Interview: Liv Dawson
Winding down after a crazy summer? Liv Dawson is just getting warmed up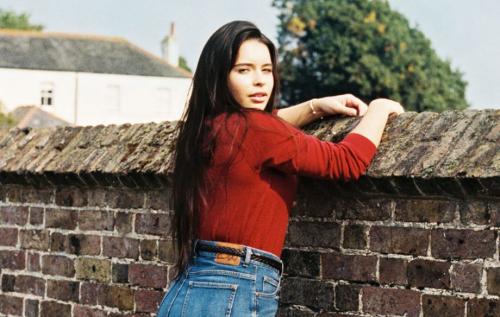 "Every time I'm drunk and say too much, I know that I would say it again."
So says Liv Dawson's latest single, 'Painkiller'. It could also be a line lifted from a group chat from the morning after. What's so striking and appealing about 'Painkiller', is the way in which it mixes honest and melancholic lyrics with an almost club-like chorus, and the balance is captivating.
For Liv, the meaning behind 'Painkiller' was always grounded in real experiences, more specifically, those of a young woman. Based off a real experience, an argument with a close friend, the song is an acknowledgment, a "kind of accepting that you both messed up." And most importantly, "it doesn't always have the best ending." Sometimes things don't require a glamorous or picturesque ending, and Liv is able to create a powerhouse of a song that is still grounded in reality, in her own words, of "honest hungover guilt."
This kind of unfiltered confession strikes a balance between adolescent frustration and the maturity of telling truth, even when you hate to admit it to yourself.  It feels rather symbolic for Liv's career, which likely demands so much from the artist, who has not yet turned 20. But ultimately who cares about age – it clearly isn't a limitation. Liv knows exactly what her music ought to be, and all it has the potential to be. Already having associations with Disclosure and touring with Tom Walker later this year, Liv's music is much anticipated, yet she remains firmly and calmly at the wheel.
"I'm always changing my sound, but I will always keep it quite soulful"
The need to put out music comes after her interests to explore her sound. Already having collaborated with Kojo Funds, Liv is interested in collaborating with rap artists. The use of a soulful voice like Liv's has been a common hook for popular rap songs, but I imagine Liv owning the song, being heavily involved in the production process. Mixing genres "creates a different vibe and keeps it interesting." Yet simultaneously, its Liv's powerful voice that provides a cohesion across her work. "I'm always changing my sound, but I will always keep it quite soulful." The soul in Liv's work is not just in her powerful voice, but also in her lyrics, which always return back to a certain confessional format. That's where the space for creativity lies: "my lyrics stay similar, but my production does change a lot over time." And this process is not to be rushed. "I'm not really thinking about finishing my album anytime soon", as it's "it's a long process" – one that has to be done right.
It seems that life is too short not to have fun with your creative outputs, and her career always the space for trying new sounds which means that nothing is set in stone. Live shows serve as a platform for this experimentation. Performing at a string of festivals this summer, including Latitude in Suffolk and Bergen in Norway, the freedom of a festival set-up allowed for songs to transform even further. She describes how she "could experiment with a lot of my songs and not really have to worry that much because I know I am still building" – and in this, Liv's distinctive sound is further shaping and evolving.
When I speak to Liv, she is incredibly sincere about her work, and every now and then, in a pause, she giggles awkwardly. In an incredibly endearing way, you again see this appealingly real person behind these powerful songs. And this inspires further listening.
The honesty behind Liv's work is something that has helped her gain a strong fanbase, particularly through social media. Platforms such as Instagram or Twitter have proven an invaluable way for artists to communicate directly and personally with their fans. But for Liv, nothing beats interacting in person. That's where the value of live shows lies: "I love seeing my fans there", giving her the opportunity to meet the people you interact with everyday online. It's a special place, where "we were all kind of like a family in a way."
Liv is currently supporting Tom Walker, and playing solo live shows later this year. To grab tickets, visit www.livdawson.com