Reminiscing over summer's past
New columnist Hermione Kellow looks to Cambridge and beyond at a vibrant summer for music, and more exciting things to come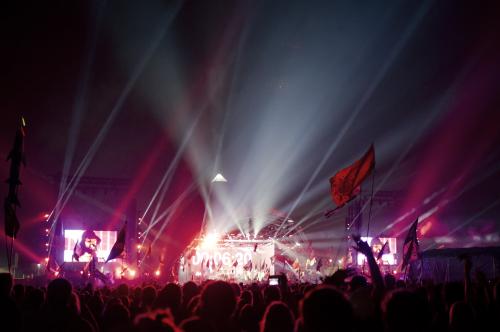 So, I guess it's officially Autumn now. The leaves have started to turn brown, everybody is returning to education and we can leave the house safe in the knowledge that coats are a necessity. However, as much as I love Autumn, while packing up my room for University I found myself yearning to be back in a festival field wearing glitter from head to toe and swaying to live music. Thus, in an effort to purge myself of this reminiscence, I decided to see what I can look forward to this term with regards to music, hopefully making the transition from autumn to summer a little sunnier.
When it comes to Spotify browsing it can be easy to get in rut, so here are some of my top recommendations for freshening up your feed this season. A firm favourite of mine since Summer has been the smooth and soulful vocals of Zak Abel. Perhaps best known for his hit 'Unstable' and his collaborations with Tom Misch and Gorgon City, Abel has an old school charm to his voice that oozes charisma both on stage and through your headphones. Although his big hits are impressive, the lesser known 'Everybody Needs Love' and 'Say Sumthin' are definitely worth a listen to satisfy your need for some upbeat R&B/soul. With a debut album on its way and a veritable army of screaming girls behind him, Abel is definitely a worthwhile addition to your motivational playlist.  On the other hand, if you are looking for something a little more mellow and chilled out, give Palace, an alternative blues/rock four-piece a listen. With echoes of Dan Croll vocals, Mac DeMarco ambiance and poetic lyrics, their 2016 album 'So long forever,' is the perfect soundtrack to help calm you down after a long day! But don't get me wrong, despite the comparisons these guys bring a real originality to their music, which I can only describe as like listening to a beautiful, melancholic lullaby. Last but not least, check out the entirely unique XamVolo, a Liverpool-based vocalist who fuses together aspects of jazz and soul with Electronic production. His single 'Old Soul' is exceptionally produced with masterful vocals soaring over the top. With intoxicating visuals, an entirely fresh sound and an upcoming album he is definitely worth a listen!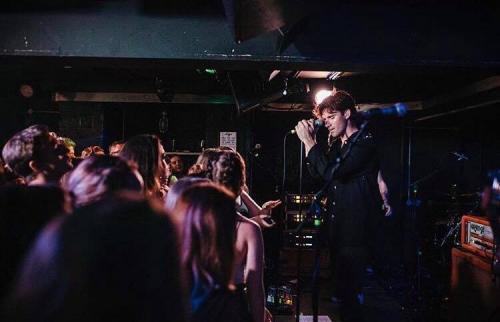 Moving onto a more eclectic aspect of music, I am a big fan of cinema and like to keep up to date with the best new soundtracks. The Light of the Moon, starring Stephanie Beatriz as Bonnie, a successful Latina in New York who has to cope with the effects of sexual assault, will be released in early October. The film has been scored by the American guitarist David Torn and will definitely be one to watch out for, both for the acting credentials of the cast and the quality of the music. Having contributed to the albums of Bowie to Madonna, Torn is perhaps best known for his combination of electronic and acoustic music but also his mastery of looping. It will surely be a great opportunity to see how he adapts his music to convey the complex and sensitive subject of sexual assault and promises to be a fascinating complement to the onscreen action.
"Getting your live music fix should be easier than ever, even if it means budgeting out that student loan a little wiser"
In local live music news, Cambridge Junction will be host to number of talented artists in the coming months. On the 11th October, indie rock band Coasts will be taking centre stage, soon after the release of their second album This Life.  Having seen these guys live before, I am certain that anybody who nabs a ticket will have an incredibly enjoyable time. Coasts channel their effortlessly cool, black leather vibe into a lively set and quickly have everyone jumping up and down to hits such as the catchy 'Oceans' and 'Your Soul'. They are a fun and vibrant band definitely worth keeping an eye on! Only several days later on the 16th October, the Junction will also play host to the brilliant and extremely talented Nick Mulvey. Having recently released his much awaited second album, Wake Up Now, an addictively upbeat and acoustic guitar driven offering, Mulvey will be gracing Cambridge for an evening of excellent music. Some of my personal favourite tunes to check out would have to include 'Juramidam' and 'Cucurucu' from his first album, both for showcasing his incredible versatility on the acoustic guitar and his remarkable fusion with world music. In his more recent work Mulvey keeps his music topical, writing for example 'Myela', a commentary on the European migrant crisis. Mulvey is truly an artist with the ability to resonate with his audience and truly captivate a listener.
As you can see, there is plenty to be excited about in the world of Music, both inside and out of Cambridge. Getting your live music fix should be easier than ever, even if it means budgeting out that student loan a little wiser – and with plenty of new talent on the scene, your playlists will be bursting at the seams. Not to mention the fact that in my opinion, glitter is acceptable all year round so you can rock that festival look all day every day!