Review: The National – Sleep Well Beast
The National's new album engage and reimagine the sadness that empowers their music, argues Ada Gunther on the emotive release, Sleep Well Beast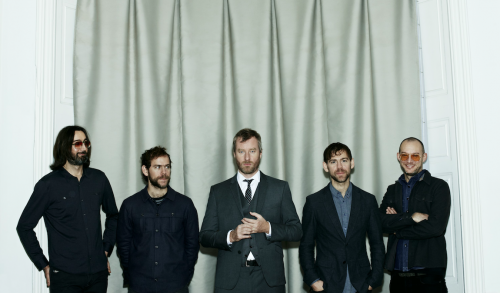 I only listen to The National when I'm in a very specific mood. That is, when I'm already feeling a certain melancholy where the music will amplify and carry that mood. For me, The National creates a feeling like no other band – it's kind of a feeling of something pushing down at the bottom of my stomach, a very physical loneliness that I can wrap myself in.
That may sound like a bad thing, but it is almost cathartic to turn my own personal feelings of sadness into this physical, superficial, and most importantly shared experience. Knowing that in some way the people who made the music and the people who may listen to it have felt the same way I feel, evokes this weirdly intimate kind of collective loneliness. In that sense, Sleep Well Beast is as typically The National as all their other albums.
Listening to this after a hiatus from their music felt like almost a homecoming. It reminded me of where I was when I first listened to High Violet, and then a couple of years later, Trouble Will Find Me. I was expecting for this album to become immediately significant to my life in the way the other two had, for the lyrics to somehow magically describe my feelings and situation like a magical meditation. Instead, the album surprised me with unexpected turns and revelations, which ended up throwing me out of the cocoon-like trance I was expecting and into an experience that was fresh and even fun (yes, fun!) at times.
"Instead, the album surprised me with unexpected turns and revelations"
The unexpected in this album comes from the instrumental choices: surprising un-sad elements added to otherwise thoroughly sad songs. For example, the guitar melody in 'Walk It Back' has a kind of upbeat, summery sound to it, 'The System Only Dreams In Total Darkness' sounds jazzy and groovier than I ever thought possible of a song sung by Matt Berninger, and 'Dark Side Of The Gym' even has an 80's, crooner vibe to it - yet none of these songs are swallowed by their rogue qualities. It's like the band managed to put a warm blanket of sadness over an array of genres and twists. I ended up appreciating many songs twice: once for their new sound and modulations of the Sad Song, and again when I returned to the lyrics.
The songs were written by lead singer, Berninger in cooperation with his wife, Carin Besser, a writer who wrote one of my all-time favourite The National songs, Ada (why yes, that is how I found out about the band, I'm glad you asked.) Superficially, much of Sleep Well Beast is about marriage and kids, and a lot of the songs, like 'Guilty Party' and 'Day I Die' are very clearly about a failing relationship, which sounds contradictory at first. Berninger has explained that they were using songwriting as a way to explore how, where, and why a relationship could go wrong - constructing potential realities, discussing their intimate fears through the writing. I love the idea of the two writing incredibly strong texts just while imagining what something would feel like – because so many people feel deep identification and understanding when they hear it, even though the writers are just projecting their emotion into imagined realities. The sadness takes on a new, self-sufficient dimension, and the Sad Songs become sad for the sake of sadness, which is a beautiful kind of "l'art pour l'art".
In fact, the more I listen to the album, more layers start to reveal themselves; genres upon genres, of deeply personal subjects juxtaposed with the heavily political. 'Turtleneck', the most explosive The National song I have ever heard, which was an immediate reaction to Donald Trump's election, is followed by 'I'll Still Destroy You' addressed to Berninger's daughter, where he ends up talking about how much he misses her, which is quite sweet. I felt lucky to look inside such a private, intricate web of a life, one exposed and given away so freely, just needing to be unpacked.
At the end, there even seems to be an additional layer: the first and last songs share an overarching story of a couple trying to leave a party: "Meet me in the stairwell in a second / For a glass of gin […] / Why are we still out here / holding our coats? […] Goodbyes always take us half an hour / Can't we just go home?" ('Nobody Else Will Be There') mirrors "We've been stuck out here in the hallway for way way too long […] Filling up the teacup with gin in your secret postcard life." ('Sleep Well Beast') Of course, though, small details like these, despite their beauty, will only become apparent when you take on the album and lyrics for the sole purpose of "understanding" it all. Besides the intentionally cryptic lyrics, Berninger's vocal style isn't exactly known for careful enunciation, and ultimately The National songs have never asked to be understood.
Trying to dissect the lyrics and actually figure out what they mean is in not way the only way, nor is it necessarily the right way to listen to this record. If it were necessary, this album wouldn't be what it is. Just like before, it managed to give me the stomach-sadness, but because of the freedom taken on this record, the sadness is less asphyxiating, less flat, not like heavy clouds that make it hard to breathe, but more alive, and it can be taken off, like a warm blanket.
Making Music For Sad, Lonely People is Berninger's profession, and I love how with this album, instead of trying to challenge or change that, he embraces it in almost a tongue-in-cheek way, like he's trying to say "look, I tried, but no matter what kinds of instruments I use, and what is actually happening in my life, my songs will still be Sad Songs." And he shouldn't feel sad about it.