This year's Strawberries & Creem promises to be the sweetest one yet
Music editor Alice French meets Strawberries & Creem co-founder, Chris Jammer, ahead of this year's festival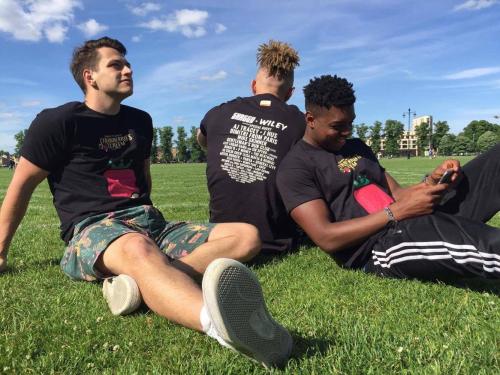 If you'd told Land Ec graduate Chris Jammer this time four years ago that he would be hosting Shaggy, Wiley and Mike Skinner in a field on the outskirts of Cambridge for a crowd of over five thousand, he would have laughed in your face. "The idea started out just as a summer garden party for people who came to the Creem nights at Fez; I knew the names of everyone there," explains Jammer, who began as a rep for Creem in his first year. Following the success of the party, Jammer and friend Preye Crooks decided to expand their event, cleverly named Strawberries & Creem, into a festival for Cambridge students, to fill the void between the end of exams and the start of May Week. "We wanted to create an event that would cater to everyone's tastes; some people would rather have a day that's about the music and being with your friends in the sun than spend hundreds on a May ball ticket."
"The idea was to fill the void between the end of exams and the start of May Week."
The inaugural 2014 Strawberries and Creem hosted 800 people in Cambridge's Anstey Hall, and was headlined by David Rodigan and Shy FX. "The next year we booked Skepta and sold 2,500 tickets, so it really kicked off," Jammer tells me. And kick off it certainly did, with Skepta's visit to Cambridge's humble Haggis Farm quickly making Strawberries & Creem one of the most talked-about events of May Week 2015. You would be forgiven for thinking that co-founders Crooks and Jammer had peaked too soon, however the only way was up. Last year's festival saw legendary rapper Nelly take to the stage and ticket sales double, not to mention Cambridge was blessed with postcard-worthy weather. The booking of headliner Shaggy for this year's festival was therefore all in a day's work.
"The next year we booked Skepta and sold 2,500 tickets, so it really kicked off."
Having said that, running a music festival whilst attempting to complete a Cambridge degree is no mean feat. How did Jammer manage it? "I think it's so important to take advantage of what Cambridge has to offer outside of your degree," he says, "There are so many cool things to get involved with and, if you're really passionate about something, you'll make time for it." He does admit, however, that juggling his finals and the preparations for last year's S&C was a real challenge: "I ended up in hospital from the stress of it all, but it was worth it."
As a graduate, things are different, and managing the festival is now Jammer's full-time job. "Preye and I spent last summer going to as many festivals as possible in the name of 'market research.' That's definitely one of the perks." Jammer is proud of the fact that "I didn't go down the usual Land Ec route of getting a banking job," but instead used his experience at Cambridge to do something he loves. "If you tell people you run a music festival they often don't think much of you, but if you can say you've got a Cambridge degree, you seem like you really know what you're doing!"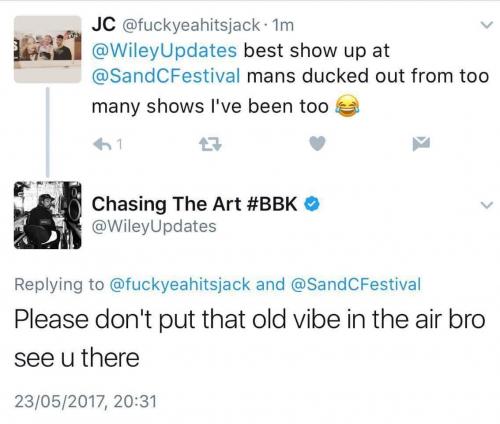 Jammer's full-time commitment to Strawberries & Creem 2017 certainly seems to be paying off. This year's festival will host the widest range of musical acts so far, with a separate stage for disco/house music and The Streets' Mike Skinner on the main stage, for those who claim that grime and hip hop are 'just not their scene.' Jammer also promises an all-new design for the festival, having roped in the creative department behind Secret Garden Party to help with the set-up. Sponsorship from Deliveroo also means that the Strawberries & Creem 'banquet' will house some of the best food in Cambridge and cater to everyone's appetite.
"Jammer is keen not to forget the festival's humble beginnings."
Nevertheless, it's clear that Jammer is keen not to forget the festival's humble beginnings. He says that "although we obviously want to keep it going, there's no plan to massively expand Strawberries & Creem at this stage. The reason it's special is because it's intimate and you know most people there because it's predominantly a student festival." Indeed, the homegrown nature of S&C is what makes it so unique. Jammer may now be based in London, but there's a team of second and third year students working in Cambridge all-year round to get the word out and act as his 'eyes on the ground.' He has also accumulated an army of enthusiastic ticket reps, promising queue jump tickets, to increase the hype.
Considering this year's Strawberries & Creem is now looming, and Wiley has publicly promised to show his face (see tweet above), it surely won't be long until the post-exam FOMO kicks in and tickets get snapped up. Whether you're a festival goer or not, I doubt your tweenager self would forgive you for foregoing the opportunity to see 'It Wasn't Me' performed live against the idyllic backdrop of the Cambridgeshire countryside. Tickets are available here: http://www.strawberriesandcreem.com/
Strawberries & Creem festival will take place on 17th June 2017 at Haggis Farm. Search Strawberries & Creem on Facebook for more details