Besides: Donuts and the mastery of J Dilla
J Dilla's final album before his death finds beauty and vibrancy in spite of hardship, writes Ben Adams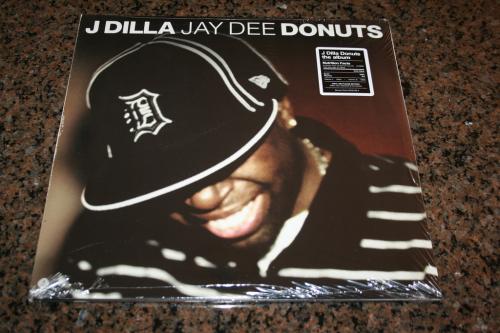 I should apologise. My column wasn't supposed to be so gloomy this term, what with everyone already being weighed down by workload and the impending doom of exams. But when discussing good revision music with a friend, I was reminded of this record's bouncing grooves and short soul-sampling vignettes and knew I had to write about it.
Donuts is a curious thing: an album about death, but one which bursts with life, full of vibrant vocal chops and bright instrumentation, imbued with the technicolour crackle of old soul samples from the 1960s and 70s. It's an album of hip-hop instrumentals, and yet it remains one of the most emotionally affecting I think I've ever heard.
J Dilla, real-name James Yancey, famously recorded almost all of Donuts in hospital while being treated for an incurable blood disease. He pieced together beats from his bed, in a white room filled with recording equipment and old records delivered by friends. He laboured away until his hands ached too much to continue. And in February 2006, he died three days after the album was released.
The influence of all of this is plain to see, from track titles like 'Bye' and 'Last Donut of the Night' to vocal snippets scattered throughout which feel like much more than musical textures. The use of samples to convey emotional meaning is certainly not new but rarely has it been achieved with as much emotional weight – try not to feel sorrowful when you hear the repetition of "broken and blue" on 'Walkinonit', or the loving message left for his mother on 'Don't Cry.'
"The music here is as virtuosic as it is personal."
Make no mistake, the music here is as virtuosic as it is personal. Dilla is often referred to as 'your favourite producer's producer' and has been acclaimed by Kanye West alongside such greats as Tupac Shakur, Biggie Smalls and Michael Jackson. Where 'Two Can Win' meticulously stitches together short and isolated fragments of soul group The Sylvers into a cohesive whole of rocking drums and ascending vocal lines, 'Lightworks' takes advertising jingles from early electronic music pioneer Raymond Scott and converts them into a futuristic bounce you can imagine working in a club. The fact he did all of this while suffering from a life-threatening illness is simply staggering. The album is not just representative of James Yancey, the individual, but of J Dilla, the producer.
Perhaps the most heartfelt moment on the record is toward the end, when Dilla flips a short sample of Jerry Butler into a gorgeous minute of piano, horns and harmonised vocals, all coated in lush analog warmth. The words "just because I really love you" would sound trite or cliché in another setting, but here they hit like a punch to the gut, caught looping on the last two lines until the pattern suddenly resolves itself and cuts out.
It delivers a sentiment so raw it seems not to have come from an SP303 sampler or from a 7-inch record but from some kind of ethereal void. It captures what is so special about the album – you don't need to be in hospital with a life-threatening illness to relate, because the emotions explored here are universal. Through hard times it is, perhaps as it was intended to be for his loved ones, a place of solace and warmth. It is admittedly a great album to revise to, but if you also find yourself in desperate need of a hug or some sweet treats to keep you going this exam term, Donuts might be the next best thing