Don't be distracted by Drake: corporations still control the music industry
More Life may spotlight deserving smaller artists, but it wouldn't have been possible without the big players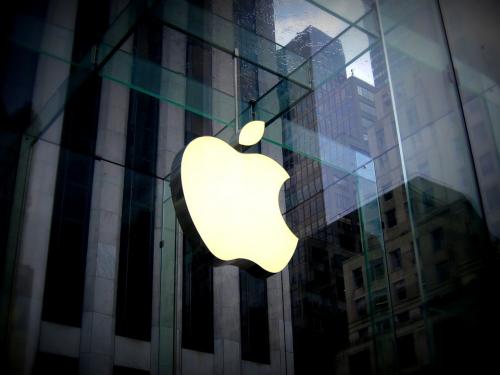 Drake's More Life marks another foray by an industry big-hitter into releasing new music outside the conventional album format. Artists are increasingly exploring the hazy boundaries of the album concept through their experimentation with visuals, (Frank Ocean) free mixtapes (Chance the Rapper), collaborative touring (The Internet), and now, with More Life, 'playlists', in an interesting challenge to record labels' traditional grip on the industry and artists themselves. Is the album dead, or is it simply no longer the only format for musical expression? Is collaboration the future for the emergence of new artists? Do these renegade methods put control back into the artists' hands? Well, not entirely. Or not while Apple Inc. still exists, anyway.
Take a look at the artists who have generated commercial success from eschewing traditional formats. Almost all have to some degree relied on the input of Apple to get their music released and into the ears of listeners: Chance the Rapper received half a million dollars from Apple to produce his game-changing Coloring Book mixtape; his claim that this had no impact on his creative control may not have been a reality for the unsigned rapper. No doubt the exclusivity deal between Frank Ocean and Apple enabled him to take his own sweet time with his album Blonde and paid for the two-and-a-half-week live-stream of an empty workshop that preceded his visual album Endless. Even artists who already have their own major star-wattage and resources can carve out better exclusivity deals; Beyoncé could rely on Jay-Z-owned Tidal for her surprise self-titled album drop in 2014, and Apple agreed to limit streaming to paying subscribers in return for exclusivity for last year's Lemonade and Adele's 25.
On the one hand, Apple can be applauded for its dedication to the artists' wishes and their openness to experimental projects – Kanye West's The Life Of Pablo is another example of how the input of Apple helped redefine an album as a dynamic, living cultural document – but where are the lesser known artists benefiting from this? And does the reliance on Apple to bring these new innovations to fruition only serve to centralise the music industry even more? Apple is fast becoming the central nervous system of the entire industry, and where established artists can use this to their advantage, younger artists and new faces are at less liberty to do so.
"Apple is fast becoming the central nervous system of the entire industry"
The mixtape can be a necessity to propel a new musician's career, as Drake, whose mixtape So Far Gone got him signed by Lil' Wayne, knows only too well. Though it's a format which has produced projects nothing short of brilliant (Drakes If You're Reading This It's Too Late certainly vies for position as his best musical output to date), the release of a major mixtape is an almost luxury venture, as only a few exceptions including Chance the Rapper's Coloring Book and Young Thug's Jeffrey  display newer artists' mixtapes entering the pantheon of commercially and critically successful albums. Though it's admirable to see stars lead forays into the industry's murky waters, younger artists who do not hold the industry fire-power to release similar projects with the same level of hype are often left out in the cold.
This is where More Life appears to challenge the system. The release feels like Drake jacking the aux cable and blaring out his favourite tunes of the moment. It lives up to the name "Playlist", and its claim to be a celebration of family and friends under the banner "The October Firm" (Drake's OVO music family and his literal family – the cover is an image of his father), and is quite distinct from Drake's previous mixtape history. Whereas So Far Gone was what got him signed by Lil' Wayne, and If You're Reading This and What A Time To Be Alive were warm-ups for his Views release, More Life is less self-centred, aside from some navel-gazing moments.
The main talking-point of the "Playlist", however, is undoubtedly Drake's infatuation with UK Grime. Skepta's interlude steals the top spot for best rap contribution – despite its short length, it's clean, sharp and carries a buzzing, infectious confidence. The two Giggs features also make more of an impression and interesting symbiosis of sounds than the those featuring American rap stars Quavo and Travis Scott, Kanye West or 2 Chainz and Young Thug. More Life could easily be deemed vulturing, and the distinct lack of identity from Drake himself is only addressed on a couple of more self-absorbed monologues where your attention can be left to wander.
But perhaps the mistake you can make is listening to More Life as though it were an album. It's a collection of the strands of influence, infatuations, and fleeting obsessions of an artist, rather than a fine-tuned piece of art, more of a scrapbook collection of experiments and plays at different genres. You don't derive a cohesive impression from this playlist; it's beguiling, sometimes a little hollow, and the repetitive cultural borrowing meshed with Drake's sound can feel a little bit awkward or disingenuous at times. Yet there are individual stand outs that feel like they have potential for more, and most importantly, More Life is an invaluable spotlight moment for deserving smaller artists.  
More Life is indeed a playlist, not the finished product. It shows us a glimpse of Drake the music-lover, in a process of creation and state of inspiration. One could even go so far to read it as a very self-aware piece which reflects the enjoyment, inspiration and celebration of music itself, and there are just enough nuggets of musical inspiration to make it a fascinating listen for any Drake fan. Will "playlists" of original content be the new stepping-stone between album releases to keep listeners on their toes? And will such projects have a significant impact on the burgeoning careers of young artists? Perhaps. But for now, though, it's admirable to see stars like Drake experiment and boost the profiles of younger artists. But the real changes in the industry are still in the hands of the big players