More Life: Why Drake's playlist is good news for the album
Unusual releases are helping to redefine the concept of the album rather than destroy it, argues Ben Adams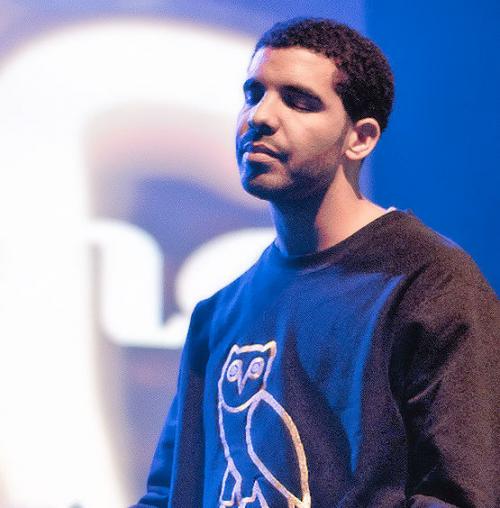 Drake's latest release, More Life, is an expansive collection that spans diverse genres and styles, from bass-heavy US hip hop to dancehall and R&B, grime and road rap from the UK, and even South African house on 'Get It Together'. Thought it might not diverge significantly from Drake's usual themes of introspection and self-aggrandisement, the project nonetheless succeeds in piecing together the disparate strands of his past work, and of black music from across the world, into global pop music that is at turns visceral and danceable.
But questions remain: why has Drake dubbed More Life a playlist, what does that mean for its songs, and what does it mean more generally for music in 2017? In terms of the record itself, little sets More Life apart from a conventional album: it's 80 minutes long and being sold at full-price, with a feature-list more stacked than many major hip hop releases, and a long promotional campaign that began with the release of 'Fake Love' last year. Yet Drake has said himself that he wants it to "bridge the gap between major releases", and it's the latest in a string of records following 2015's If You're Reading This It's Too Late and What A Time To Be Alive, designed to both ensure his relevance in the hyper-competitive worlds of pop and hip hop and to allow him the freedom to explores less commercial sounds and genres. True, those releases were both mixtapes rather than albums, but the mixtape has garnered such acclaim and acceptance as a format since then that this new release necessitates a different title: hence, the playlist is born.
Those who might condemn More Life for failing to better the sales or hit singles of previous studio albums can instead view it as a playlist, making those worries disappear. Perhaps in 2019, after his fifth album and the ceaseless ascent of the playlist, we'll see Drake release his own podcast. The project might be worryingly indicative of the need for big artists to keep fans satisfied with new music to sustain their own careers in a climate of reduced attention spans, but artists like Beyoncé, Frank Ocean, Kanye West, Rihanna, Katy Perry and even Ed Sheeran have left years and social media hiatuses between releases and not yet been condemned to irrelevancy. It would be therefore be wrong to suggest that Drake's exceptional work ethic is some kind of new standard.
A general redefinition of the album format is occurring more because of the immediacy with which music can be recorded and released, and because of the increasing control that the most successful artists can have over their own distribution. You don't need to go through the extended manufacturing process to put out an album in 2017; it can be done with the click of a button. Kanye's The Life Of Pablo notably experienced an album rollout that seemed to combust in real time as the title and cover art were subjected to numerous changes, the tracklist shrunk and expanded, release dates missed, and whole tracks were added post-release.
"Kanye's The Life Of Pablo notably experienced an album rollout that seemed to combust in real time"
But this redefinition doesn't signify the "death of the album", at least not in the way you might think. Drake putting out something this good between his major releases indicates just how seriously he takes his full albums, having only put out four in his career so far. The heated social media responses to More Life, consisting largely of debates over the inclusion of Giggs and Drake's unique ability to make Young Thug enunciate, was akin to a public listening party and shows that this was understood by listeners as a cohesive project rather than a disparate collection of tracks. The same hip hop and R&B artists redefining the album, whether through album rollouts or the mediums of the visual album, mixtape and playlist, are clearly still dedicated to the full length release as an art form, which is highlighted by critical response to projects like Lemonade and Coloring Book. If the invention of the playlist as a form of release means that artists can create music on their own terms without being restricted by expectations to sell big or make a magnum opus, it must be a good thing. We can only hope any redefinition continues to be as fruitful as it has been thus far, and produces the kind of risk-taking seen on More Life