Review: Drake – More Life
As Drizzy turns thirty, he's finally starting to have some fun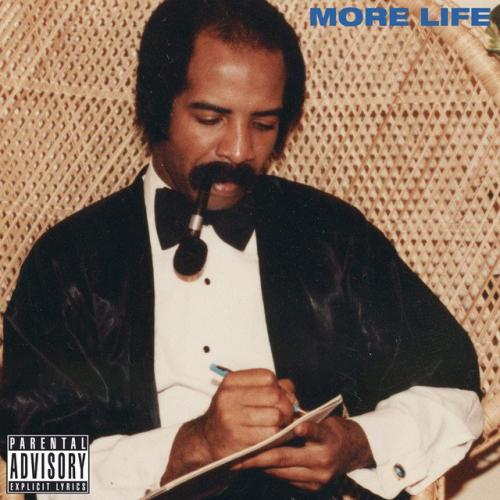 I can't be the only person who wishes they were Canadian. As Theresa May and Donald J. Trump govern increasingly divided nations, Justin Trudeau is making leadership look easy. With his floppy hair and winning smile, he is leading his people towards a better tomorrow, a bit like Moses, or Tony Blair in '97. But if Trudeau, with his Castro-esque good looks (he's somehow 45 years old), is Canada's Labrador, then Drake is Canada's Rottweiler: tenacious, territorial and instinctively wary.
The first thing to say about this album is that it's not really an album at all. It's a playlist. "I want to give you a collection of songs that become the soundtrack to your life," said Drake when he announced the project. While the lengthy build-up to the playlist's release could be interpreted as emblematic of the artist's desperation to cling on to the zeitgeist, it's worth acknowledging that Drake's success has always been down to his spectacular studio work rate and tour schedule. For better or  worse, he is one of the most commercially significant hip-hop artist of the decade, having had at least one single in the US top 100 since 2009.
Of course, More Life rarely strays from Drake's established default setting: broody introspection. Unfortunately, this means that it's unlikely to be life-changing unless your life mainly consists of staring out of windows on rainy days wishing you were sipping a piña colada in Jamaica.
But that doesn't matter. None of this does.
More Life is a playlist/mixtape/album/midlife crisis that somehow manages to revel in its own insignificance while being more than the sum of its (occasionally poorly engineered) parts. It's as though, following the mixed reception of his last album, Views, Drake is trying to prove that he can pull off thematic incoherence. More Life plays like the ultimate after party which you maybe, just maybe, could be invited to if you were as beautiful and talented as Drake and his friends.
In light of this, I'm going to give this playlist the benefit of the doubt and excuse the jarring fact that a grime one ('No Long Talk') is followed by a dancehall one ('Passionfruit'), which is then followed by an R&B one ('Jorja Interlude'). Ultimately, you can't help but have goodwill towards a collection of songs which is deliberately designed to offer a little something for everyone.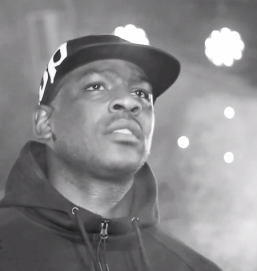 One of the most frequent criticisms of Views was that Drake's constant presence left the listener feeling voyeuristic, as though you were eavesdropping on the rapper's conversations with himself. This complaint appears to have been taken onboard , as on More Life Drake borrows a fantastic trick from Kanye (who makes a substantial yet understated appearance on 'Glow') by providing a platform for a supporting cast of talented artists determined to seize the opportunity. Skepta's opening salvo on the appropriately titled 'Skepta Interlude' goes "You don't know/better get to know me". It feels as though he's addressing the whole world, not as an outsider, but as a conqueror. Of course, he has the good sense to end the track in equally assertive fashion with: "Now it's my world, you can have the scene". Speaking of scenes, Skepta isn't the only UK artist to steal one on More Life. With assured performances on 'Jorja Interlude' and 'Get It Together', 19-year-old Jorja Smith is destined to become a household name over the next 18 months.
"More Life plays like the ultimate after party which you maybe, just maybe, could be invited to if you were as beautiful and talented as Drake and his friends"
With Peckham rapper Giggs also contributing two features, it's fair to say that Drake has earned his starring role in the ongoing story of grime's global success. 'KMT' is classic Giggs, with lines like "fingers all itchin', twitchin', lookin' all jerky/whippin' that white girl, cooking that cersei" emblematic of the uncompromising attitude that has seen grime artists win friends across the Atlantic. With his down south flow and wonderfully dumb lyrics, Giggs might even be seen by confused Americans (and there certainly are a few) as the UK's answer to Young Thug. Speaking of whom, he's here too, most notably on 'Ice Melts', a poorly mixed and weirdly structured reminder that this isn't a proper album.
Again, this hardly matters because on More Life Drake takes the crucial step of acknowledging the fact that, at times, he has been his own worst enemy. This is most explicit on More Life's closing track 'Do Not Disturb', as he admits "I was an angry youth while I was writing Views/Saw a side of myself that I just never knew." However, more significant is the realisation that the more voices, styles and ideas he incorporates into his sound the better. Consequently, More Life exhibits more ideas, more energy and, ultimately, more life than anything Drake has released since 2013's Nothing Was The Same.
The playlist represents a refinement of the formula that made If You're Reading This It's Too Late so exciting and Views so frustrating. More Life marks Drake's passage into that mythic space only accessible to truly special artists, when the "look at me" exuberance of youth slowly gives way to structured artistry. This allows Drake to acknowledge the expectations of his audience and subsequently deliver on them in a thoroughly professional way. It's a good look for Drake, particularly on 'Lose You', when it leads him to exude self-confidence instead of self-pity. There's real craft in the icily auto-tuned hook, and there's real colour in the lyrics Drake splatters across Noah "40" Shebib's nocturnal canvas. It is quite simply the most complete Drake song since 'Marvin's Room'.
More Life is unmistakably the work of a man so earnest (his Instagram name is unironically 'Champagnepapi') that he wants you to know his drunk texts to J-Lo that don't get through because he no longer has her right number. I'm not even sure that's a humblebrag. The point is Drake is finally in on the joke. He's acknowledging the insanity of celebrity and embracing it in the most endearing way he can. He's becoming a better person and, with it, a better artist