Cambridge Money Diaries: Jack's Gelato, dentistry, and vintage stamps
In the third instalment of Cambridge Money Diaries, this week's writer contends with unexpected dental issues, the awkwardness of money in relationships, and the unparalleled lure of Oxfam heels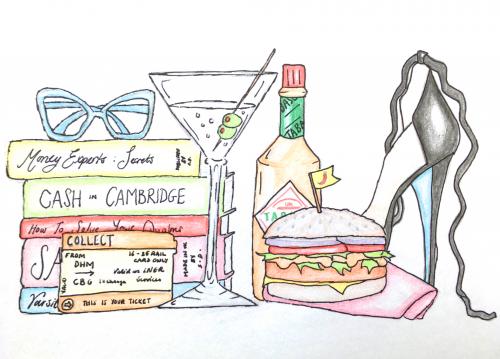 I support myself entirely on my student loan and bursaries. I receive the full Cambridge bursary (£1155 per term) and a smaller one from college (£200 per term). I get £2951.52 from SFE every term. I have been tracking all my spending in an Excel spreadsheet manually since December 2018, and I've just started using a spending tracking app.
I find there's no such thing as a 'normal' spending week for me
General weekly budget aim:. Honestly? Not great but I just spend money without a budget in mind.
Relationship with money: I often find myself turning to retail therapy and then feeling guilty for the money I spend, so I'm trying to work on making meaningful purchases that I can feel happy about.
Monthly outgoings:
College rent and Kitchen Fixed Charge: £712.50
Pre-paid buttery credit (I can't cook): £100
Paying mum back for my phone I bought a year ago: £32.42
Spotify: £14.99
Monday - £4
I eat the same lunch basically every day: 3 rice cakes spread with 2 Laughing Cow cheese triangles with slices of apple on top. My friends make fun, but it hits the spot.
In the evening, I go to dance class. Each class costs £4, which is a reduced rate since I bought dance club membership for £15 at the start of Michaelmas. They only accept cash, so it doesn't exactly feel real when I hand over the money. If I pay in cash, it doesn't show up on my bank statements. Score.
Tuesday - £10.50
While I'm eating my breakfast, I get a notification from Yolt telling me my current account has fallen below £200. A bunch of last week's transactions have hit it at once: an ice cream from Jack's Gelato (£2.50), two May Week tickets (£64.32 for me and £84.66 for my boyfriend), a hot chocolate from the Iris (£1.80) and my weekly Sainsbury's shop (£9.85).
I vow to ask my boyfriend to pay me back next time we talk. Money is always awkward in relationships. I get dinner from the buttery, since I have no time to cook before I have to go out. That's £2.50 from my buttery credit.
Later, I review a show for a student newspaper. I get a free ticket for my friend and me since I'm reviewing. Honestly, reviewing theatre has been one of my top money-saving endeavours.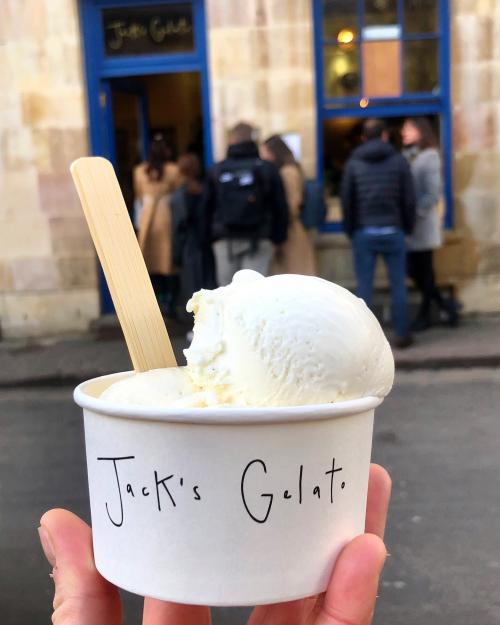 I pay £4 for dance class again. We're also collecting casg to buy some end-of-term thank you presents for our captains, so I give another £4.
Wednesday - £70.77
I pop my first wash on. I do two washes a week. I'm lucky to live in a place where washing is free. After unloading my wash, I go out with my friends to town. I post my boyfriend's Valentine's gift (which definitely won't arrive in time, but he'll forgive me). I wrapped it in an old issue of Varsity instead of wrapping paper (we love a personal brand) and reused some old postal packaging, so I only had to pay for postage, which was £5.25.
I eat with my friends at Crêpeaffaire. I order a Nutella, strawberry and whipped cream crêpe and a smoothie. A well-balanced lunch indeed (£9.26). I pay my friend back for a £1.80 hot chocolate she bought me earlier.
We all go to Oxfam. I see some red heels that are only slightly too big for me and would match one of my formal dresses, so I pick them up. I also buy a thank you card for my grandma (she sent me some birthday money) and a pack of vintage German stamps (my boyfriend collects them). It comes to £11.97, which I don't feel too bad about because it's a charity shop and I'm being sustainable.
I then go bra shopping with my friend. There's a whole bunch on sale. I can't decide between two of them, so I buy both and vow to return one after I sleep on it. They come to £27.50.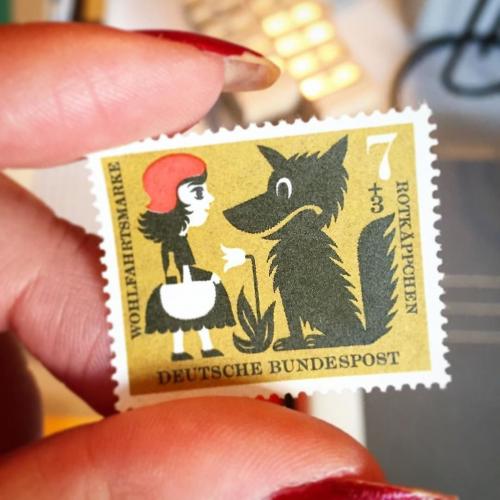 After messing around on my phone, I check my bank balance. My Spotify Family monthly payment has come out of my account (£14.99).
Thursday - £77.76
While eating breakfast, my retainer breaks (I have a wire glued to the back of my teeth to prevent the need for braces again, since I've suffered enough). I have to go to a lecture so I can't call my insurance company or an orthodontist yet.
After reading through copious terms and conditions from my insurance company, I ascertain that I'm covered for £300 of orthodontic treatment. I call every orthodontist office in Cambridge and the first appointment I can get is two weeks from now. I pay the £75 appointment deposit and resign myself to two weeks of pain. At least I will get the money back eventually from insurance.
At 3pm I come out of my supervision and promise myself a cake because I'm sad about my retainer. I get an email about a parcel collection and go to the plodge to find that my boyfriend has sent me flowers for Valentine's Day. I almost cry in the plodge but hold it together enough to buy a cake (£2.50) and return to my room.
I'm practicing with my dance partner at his college, so I leave to meet up with him. On my way there I return the bra I decided against (+£17) and buy some orthodontic wax to hopefully prevent me stabbing myself any more (£2.88 with student discount).
I realise that I'm going to miss the narrow window of Buttery dinner, so I grab myself a chicken tikka masala ready-meal from Sainsbury's. I also get a pint of milk because I'm running out. £3.45.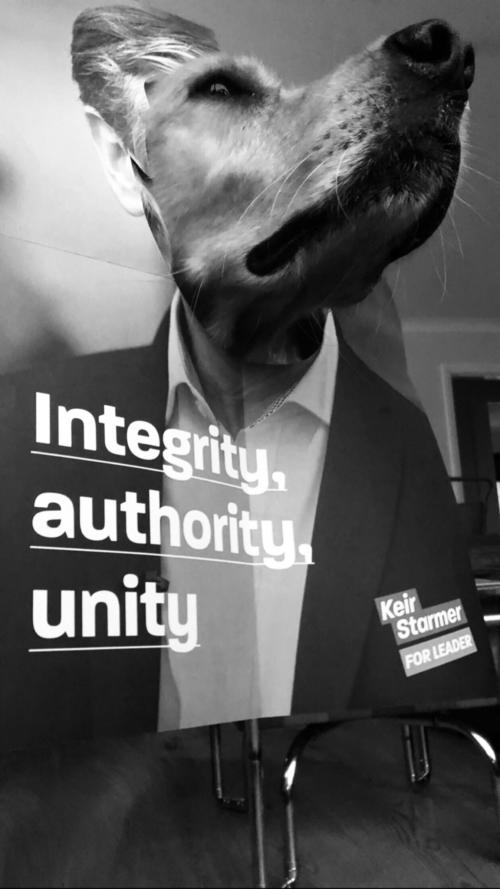 My friend texts me to tell me she's designed a poster with our mutual friend's face on it and put it on Redbubble. I simply have to buy it. It's £10.93 with her discount code.
I do a face mask at 11:30pm. It's just a cheap clay mask from Boots, but it makes me feel fancy. Plus it's blue so I get to look like a Smurf for 15 minutes.
Friday - £4
Some friends and I are having a Galentine's Day movie night in a friend's room, so I head over. We order pizza and snacks, and I pay my share (£4). We watch the new To All the Boys I've Loved Before movie, which we all make fun of ruthlessly.
Saturday - £0 (thanks to my mum and her boyfriend!)
I leave at midday ish to meet my family at their hotel. We have lunch at the hotel, which my mum's boyfriend pays for. My mum also pays for dinner. I do my weekly shop at Sainsbury's, which comes to £14.50. My mum pays for it though (big up).
Sunday - about £3 (once again, thank you family!)
My friend and I get brunch every Sunday after dance so I get two yoghurts and two waffles. I didn't look how much it was but it was probably about £3 out of my buttery credit.
Meet my family for dinner. My mum's boyfriend pays. Go back to their hotel and hang out with my siblings for a while, then my mum gets me a taxi back to college because I'm too lazy to walk. It comes to £6.60 but she gave me money for it.
Total weekly spend: £170.03
In retrospect, this was quite a good representation of how much I spend in a week. I find that there's no such thing as a 'normal' week for me in terms of spending. Sure, my mum and her boyfriend paid for a lot of stuff over the weekend (which I am incredibly grateful for!), but I also got hit with that orthodontist bill.
I think it's important to stay aware of how much you spend and keep unnecessary spending to a minimum, but feeling guilty every time you spend money just keeps you down. It's definitely a difficult topic, especially for students, but money isn't your enemy.