A Room of One's Own: A Cantab in Paris
Anna Stephenson talks to year abroad student Helen Grant about living in a foreign city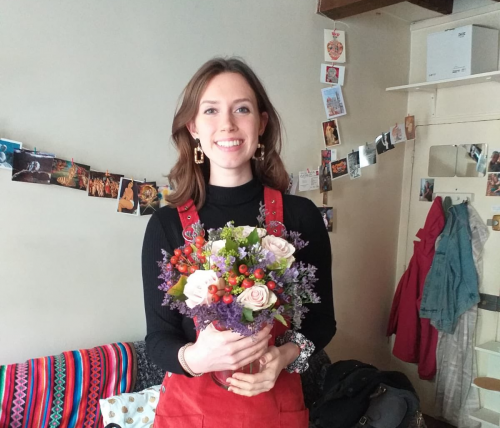 Living in another country is a source of excitement and anxiety for so many Cambridge students who embark on their Year Abroad. Among a big change of lifestyle, location, and often work, how do you carve out a space for yourself that still feels, in some sense, your own?
French and History student Helen Grant tells Vulture about her bustling Paris neighbourhood, living away from her hometown (Cambridge) for the first time, and the joy of making time to illustrate.
How does your space here compare to rooms you've had in Cambridge?
I'm at Murray Edwards so I'm most used to irreverent concrete spaceship environments. My room last year was split level but had very little floor space, whereas now I have one small square room and a tiny ensuite bathroom with lots of peculiar buckets that I don't dare touch.
It's nice being somewhere a little older, and the Marais is much prettier and more happening than Huntingdon Road. I also have my own 'kitchen,' which is a novelty, although when I say kitchen I mean there's a metal unit on one wall of my room which has a fridge and a two-ring hob and a microwave.
Why Paris, after living in Cambridge?
It's worth noting that I grew up in Cambridge before I studied at the university, so this is my first time living outside my hometown, let alone my country. I specifically wanted the big city experience, but I'm also finding it good for the soul being somewhere new and free of old memories.
Is your room somewhere you spend a lot of time, or somewhere that feels like a stopgap between other places and other things?
For most of the week I'm only here in the evenings. At the weekend I get to see it in daylight, which is nice. It's become a space for me to be creative and hopefully calmer, again most of all during the evenings as I'm not much of a nightlife person.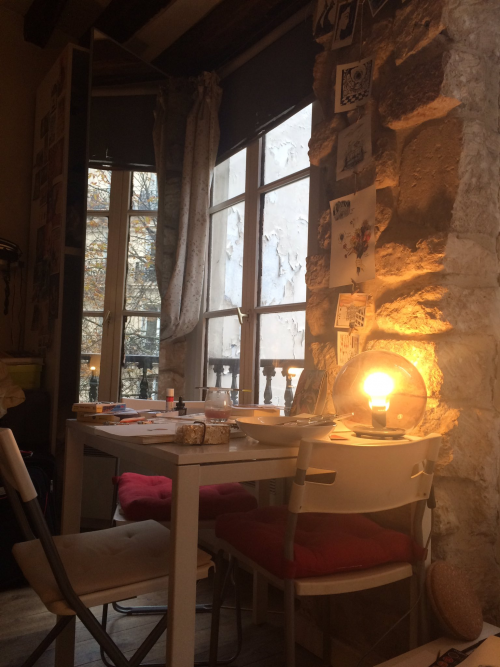 What things do you keep in your room, to decorate it and make it more your own? Have you tried to use things which remind you of home, or chosen a look and feel for this space which is separate?
My room back in college was, I liked to think, exquisitely decorated with often French-themed art postcards, but now I'm actually in France I've discovered that my Chat Noir print is essentially just a Keep Calm And Carry On poster. But I get new postcards almost every time I go to a gallery, and I like knowing I'm adding to a collection that I started at home. Plus, I now have my own paintings and drawings to sneak in next to Botticelli.
I also have the obligatory cuddly toys —kiwi bird, mole, duck and ancient cat — and a small selection of English-language books that I didn't feel like I could read during the term time of my foreign languages degree.
How has creating art in your room in Paris been?
I didn't really do any art in my first two years at Cambridge. It didn't feel like something I was allowed to spend time on, so I painted exactly one owl for my college wife when it was her birthday.
I struggle with anxiety and had very erratic work and sleep patterns at uni, so I wanted to use free (gasp!) evenings and weekends around my year abroad internship to do things that made me happy, without the guilt. It's starting to work. I even started up an art Instagram account, but because I tend to work at night and none of my lamps are very bright, my uploads are all a bit murky...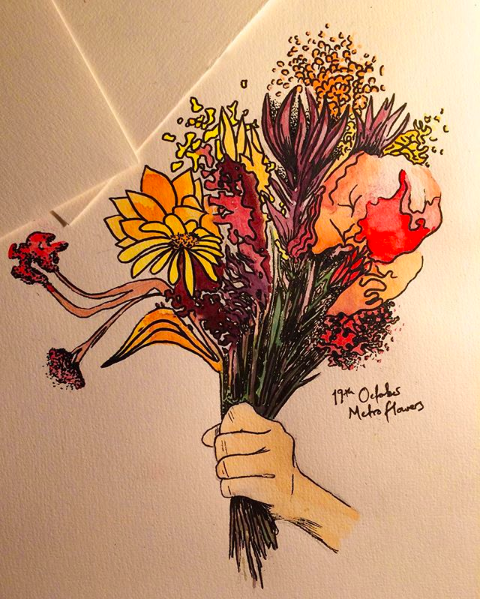 What can you see, hear or smell when you're in your room? And what can you see from it?
My flat's right above a very lively art deco café, so most of the time I can hear people chatting happily downstairs until late into the night. Plus there's a Lutheran church a few doors down and the bells ring every hour, which is very Balzac but also a bit much!
What do you like most about your room?
I like the artist's garret vibe. And my little table by the window.
What's it like in the general area?
I love my neighbourhood. There are lots of cafés and independent shops, and it's friendly and inclusive — the closest street sign and zebra crossing are pride flags, and it feels bright and busy at nighttime. I step outside my front door and I'm instantly among people having a nice time, which is really good for bouts of agoraphobia, it turns out.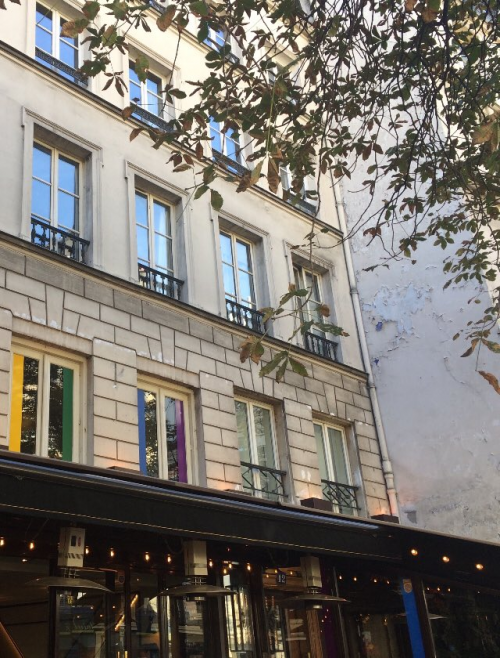 Can a room feel truly 'your own' when you're far from home? Should it?
It does and doesn't feel like my own room. There's more of a sense of using another person's things than at Cambridge. I'm not sure whether I'm allowed to throw away that old mop.
I also have a broader sense of feeling not quite like I belong in Paris, or like I'm playing at living here without actually doing it. I've watched Amélie too many times, maybe, or read too much Jean Rhys. I walk around thoughtfully and a little gloomily because I feel like that's what young women do in Paris, and I think a little too much about how cinematic the staircase in my building is as I climb it.
But I also feel more peaceful here sometimes, and like I'm living more freely. I like doing my own vacuum cleaning rather than having a bedder. And I'm happy when I put the sofa bed up and put my cloths over it and turn on the lamps. It feels homely.
Is there anything else you'd like us to know about your room and how you live in it?
Strikingly, it came with a bedpan but no tin opener.