Five books to read for fun
Looking for some books to bring back the joy of reading? Here are Gabrielle Brucciani's five-star reads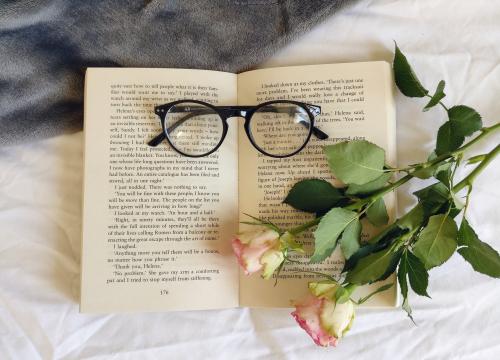 As any classic Cambridge nerd, I adored books as a kid. I'd be under the covers with a torch or running to the library to find a new exciting read. Fast forward a few years and exams and studies have somewhat sucked the joy out of reading, but thankfully not completely. Having a year away from Cambridge during my year abroad gave me the chance to get stuck into reading books for pleasure again and since coming back, I've managed to keep it up. I really feel like I'm escaping when I'm reading and this year I've stumbled across some real gems. If you're looking for some books to get stuck into this term, here are my recommendations.
Everything I Know About Love by Dolly Alderton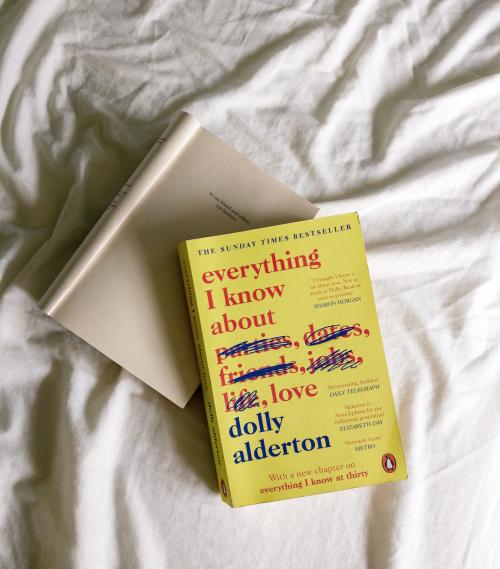 Award-winning journalist Dolly Alderton survived her twenties (just about) and in Everything I Know About Love, she gives an unflinching account of the bad dates and squalid flat-shares, the heartaches and humiliations, and most importantly, the unbreakable female friendships that helped her to hold it all together.
I don't have enough words for how much I loved and admired this book. It's raw, it's funny, it's heartbreaking and it's uplifting all in one. Dolly Alderton writes with a punchy style that makes reading this book effortless. It covers a wide range of emotions that come with moving from teenager to adult, a lot of which were very relatable.
What I love most about this book though, is its focus on female friendships. It's a celebration of the love that you find all around you and not just romantic love, and this made the book all the more powerful in my eyes. 
I Wanted You To Know by Laura Pearson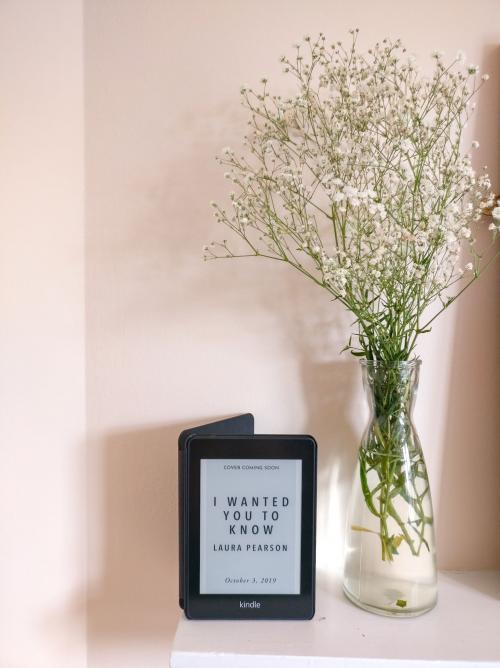 I Wanted You To Know is one of the most moving, emotional and incredible books I have ever read. It's about a young mother, Jess, who is diagnosed with breast cancer and she writes letters to her newborn daughter with everything she wants her to know, in case she herself isn't there to tell her.
I lost count of the amount of times that I cried... Friendships, romantic love and motherly love are beautifully and realistically painted out. It's not all fairy tale or doom and gloom but so very very real. Laura Pearson had cancer herself and she manages to draw on her own experiences without it feeling like a thinly veiled autobiography. The style is simple just like the story is simple but a simple that is raw and heartfelt.
I Wanted You To Know is one of those books that stays with you. Since finishing it, bits keep coming back to me and it's both a sad and happy read. I couldn't put it down.
Educated by Tara Westover
Tara Westover was 17 the first time she set foot in a classroom. Born to survivalists in the mountains of Idaho, she prepared for the end of the world by stockpiling home-canned peaches and sleeping with her "head-for-the-hills bag". In the summer she stewed herbs for her mother, a midwife and healer, and in the winter she salvaged in her father's junkyard. Gashes and concussions, even burns from explosions, were all treated at home with herbalism. Tara began to educate herself and her quest for knowledge transformed her, taking her to Harvard and to Cambridge. Only then would she wonder if she'd traveled too far, if there was still a way home.
"It's strange how you give the people you love so much power over you"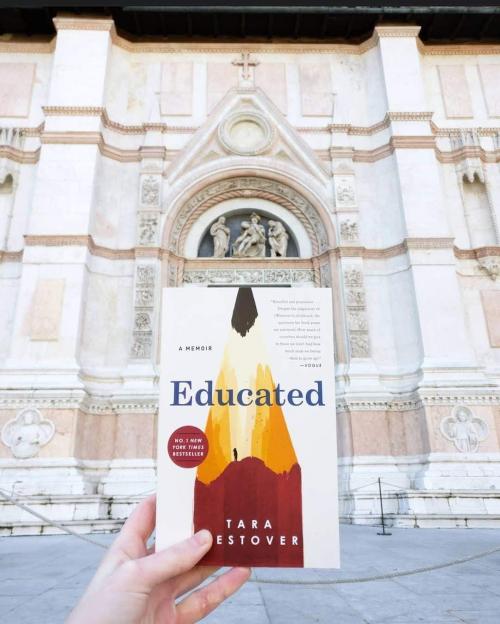 Tara Westover's memoir is inspiring, saddening and uplifting all in one. It's hard to believe that the world that she grew up in actually existed as it's so alien from what we know and take for granted: education, access to hospitals, etc. She has a spark to her character that shines through her writing and I couldn't help but admire her determination, honesty and intelligence.
It was quite thrilling to hear her mention Cambridge and talk about the city (she did a postgrad here). Personally, it helped me really picture her and appreciate how much she had to work to get what she wanted. It's hard to put it into words just how inspiring Educated is, but I have so much respect for Tara and even more gratitude for the opportunities that I have myself. It's a real eye-opener and a book that everyone should read at least once in their lives.
Circe by Madeline Miller
Circe is a unique twist on a well-trodden theme: for the first time, we hear about Circe, the often forgotten goddess whose only claim to fame has been turning Odysseus' men into pigs. From Madeline Miller's pages springs this feisty, complex and beautiful character who I fell in love with.
Magic filters through every aspect of this book. The descriptions of characters and scenery alike are beautiful and evocative and it was like being transported back into ancient mythological Greece. I enjoyed never knowing what twist the plot was going to take and was actually a little disappointed when Odysseus popped up and I knew (vaguely, even this has a twist) what was going to happen!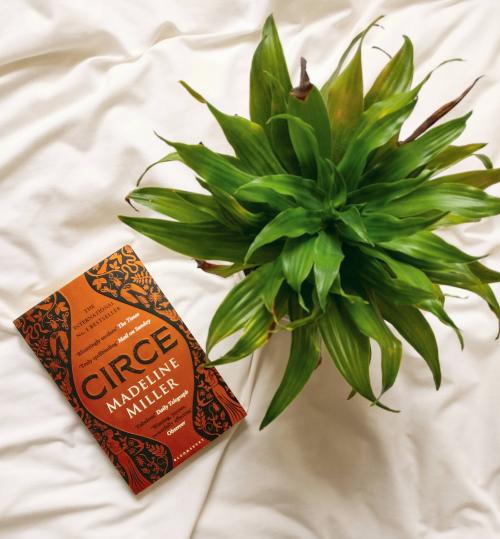 Circe herself is a powerful character who grows and matures throughout the book. We see her with her family and with strangers, and despite her downfalls she retains a regal quality that I admired over and over. She's one of my favourite female characters of all time.
Ask Again, Yes by Mary Beth Keane
A profoundly moving novel about two neighbouring families in a suburban town, the bond between their children, a tragedy that reverberates over four decades, the daily intimacies of marriage, and the power of forgiveness.
It's a struggle to write what exactly I thought of this book because it made me feel so many things. It felt so real. The characters, their lives, their environment, it all felt so real. It was like peeking in on somebody's life. The book starts off a little slow but you realise later that everything in this book is relevant. Keane's style is varied and never forced, and her writing is easy to read.
I liked how the novel weaved together the different character's stories and how each character developed over time. The main character, Peter, is particularly well depicted, both as a teenager and as an adult. The characters all felt relatable even if I didn't identify with one in particular, and the book is clever in never forcing you to adopt a set perspective or outlook.
It wasn't quite what I was expecting (I thought it would be a classically romantic story) but it blew me away.