How to make your room feel like home
We all know college rooms aren't typically a great canvas, but Emily Loynes has some tips to make your room a little less drab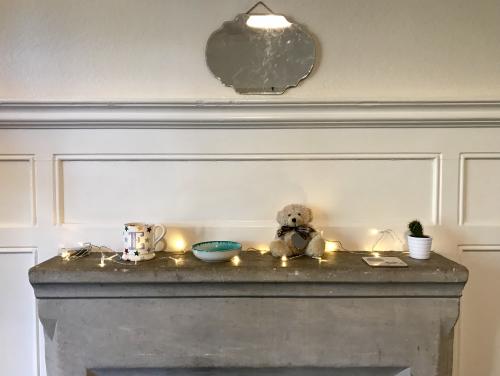 You might be sceptical about the relevance of a 'room decoration' article, when it's been weeks since we all struggled up the spiral staircases under the weight of cardboard boxes filled with the summer reading we never really got around to. But, if you're now beginning to wilt under the metaphorical weight of essay after essay, it might be time to change up your college room, bring some comfort and calm to your space, and, as a result, change up your attitude and your outlook.
Picture this: it's Week 5, and you're headed back to your likely-less-than-spacious college accommodation after a long day of lectures, supervisions and libraries. You're looking forward to being back in your own space, comfortable and cosy despite the Cambridge chill outside, and getting on with your reading in peace. But, once you've pushed open the heavy wooden door with its peeling paint, you're greeted by a not so peaceful sight: your room – cramped, cluttered and with few too many dirty bowls and mugs covering your desk to motivate you to do, well, anything.
For me, a large part of feeling 'at home' in Cambridge, beyond being around my friends or feeling settled into the college community, is having my own space – a room that really feels like 'mine', rather than simply a space I've inherited from countless other undergrads of Cambridge past, or somewhere to store my overdue library books for a year. Cambridge terms can be short, our spare time sparse and our bank account balances even sparser, so it's easy to settle with the aged furniture and basic bedding and just get on with it, but having a decorated and organised room – even it's no more than a couple of cushions and a succulent – can really improve your well-being and combat some of that inevitable homesickness and stress as the weeks roll on. Without further ado, then, here's a few easy and affordable ways to make your room just a tad more cosy, welcoming and fun.
Cushions, colour and coordination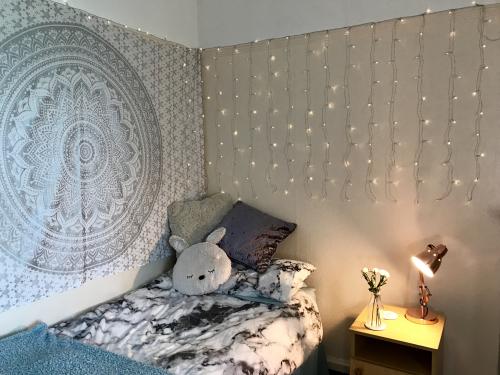 This might sound finicky, but, in my experience, having your soft furnishings, crockery and other decorations in a few key colours or patterns can really make your room feel more 'put-together', especially when working with a small space. If your pre-uni John Lewis haul has left your college room essentials looking a bit monochrome – I'm talking white sheets, white towels and white plates – try seeking out a few 'accent pieces' in a bright colour. Choose a fleece blanket, a cushion for that dubious desk chair, or even a colourful pen pot for your desk, in a blue that reminds you of the ocean, or a bold pink to draw the eye away from all the empty wine bottles in your bin. My basic-white-girl love of marble print brings in a bright and clean monochrome with marble sheets, marble coasters and even marble-print cutlery (courtesy of Urban Outfitters… where else?). Having everything matchy-matchy might seem like overkill, but having an eclectic emporium of random bedding and wall-hangings in clashing colours can often feel cluttered and chaotic, and so, if you're seeking some order and cohesion in your college room to encourage the rest of your life to follow suit, a colour scheme is a good place to start.
Just throwin' it out there
Now, I don't know about you, but when my parents and I first pushed open the door to my second-year accommodation, one of the first things we noticed was just how random and anachronistic the furniture appeared to be. The dark and heavy wooden desk seemed to harshly the brown leather sofa and black metal bed. Whilst college rules mean I can't actually bring furniture of my own (housekeeping have already banned my fluffy IKEA rug – RIP), there are some things you can do if your college room is feeling a bit like a Portobello Road antiques warehouse. My advice? Blankets, blankets everywhere. Chucking a throw and a cheap cushion (ahem… in your pre-selected colour scheme of course) over some questionable chairs can make your room cosy and warm as well as colourful, and will also provide you and your friends with copious opportunities to wrap yourselves up in blanket-cocoons with a cup of tea to watch Halloween or Christmas movies over the next month! 
If these walls could talk...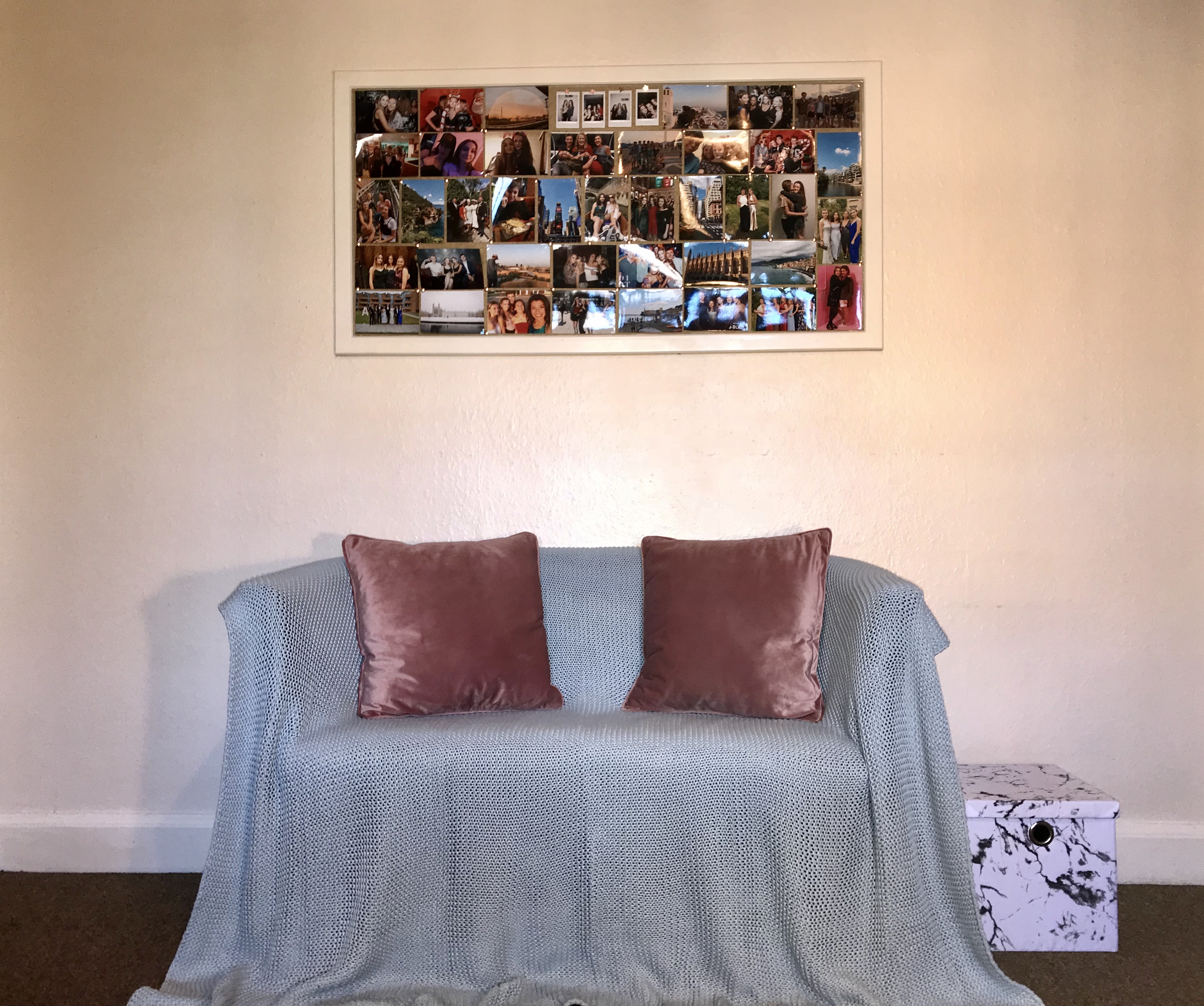 Whilst you might think that the walls – and, more specifically, their colour – can have a major 'make or break' effect on your college room, and make your time staring blankly at the walls instead of writing your essay just that little bit less enjoyable, this doesn't mean there's nothing to be done. Instead of spending your time questioning who exactly thought it would be a good idea to paint the walls THAT shade of yellow, why not check out whether your college has a Picture Loan scheme, where you can borrow framed artwork and a couple of picture hooks to fill up that empty wall, or get creative with friends and write up some inspirational quotes ('live, laugh, love', or, for the desperate amongst you, 'wash up those dirty mugs NOW'). If your college has rules against blue tack or pins in the walls, try Command Strips or tie up some ribbon or fairy lights from which you can hang pictures or postcards. Get creative with draping fabric (Cambridge's host of charity shops might have a few hidden gems here!) or flags – like those of your home country, your sexuality or your favourite sports team – to add some fun to your room and stop those big blank walls looking so… well, blank.
Last but not least...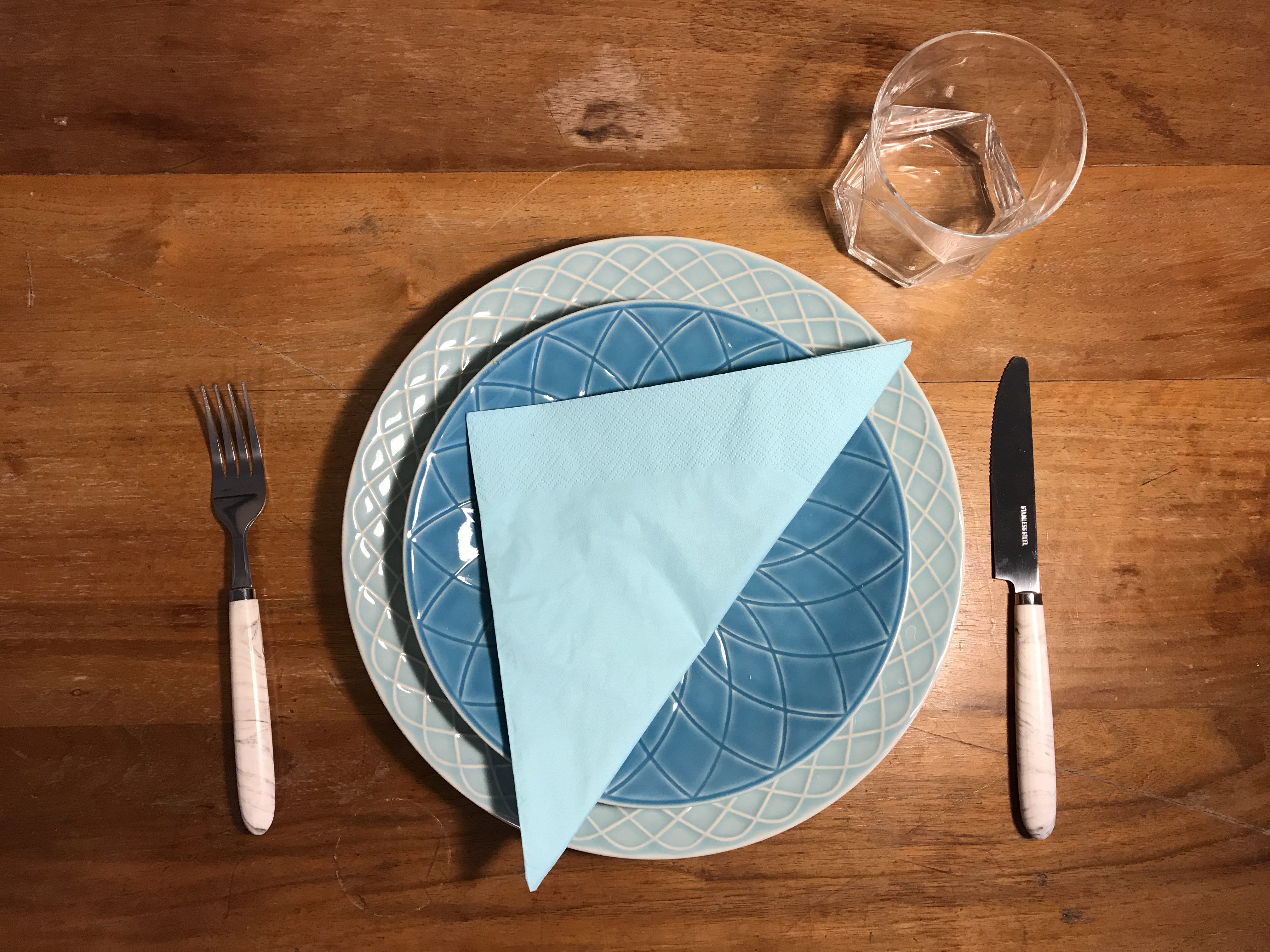 So, here you are: your walls are adorned with hanging fabric and the soft blanket tossed over your chair matches your bed cushions. Even your sink looks like something out of an IKEA showroom, with a colourful set of towels and coordinating toothbrush holder. But there's still room for something more – some finishing touches to really express your personality and identity. Having plants in your room is an easy and cheap way to inject some excitement into an empty shelf, as well as keeping you healthy by filtering that stuffy indoor air. Scope out stalls in the market or college plant sales for some aloe vera or sansevieria, or, if you're an avid gyp room cook, grab a basil or coriander pot from Mainsbury's for use in your more adventurous microwave endeavours. Whilst dedicating a couple of minutes each day to caring for plants is a proven stress-relief and encourages independence, those of you already trembling at the thought of such a hefty responsibility should pick up some succulents (like your obsession with cheesy chips from Van of Life, impossible to kill) or plastic alternatives – trust me, no one will judge you.
I've also found covering my pinboard with photos of friends, family and places I love can help combat those fast-approaching Week Five Blues, and placing little novelty items and mementos, like a snowglobe, a shell or a stuffed toy on your mantlepiece can help bring a little slice of home into this crazy Cambridge bubble!
It's easy to live out a whirlwind term at Cambridge without ever feeling completely at home or comfortable in your college room, and whilst I can't promise a solution to the sporadic behaviour of the radiator, the smell of damp which just never seems to go away, or the sound of the beginner violinist who lives next door, I can promise that having a coordinated and calming colour scheme, covering up the questionably painted walls, and adding some unique and personal touches can go a long way in helping you create a cohesive and cosy atmosphere in which to work, play and relax, and benefit your wellbeing, happiness and productivity.