Find comfort in a chickpea: A quick curry
Painfully aware of the restraints our humble hobs bring us, Katy Lamkin has a simple and cheap recipe to save you on those desperate days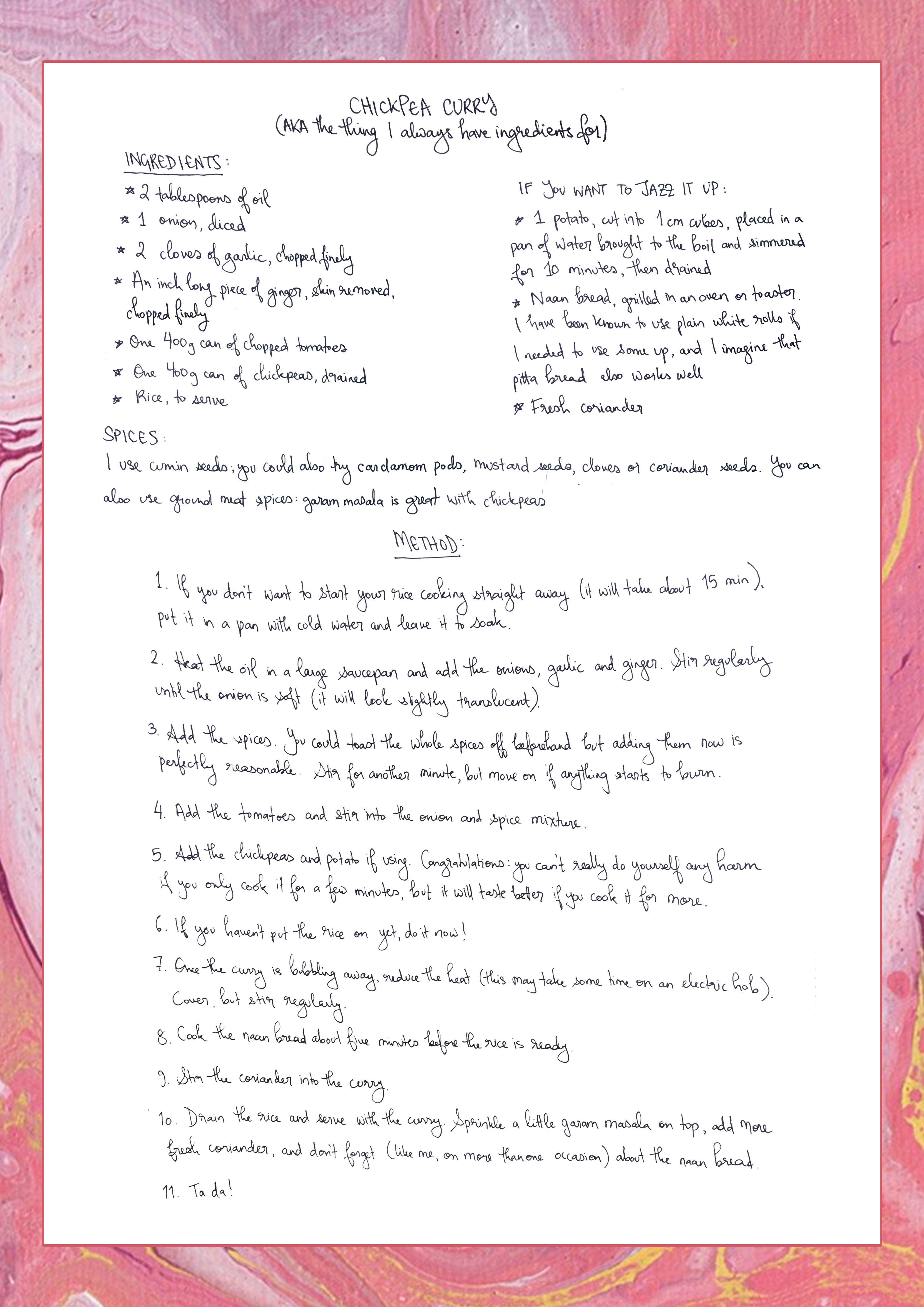 This is where you'd probably expect an insightful reminiscence of my childhood eating habits. Aside from a Billy Bear ham phase (don't ask) I can't say very much, but my grandmothers' food sticks out clearly. One – whose plates now brighten my college kitchen – was responsible for the cruel end of many a fine sprout. My other grandmother, however, is a brilliant cook. Her chocolate cake – based on a Mary Berry recipe, I believe – is one of my favourite foods ever, and she has made it every time I have seen her for about a decade.
Before I came to Cambridge, I wasn't much of a cook. I could churn out a pizza well enough or throw a few things into a pan for a stir fry, but I avoided anything more complicated as much as I avoid olives (AKA food enemy no. 1). I ate almost exclusively in the college buttery for the first term, when I decided three things:
I wanted to eat before the buttery opened at 6:30. At          home, I've always eaten between five and six.
I wanted cheaper food costs.
I actually enjoyed cooking (I know, mum, strange as it may seem). Like many other things, working on something and having a tangible result come out of it is incredibly satisfying. Not only that - it was something productive that had nothing to do with work.
I have (vaguely) perfected the art of cooking a plate of edible food on those electric hobs endemic to college kitchens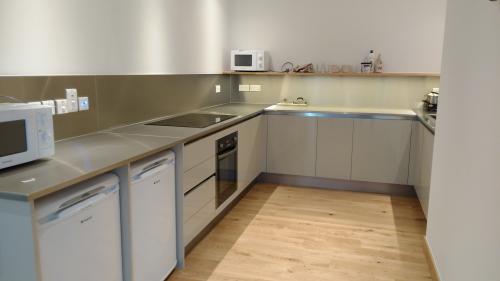 I've cooked for myself since Lent term of my first year, but I'm still trying to branch out and experiment with new recipes. I do have a student recipe book, but it caters to those who cook for groups of people and have access to a freezer, which I don't. I have (vaguely) perfected the art of cooking a plate of edible food on those electric hobs endemic to college kitchens which take the best part of a year to heat up (and, if you are at Newnham, have the added challenge of needing to be turned on every seven minutes).
One further note: I always have rice, pasta, tins of chopped tomatoes, chickpeas and kidney beans, as well as a selection of herbs and spices (basil, oregano, chilli powder, garam masala and cumin) and a bulb of garlic.
Without further ado, here is one of my favourite recipes:
Chickpea curry (AKA the thing I always have ingredients for)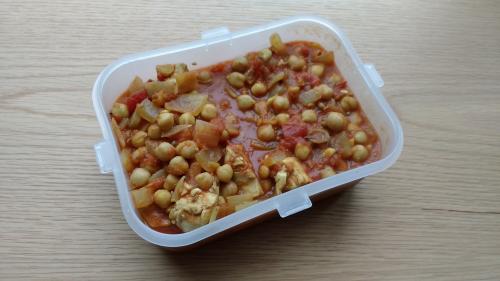 3-4 servings; ready in 20 minutes
Ingredients:
2 tablespoons of oil
1 onion, diced
2 cloves of garlic, chopped finely
An inch long piece of ginger, skin removed, chopped finely
Spices: I use cumin seeds; you could also try cardamom pods, mustard seeds, cloves or coriander seeds. You can also use ground spices: garam masala is great with chickpeas
One 400g can of chickpeas, drained
One 400g can of chopped tomatoes
Rice, to serve
If you want to jazz it up:
1 potato, cut into 1cm cubes, placed in a pan of water brought to the boil and simmered for 10 minutes, then drained
Naan bread, grilled in an oven or toaster. I have been known to use plain white rolls if I needed to use some up, and I imagine that pitta bread also works well
Fresh coriander
Method:
1. If you don't want to start your rice cooking straight away (it will take about 15 minutes), put it in a pan with cold water and leave it to soak.
2. Heat the oil in a large saucepan and add the onions, garlic and ginger. Stir regularly until the onion is soft (it will look slightly translucent).
3. Add the spices. You could toast the whole spices off beforehand, but adding them now is perfectly reasonable. Stir for another minute, but move on if anything starts to burn.
4. Add the tomatoes and stir into the onion and spice mixture.
5. Add the chickpeas and potato if using. Congratulations: you can't really do yourself any harm if you only cook it for a few minutes, but it will taste better if you cook it for more.
6. If you haven't put the rice on yet, do it now!
7. Once the curry is bubbling away, reduce the heat (this may take some time on an electric hob). Cover, but stir regularly.
8. Cook the naan bread about five minutes before the rice is ready.
9. Stir the coriander into the curry.
10. Drain the rice and serve with the curry. Sprinkle a little garam masala on top, add more fresh coriander, and don't forget (like me, on more than one occasion) about the naan bread.
11. Ta da!