Sustainable celebrations: reducing rubbish in May Week
A plastic-free garden party? Newnham College MCR take on the challenge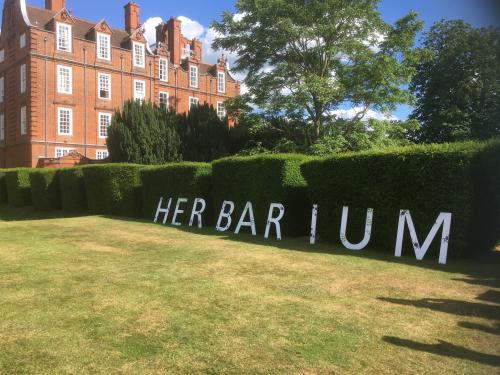 May Week and sustainability are not a match made in heaven. Jesus Green gets littered with everything from puke to plastic cups (at least one of these is compostable, I guess); only the rare May Ball will dare to welcome guests with prosecco in actual glasses (having seen the old Daily Mail photos of a May Baller with a wine glass stuck in his foot, I don't wonder why); and the food waste – well, let's not go into that. But as divestment struggles, Switch Off campaigns, and meat-free Mondays are making environmental awareness an increasingly everyday topic in the student body, the end-of-exams week of excess is facing pressure to change – witness, for example, the appearance of sustainability directors on May Ball committees over the past couple of years. But I hadn't come across anything quite as ambitious as this year's Newnham MCR garden party, aiming to go no less than 100% plastic-free.
May Week and sustainability are not a match made in heaven at first sight
As I wander into Newnham, the gardens stretching out behind the red brick and white window frames of the main building strike me as a natural starting point for a small revolution in environmentally-friendly celebrations. Hidden away from the tourist gaze and the stresses of neighbouring Sidgwick Site, Newnham's vast grassy areas dotted with floral brilliance and lush country house looks are decidedly in touch with nature – definitely more so than Clare Scholars' Garden, trimmed to perfection, or John's and Trinity's backs, always in the spotlight of the tourist paparazzi.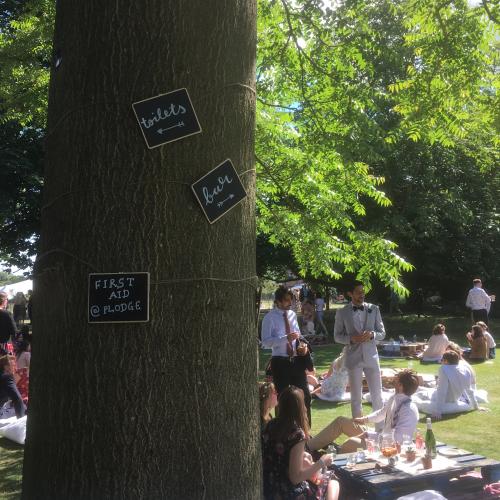 Wristband on, the next thing I'm offered is a G&T. I nearly spill the precious contents of my cup, though, because of my utter shock at the very plasticky implement thrust into my hand. But it turns out that a boozy dress wasn't necessary, and I shouldn't have worried: the cups are biodegradable. One of the event's organisers, Hannah Gaffney, assures me that they "look like plastic, but are not."
The plastic-free idea sprung from, as I suspected, the College's gardens, but also, Gaffney tells me, the organisers' love of gin. Put these two together, and you have a theme, Herbarium, a botanically driven party. The theme brings something of romanticized peasant feel to the party – or a "rustic look" in the organisers' words – which, in turn, makes fertile soil for environmentally-mindful designs.
After the gin reception, other drinks are poured into recycled glass jars, which any hipster café or instagrammer would be proud of (I get to keep mine for this purpose, even if my late arrival makes finding one quite the mission), and instead of stiff chairs and tables, guests are idly sprawled on cushions around wooden palettes. The palettes are not only pre-used, but, impressively, they will be re-used again, with Newnham's gardeners giving them a makeover and new life as garden furniture in graduate housing – I'm beginning to see how Newnham won the Switch Off campaign earlier this year.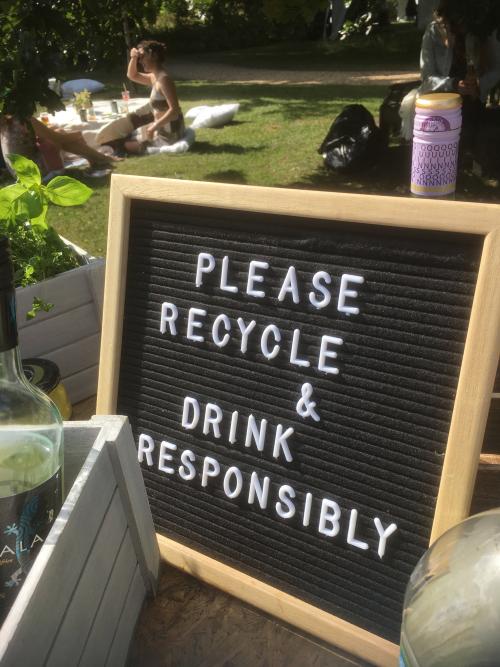 The sustainability is not just in the style but in the substance of the party as well: when contacting potential vendors and collaborators, the committee made their agenda very clear. Given how much of a party staple throwaway cups and cutlery are, I'm surprised to hear that most companies were actually keen to adopt the reduced plastic ethos. For a moment I suspect this might be because the organisers opted for a no-food event, since there is no food in sight when I do my first rounds of the gardens. But again, I'm proved wrong, as waiters appear with trays of canapés, guests jumping at the offerings. This set-up was the brain child of the main caterer, I'm told: canapés cut out the need for plastic plates, cutlery, and paper napkins – sustainability camouflaged as sophistication.
Smooth acoustic music in the background, guests playing games, and a glass jar in hand, I'm starting to wonder if the sustainability dream is true good to be true. Gaffney admits that the committee did not quite hit their 100% plastic free target: the pots for their succulent decorations and laminated sign posts involve single-use plastics, for example – which, however, the organisers won't let remain single use, with the pots continuing their decorative lives in guests' homes, and the signs making a reappearance from last year's party. And there were obstacles thrown out by the industry as well, which the committee just couldn't combat: finding budget-fitting mixers and tonics in glass bottles proved too much of a problem to tackle due to industry standards.
I leave Newnham feeling educated: lamination and plastic mixer bottles are something that would never have crossed my try-hard green mind. A re-used laminated sign here and a plastic succulent pot there, though, do nothing to hamper the bigger picture: the party was clearly a May Week exception, and – to go a bit Gatsby – I, for one, believe in the green light flashes.