Road-tripping and 'the raw thrill of the fast lane'
Top tips, tricks and tunes for a liberating road trip from our columnist Juliet Martin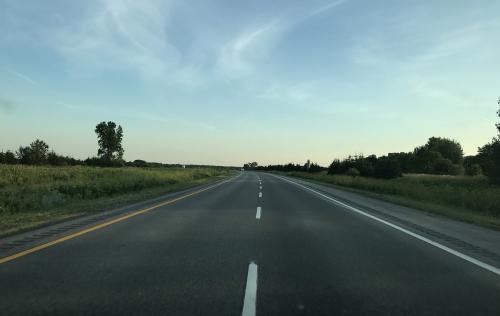 Just roll down the window and let the wind blow back your hair
The night's bustin' open, these two lanes will take us anywhere.
If Jack Kerouac holds the pen of the road trip, Bruce Springsteen is surely its voice. For me, there's no better way than 'Thunder Road' to describe the road trip's eternal appeal. As tyres devour mile after mile of tarmac, you're pitched headlong into the raw thrill of the fast lane. It's a holiday choice of freedom, adventure and unluxurious travel. What's more, money is thankfully not the stuff that road trip dreams are made on – it's one of the cheapest ways to get out and about this summer.
It's a holiday choice of freedom, adventure and unluxurious travel
Planning
Planning is a moot point when it comes to road trips. But, the heart of Springsteen's lyric is the 'anywhere', so a strict, regimented itinerary misses the point. Embracing the sheer bumpiness of life on the road often leads to the discovery of brand new locations, whether this is taking a detour off the motorway and accidentally catching a glorious sunset or stopping for an urgent toilet break at a local café only to find they serve a breakfast of the gods.
That said, a little research and preparation beforehand can save time and money, not to mention a lot of raucous bickering in the cramped quarters of the backseat. Lay down the basics: a destination, a rough route and some interesting pitstops along the way. National Parks such as the Peak District or the Yorkshire Dales make fantastic termini, and cost nothing to explore with a leg-stretching hike. Investing in a detailed road map also minimizes delays, and the trusty Live Traffic Info in your app arsenal should prevent any extended spells of static motorway congestion. The obvious budget choice for accommodation is the humble hostel, but look out for flexible policies regarding cancellation and late arrivals if you're booking in advance, as you never know when plans might suddenly do a 180.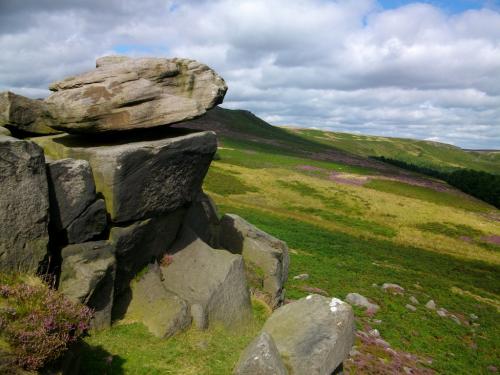 Preparing
The amount of time spent in the car will vary for each trip, but more than eight hours driving a day is likely to prove physically draining and detrimental to everyone's sanity – 'I Spy' does wear a bit thin after so many rounds (read: one round). However long you're planning to spend in transit, though, it's worth making your driving environment as pleasant as possible. Before you leave, take on the task of a thorough car cleanout. If there's already a residual jetsam of old napkins, receipts and parking tickets covering the floor, chances are it'll be built on very quickly, and close confinement with decomposing food does not make for happy memories.
Packing light is also a good way to reduce feelings of clutter-induced claustrophobia en route, save the space for souvenirs instead. Of course, don't forget essentials like a first aid kit, comfortable walking shoes and a car phone charger, although I recommend keeping Wi-Fi usage to a minimum. Often this will be less a championing of anti-tech and more a case of deprivation due to sketchy service, but it will make you appreciate the sights out of your window rather than the ones on your newsfeed.
Tripping
Playlists can make or break a road trip. Aside from Bruce Springsteen, there are plenty of other choices, both less predictable and less worthy. 'Born to Run' is unbeatable. There's something about the spirit of road trips that resonates with this brand of high-octane rock. The propulsive beats building to euphoric crescendos offer the perfect soundtrack to the excitement of the open road – turn it up to stadium pitch. Other road trip classics include Bon Jovi's 'Livin' On A Prayer', 'Route 66' by The Rolling Stones and Mr Brightside, just for pure, shameless sing-along value. 'Home' by Edward Sharpe and the Magnetic Zeroes makes a great anthem for a low-key return journey. And if your crew has a penchant for podcasts, make use of those idle hours to blitz your way through a dramatic thriller like Serial or Homecoming.
A road trip offers the freedom of a holiday that can be totally geared towards your own preferences. But by the same token, it often pays to just roll with it. The best road trips are defined by their joyful spontaneity, so roll down the window, let the wind blow back your hair and pedal to the metal.