Interview: The Curious Case of Caroline Calloway
Ellie Arden meets 'that girl' from Instagram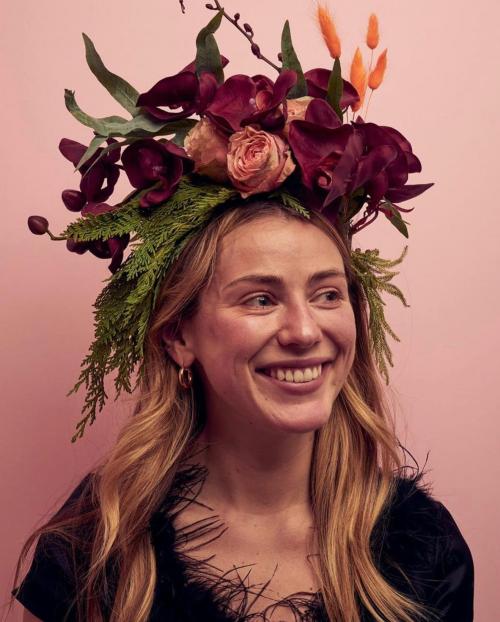 What is Caroline Calloway's biggest achievement? "Everything that comes up when you google 'Caroline Calloway'", she tells me over Facetime. Throughout the last decade, the now infamous social media influencer has accumulated almost two million search results under her name. Having bought 40,000 followers on Instagram in 2013 when 'the app was a thing only hip, coastal teens used to share photos with each other', Calloway's early investment seems to have paid off, albeit with a few side effects... 
When she was accepted to Cambridge to study Art History, Caroline began building her Instagram following with fictionalised captions about her fairytale life of balls and romance. Later, it was revealed that this fantasy had concealed her struggles with Adderall addiction. Her success in exploiting an image which she describes as "palatable to American teens" culminated in a book deal for her unpublished memoir And We Were Like with literary agent Byrd Leavell, who has also represented Donald Trump. Since then, Caroline has been involved in an exposee from ex-best friend Natalie Beach - who was paid to collaborate on the manuscript for her book deal, without credit -  and a failed "Creativity Workshop" with $165 tickets. 'I take up a lot of space online and I'm not that famous. And that's what I'm most proud of', she asserts.
Having reached out to Varsity, Caroline starts the interview by telling me - in true Anglophile style - that I have a 'beautiful accent'. During her time as a student at St. Edmund's College, she rented rooms in Downing and King's, for the sake of "living in a beautiful college", where she hosted parties that earnt her the title of 'the Gatsby of Cambridge'. As a literature student, I enjoy this parallel. Like Gatsby, Caroline changed her name (at 17) from  Caroline Calloway Gotschall to one that would "look better on books". She failed to get into Yale four times and Cambridge three times, finally gaining a place at what Meyer Wolfsheim might refer to as 'Oggsbridge'.
I ask how she was motivated to keep trying. 'I still don't know. I think it's one of my nicest qualities, actually, my resiliency. I think it is probably the same part of me that refused to be canceled the first time or the second time. I mean, even when I went to Berghain in Berlin, I was rejected the first time and I stood up and I literally went back home, changed my outfit, and went back a second time that night'. I laugh as she candidly draws a parallel with her visit to the famously selective club, wearing a Corona t-shirt. 
"I want to be famous. I want to be rich. [...] I have big dreams and I'm not ashamed of that".
Calloway's American Dream doesn't stop here. Referring to herself as a 'Self-made businesswoman', she confirms that her goal is still to become part of the 1%. "Fuck yeah! I want to be famous. I want to be rich. I want to make art that people care about. I want to live comfortably. I want to give back to the causes that I care about. I want to collect art. I want to share it with the public. I have big dreams and I'm not ashamed of that". When I ask what her ultimate desire is, she smiles: "Buckingham Palace and everything inside it". 
Recently, Caroline has conquered the content subscription service 'OnlyFans' by posting nude photos in exchange for a monthly membership fee. She has also spoken out about her struggles with mental health, addiction, and her father's suicide in an effort to create an authentic online presence, noting in our interview that three of her weekday mornings are taken up with "therapy and coffee". 
In quarantine, the twenty-eight year old's 'routine' involves filming "five to ten cameos a day. Then I'll make some OnlyFans posts. Then I'll write - I'm working on the third part of my Natalie response. I'm actually really excited about recording an audio book for those essays, as well as making some video content [...] I'll usually fall asleep watching videos of people digging underground structures on YouTube. That's what I'm into right now - I find it very soothing". 
Followers of Caroline will recognise that "usually around Sunset it's kombucha spritz hour. Then after the sun sets it's sort of anxiety hour where I'm like, 'Aaah I didn't get enough done today! I still have so much to do!' It's really more like anxiety for two hours if we're gonna be authentic, you know, really be on brand", she laughs. "We love an authentic queen". Since Beach's essay, Caroline has fully embraced her label of 'Scammer', even promising an eponymous book, which has not yet been released. 
When I ask Caroline about her job description, she has a clear answer: "artist". There's a long pause. "I also paint and sell paintings, and then there's the writing of essays and books. And then there's the writing of captions and Instagram stories". The last aspect of her polymath career is "the irreverent performance art and the exploration of what it means to have a persona online, which I'm pretty sure no one but me considers an art form. But that's fine. I enjoy doing it. That stuff would be OnlyFans and also tweeting just ridiculous satirical things". 
It's hard to judge which aspects of Caroline's online presence correspond to 'authenticity' or to 'performance art'. Recently, she has received backlash for tweeting an anti-semitic cartoon (she claims to have been ignorant of the racial undertones) and for dressing up on OnlyFans as a 14-year old character from The Virgin Suicides. "I would say on Twitter, it's really very much a satirical persona. But on Instagram, I try to keep it quite sincere. And as for OnlyFans, I think I'm still figuring out what I'm going to do with that platform", she muses. 
"People like fake-ness (...) What actually pulls in the likes and what actually keeps a community quiet and calm is just faking it to a certain degree"
I wonder whether feeding her herd of Reddit trolls with the intimacies of her personal life is, perhaps, a form of unhealthy self-sabotage. She firmly denies this suggestion: "ideas that women can't be serious and sexual side by side is honestly ridiculous. Anyone who thinks that way can go fuck themselves". She admits, however, social media has taught her that "people like fake-ness (...) What actually pulls in the likes and what actually keeps a community quiet and calm is just faking it to a certain degree. No one's life is as one-dimensional as a selfie in a matching rainbow tracksuit. But the horrifying thing is, is that we're all so fucking eager to believe that if we just self-improve enough, we can ascend to a final form of ourselves and the full extent of our problems will be lighting that selfie". 
"This idea that I have a brand that's built on glamour or the idea of wealth. It's like, well, I like art history. And how can you like any painting from the Western world that's ever been made?"
Caroline's 'snarkers' accuse her of a plethora of crimes, ranging from abuse of privilege to paedophilia. In her interview with the Tab, she pushed back allegations that she supported the Pitt Club and other forms of Cambridge elitism. Her online image, however, seems to be built on a luxury aesthetic which she attributes to "loving art history". "The canon of art history was created and maintained by white supremacists. And so this idea that, you know, I have a brand that's built on glamour or the idea of wealth. It's like, well, I like art history. And how can you like any painting from the Western world that's ever been made? Somewhere along the lines, whether it was the patrons who commissioned it or the kingdom itself, someone was benefiting from slavery".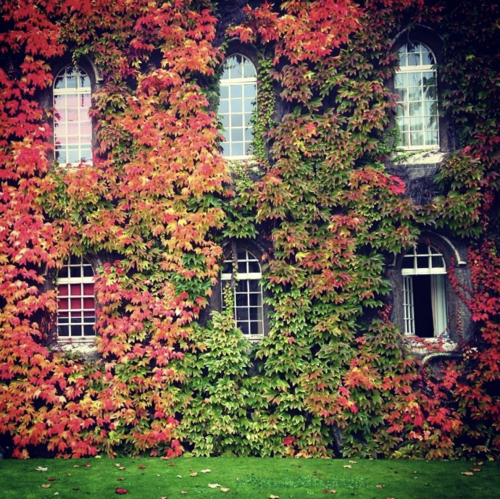 Despite the fact that "a little slice of (her) heart will always be wandering somewhere around the banks of the river Cam", Caroline objects to many aspects of life at the University, including the unreformed curriculum and mental health support. "During my second year, I got put on academic probation and I really felt like if I told my DoS that I needed to speak to a therapist, that it would not look good to the college, seeing as I was already on thin ice with them. I was just such a rowdy student". 
Calloway tells me that her biggest regret is the anxiety she had around her image at Cambridge.  "Genuinely, all interview stuff aside, just friend to friend, fuck people at Cambridge who do not like you', she sighs. "They don't matter at all. They don't matter at all. They don't matter at all. I got everything that I wanted materially from Cambridge, but the whole time I was just so concerned with what other people thought about me". 
I feel an unexpected connection as she laments Cambridge's "poisonous" student culture of imposter syndrome and peer validation, but I wonder whether Caroline's current online identity is really an escape. The paradoxical concept of '#authenticity' seems to distract from the essentially vapid nature of consumerist self-promotion. 
On a recent Instagram post, Caroline wrote: "If my Instagram were to have a thesis it would be this: Me being me, so that you can be more you". @carolinecalloway tells us that a desire for power is 'human', but doesn't question whether celebrity greed should be a cultural norm. Like thousands of her followers, I am captivated. Her online performance is shocking and seductive. But after the interview, I'm filled with a familiar sense of emptiness, like I've spent hours scrolling through a stranger's Instagram. As society faces the repercussions of systemic injustice, all I've contributed towards is my own dissatisfaction, and the ever-expanding virtual world of 'Caroline Calloway'.
Varsity is the independent newspaper for the University of Cambridge, established in its current form in 1947. In order to maintain our editorial independence, our print newspaper and news website receives no funding from the University of Cambridge or its constituent Colleges.
We are therefore almost entirely reliant on advertising for funding and we expect to have a tough few months and years ahead.
In spite of this situation, we are going to look at inventive ways to look at serving our readership with digital content and of course in print too!
Therefore we are asking our readers, if they wish, to make a donation from as little as £1, to help with our running costs. Many thanks, we hope you can help!