Sheck Wes: Harlem's Rebel?
Eliza Pepper explores what Sheck Wes is to his mother, his hometown and the music industry, as Cambridge is to Oxford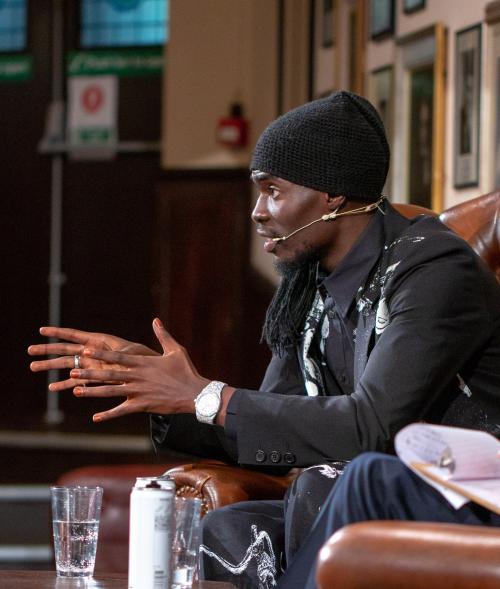 Last month he walked the catwalk at Paris Haute Couture Week and his collaborative album went gold. So why was Sheck Wes at the Cambridge Union this month? When I sat down with Sheck Wes in the Press Room at the Cambridge Union last week, I wasn't sure what to expect.
'I'm not a rapper. I'm an artist. I create art.'
It would be wrong for me to describe Sheck Wes as a rapper. He prefers the term 'artist'. Whilst his fame largely comes from his viral hit 'Mo Bamba', this record alone demonstrates that he is multi-talented. He is the musician and producer behind the track, as well as the model for and director of the cover art. Sheck was keen to distinguish himself from other rappers in this sense. He explained that whilst Kanye West enlisted the artist George Condo for the controversial cover to 'my beautiful dark twisted fantasy', he wanted to be the architect and builder of his own success.
'I could have put Kanye on it. I could have put Travis on it. I could have put Drake on it. But then I never would have felt like it was really my art. For my introduction to the world, I wanted it to be my art and the way I do things.'
Sheck breaks many norms in the music industry. The majority of rap albums are collaborative, particularly within the elite group who mutually benefit from the publicity and clout of features. His album, Mudboy, is solo and he released his single 'Mo Bamba' without being signed to a record label. He painted a picture of a boardroom in which the same musicians, producers, managers and marketing gurus crowd round a table attempting to manufacture the next big thing. Sheck believes true hits aren't this artificial: 'If you chase hits, you'll never make the same hits.' They can only come about through a more organic process of ongoing experimentation and failure before you finally stumble across a gem.
Viewing himself as a rebel, Sheck jests that Cambridge shares this sentiment, having been formed by a group of rebel academics. In fact I could've told you that before I met him - his public image is one of non-conformity to any outlet or industry standard. What his talk and our interview revealed is how he channels this into success.
Sheck has always been rebellious but explained that when he was younger he had no 'blueprint'. He skipped classes because he thought he knew it all. He attempted to travel to London aged 17 with a passport that he registered for without his parents' knowledge. He was a young man with ambition and passion, but no guidance. It seems to me that he is a person who acts based upon his intuition rather than calculation.
'Your first feeling is the truth… The second feeling is doubt. The second feeling goes back and forth with the truth'
Sheck Wes referred to his youth as a time in which he had 'knowledge without correction'. Here, knowledge isn't what we can learn in a textbook or study, but what we can learn through emotion and our sense of the world. The artist values knowledge through experience and indeed praised the students in the press room for experiencing journalism rather than studying it. We can resonate with a young, ambitious Sheck Wes.
The story of how he turned himself from a rebellious teenager into the brand that is Sheck Wes without losing his passion and identity is the one of 'correction'. This correction seems to have come in three forms. It began with his mother and his upbringing in Harlem. There was an expectation from his mother that, because she had sacrificed in order to allow him to go to school in the US, he would pursue an education. There was also an expectation that because Harlem is renowned for its artistry he would pursue this. Fulfilling either expectation meant Sheck Wes was letting the other one down. That's why I call him 'Harlem's Rebel'; he wasn't going to conform to either of these expectations that came from his background. Here, he trusted his instinct.
'I know my mom came to America in '93. She did all this for me to go to school but imma make music'
This resulted in the first intervention that would correct this instinct. His mother sent him to Senegal, her native country. Sheck was keen to experience his mother's country and to meet his family but once he was there his passport was removed. Sheck didn't have to worry about whether to fulfil his mother's or Harlem's ambitions when he was now stranded, with no phone, in West Africa.
It was in Senegal that the second and seemingly most significant aspect of this discipline came about. Whilst Sheck Wes was raised a Muslim, he views his time in Senegal as a 'pilgrimage'. This harks back to his earlier emphasis on gaining knowledge through experience. 'It wasn't easy to understand it in an environment like Harlem', but Sheck argues that his experience of his religion in Senegal bettered his understanding of Islam. Whilst Sheck's mother acted to show him that he needed correction, he argued that it was Islam that gave him direction. He refers to his religion as his 'blueprint', which guides his actions.
The final form of correction is the one that Sheck's fans will be more aware of: the guidance from his mentors Kanye West and Travis Scott. Sheck argued that it was only once he had the self-respect and purpose from his experience in Senegal that he was able to utilise a relationship with them. For him, they provide another form of guidance. This doesn't mean that Sheck does not want to be a pioneer, but he believes that all leaders are followers. They have an idol or mentor that they are aspiring to.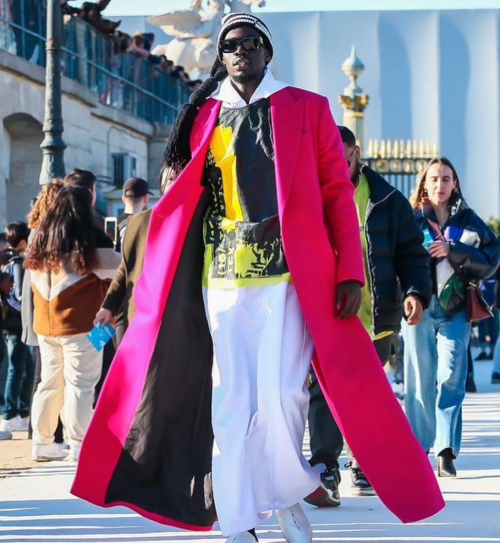 'Everybody needs a blueprint... if you don't have a blueprint you don't know what you're doing. You don't have a plan at all.'
Students here can resonate with the unrestrained passion of the young Sheck Wes, but that doesn't mean we should be skipping our classes. He addressed this directly in stating: 'the same books that you've got here you can probably find somewhere else in the world. But who's going to correct that knowledge?'. Sheck's guidance from his upbringing, religion and mentors doesn't constrain his ambition, independence or rebellion. It directs these qualities and has enabled his success.
It seems fitting that the interview ended with a reflection on Mudboy and his hit 'Mo Bamba'. This hit is what Sheck is best known for, reaching 287 million views (and counting) on YouTube. Did speaking to the artist behind the world-renowned track correct my understanding of it?
Considering the title of his album, Mudboy, ties together a lot of the themes of the interview. The term 'Mudboy' is one he coined himself, referring to his rise from nothing to fame. He told us this was heavily inspired by his faith, as man is described as being made from the mud in Abrahamic religions. Just as Sheck Wes believes we are all made from the mud, he also believes that we can all resonate with the idea of personal growth.
Less explicit in its meaning, though, is his hit 'Mo Bamba'. The lyrics are misogynistic and crude. Speaking to Sheck, he explained that the opening line 'I've got hoes calling' is not literal. The meaning of his 'biggest song is "fuck everybody"'. Having hoes calling is a metaphor for the constant demands and expectations made of us.
I am convinced that Sheck is talking honestly about his philosophy. I believe that he has been shaped by his upbringing, religion and mentors. I'm not so convinced that the 'deeper meaning' of Mo Bamba is evident. The issue for me is that Sheck seemed so reflective in person but his music is entirely unquestioning of the tropes in the rap genre. In following these norms, Sheck no longer seems like quite so much of a rebel.
He admitted that a large part of the problem is the superficial level on which we engage with music. 'When you hear a song on your headphones you're only using one sense.' He argues that, through expanding the range of senses we use, we can engage with music on a deeper level. 'When I make a music video of 'live Sheck Wes die Sheck Wes' (his second biggest song) and I'm showing you the projects where I'm from.. I'm showing you what I'm talking about. Even if you don't understand it, I'm allowing you to.'
The tropes of the hip-hop genre sell and I can't criticise Sheck Wes for capitalising on them. But in refusing to conform to any one platform and taking control of his own work, the artist defies many of the expectations of the music industry. I want to see this rebel use the brand that he has already cultivated, and the power that comes with that, as an opportunity to explore the themes of this interview. My experience of Sheck Wes told me that there is a complex and considered foundation to his art, but his music isn't always transparent. Appearing in the flesh at the Cambridge Union and speaking with such honesty was an attempt to make himself clear.
The full interview with Sheck Wes was the first segment on this instalment of Varsity Radio.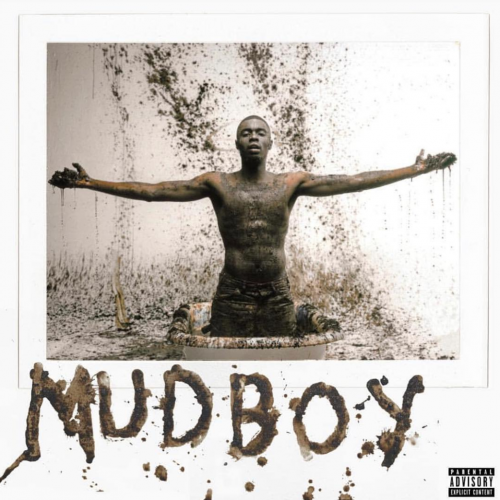 Varsity is the independent newspaper for the University of Cambridge, established in its current form in 1947. In order to maintain our editorial independence, our print newspaper and news website receives no funding from the University of Cambridge or its constituent Colleges.
We are therefore almost entirely reliant on advertising for funding and we expect to have a tough few months and years ahead.
In spite of this situation, we are going to look at inventive ways to look at serving our readership with digital content and of course in print too!
Therefore we are asking our readers, if they wish, to make a donation from as little as £1, to help with our running costs. Many thanks, we hope you can help!