Switchboard speaks to the 'angry medical student' about the climate crisis and the NHS
Switchboard speaks to Julia Simons, who gained national media attention last year after confronting Boris Johnson outside Addenbrooke's Hospital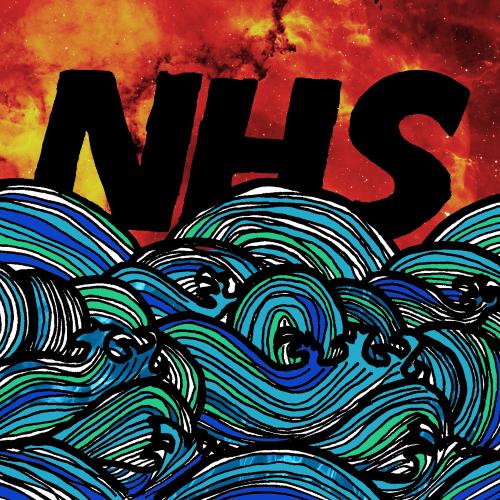 Earlier this week, Switchboard presenter Belle George met with Julia Simons, the Cambridge medical student who confronted Boris Johnson outside Addenbrooke's in October last year, gaining her national media coverage as an 'angry medical student' and 19,000 Twitter followers.
Julia described the frustration she witnessed from senior members of hospital staff about Mr Johnson's unannounced visit, explaining how "while the NHS is often used as a political football, it's very hard to convince people on the front line that your lies are truths when they can see services are affected."
She describes how "in a moment of craziness and adrenaline" she decided this was a good chance to ask the hopeful Prime Minister some questions about the state of the NHS and his stance on climate change.
When Julia confronted Mr Johnson in October she had just twenty followers on Twitter. Today she has over 19,000. Julia explains how at first it was a little overwhelming to gain such a sizeable internet platform in such a short period of time, but how on the other hand she sees it as a "good opportunity."
"There are lots of things that we need to be asking our government about at the moment, and if I can do my little bit online as a keyboard warrior, I'll take it."
At the end of 2019 Julia tweeted to thank her newly amassed online following, saying she wanted to try her best to use the platform "to hold power to account" and "advocate for evidence based / reality based politics".
Julia voices her concerns about climate change is going to affect the healthcare system in Britain. She uses the example of the recent floods in Yorkshire where ambulance bays were flooded such that ambulances were unable to operate to highlight the risk that climate change related natural disasters pose to the provision of urgent medical care. Describing how the healthcare system is "very reliant" on societal stability, she cites the decline in investment in the NHS since the 2008 financial crash, saying that this trend "directly affects patient care".
She questions how global procurement chains, which are essential for the provision of surgical equipment and patient medication, will continue to exist if governments continue to "completely fail to act" on climate change in the manner they are now.
Julia also spoke of her excitement about the recent announcement by the NHS that they want to be the first carbon neutral healthcare system. Citing how healthcare emits 5.6% of carbon emissions in the UK, she said that this although focusing on the health sector's climate output is important, "we also need to focus our efforts more broadly."
Criticising the Health Secretary Matt Hancock who said earlier this month on BBC Radio 5 that connecting flights around the UK are 'incredibly important' and that 'we shouldn't be flying less', Julia says we must ask ourselves "some very serious questions about why our politicians are lying in the face of very clear evidence".
Yet Julia also spoke of a silver lining when viewing the climate crisis through a health lens, explaining how there are "a lot of things we can do on a structural level" that will simultaneously make people's lives better and improve the current environmental damage. She cited the obesity epidemic, the loneliness epidemic and humans' loss of connection with nature as consequences of our current way of living, all of which "really affect human wellbeing". Structural change can alleviate these and climate change, she says, arguing that as well as being critical of governments' failings to act on climate change "we should also be pushing in a positive light for how much better things can be if we change them."
When asked what she would say to Boris Johnson if he were to visit Addenbrooke's again, Julia said that although she would probably be "a little bit more considered" in her approach, that "the reality" is her questions would be the same.
"I really think that we deserve honest politics, and politicians who talk to us about the evidence and tell us the truth. I'd want to confront him in a way that I think our current journalists are failing to and allowing politicians to say things that are clearly untrue and go unchallenged."
To listen to our interview this week in full, our Climate Change and the NHS episode can be found on Spotify, Apple Podcasts, Google Podcasts and all other major podcast platforms where all our episodes from are also available to download. Each week Switchboard seeks to connect listeners with people in Cambridge with interesting stories to tell. If you have heard any unusual stories from around Cambridge this week, please don't hesitate to contact us at switchboard@varsity.co.uk