Switchboard speaks to the curators of Rising Tide: Women at Cambridge
Switchboard presenter Belle George spoke to the curators of the exhibit exploring the experience of being a woman at Cambridge University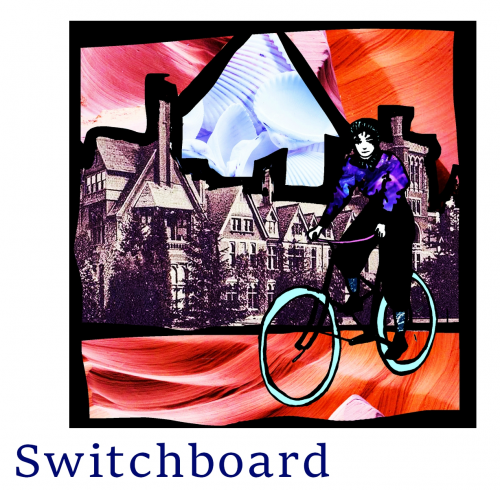 Currently on display in the University Library's Milstein Exhibition Centre is The Rising Tide: Women at Cambridge, an exhibition marking 150 years since the founding of Cambridge's first women's college. Yet despite Cambridge being the first University in the UK to offer residential higher education for women, its members passionately resisted granting women full university degrees until 1948, making it the last university in Britain to do so. Varsity's flagship podcast Switchboard spoke to the historians tasked with curating the exhibit to find out more about the long fight for equal education at Cambridge.
Dr Lucy Delap and Dr Ben Griffin are both historians in modern Britain, focusing on gender. The pair reflected on the process of curating the exhibit, with Dr Griffin stressing that, as the exhibition emphasises, "the history of women at Cambridge isn't simply a supplement to the history of the University, it is the history of the University."
Dr Delap spoke of the effort they made to show the histories of lesser-known female figures in the university, particularly women who hadn't left any kind of public record. "We were really keen to try to get at the women who worked as gardners, as porters, as bed-makers, as laundresses."
Switchboard's latest episode, 'The Rising Tide'
"Women were always in these colleges, even before women were admitted as students. They were doing the work, they were scrubbing the floors, they were washing the sheets."
The historians also discussed where the impetus finally grant women entrance to previously all-male colleges came from, attributing this to both the fact that women's colleges were getting much better grades, but also to the changing attitudes of incoming male students in the 1970s. Dr Delap said that "the younger generation was starting to want a different kind of environment. They regarded an all male environment as unnatural."
Not only does 2019 mark 150 years since the founding of Girton, Cambridge's first female college, it also marks the centennary of the Sex Discrimination Removal Act which gave universities formal powers to be able to admit women where they hadn't admitted them, and twenty-five years since the cabinet office report by Nancy Lane Perham, a female zoologist at Girton College, whose report initiated a national conversation about women in science. This report, titled The Rising Tide, is where the current exhibition drew its name from.
The Rising Tide exhibit will be on display in the University Library until March 2020. Entry is free and open to all.
To listen to our interview this week in full, our The Rising Tide episode can be found on Spotify, Apple Podcasts, Google Podcasts and all other major podcast platforms where all our episodes from are also available to download. Each week Switchboard seeks to connect listeners with people in Cambridge with interesting stories to tell. If you have heard any unusual stories from around Cambridge this week, please don't hesitate to contact us at switchboard@varsity.co.uk