Still recovering from the unmitigated chaos that was 2021? Do you also find yourself submerged in not so ideal temperatures? Well then, nothing is more necessary now than a source of relief. We have each selected our personal favourite comfort watches for when times are not so pleasant. What better form of escapism is there, when you are looking for a temporary retreat, than a film? With a wide variety of modern movies, this list offers something for everyone. We hope it encourages you to watch one or two!
Sophia's Picks
Beautiful Lies (2010)
Of all the romcoms in the world, Pierre Salvadori's Beautiful Lies alone can always be relied on to bring you ultimate satisfaction. Set in the South of France, the film tells the story of a hair salon co-owner, Émilie (Audrey Tautou) who receives an anonymous love letter from the salon's handyman Jean (Sami Bouajila). Rather than falling for the letter herself, Émilie passes it on to her depressed mother Maddy (Nathalie Baye), who is struggling to get over the failure of her marriage.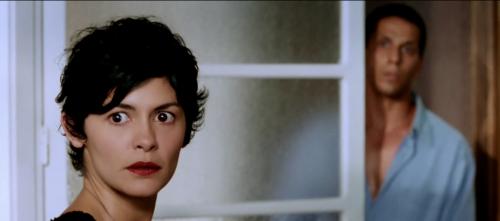 Audrey Tautou, best known for her role as Amélie in Le Fabuleux Destin d'Amélie Poulain (2001), brings a youthful vibrancy to her character. Tautou effortlessly loses herself in all of Émilie's good-hearted mischief, as she meddles with her mother's romantic relationships. A story of tangled mistruths, the film abounds with smiles and tears. Cringeworthy moments are served up in equal measure, with some characters' dignity hardly left intact. Luckily for us however, Émilie's lies lead to a lot of laughter, such that by the end of the film, we can only forgive her messy misinterpretations. The question is, can her mother or Jean find the heart to do the same?
Untouchable (2011)
Olivier Nakache and Éric Toledano, the directors of Untouchable, have perhaps cracked the formula of the 'feel good' film. Untouchable becoming France's biggest box office hit only nine weeks after its release might just testify to this. If you're still not convinced, prior to Lucy (2014), it was the most viewed French film worldwide, selling 51.5 million tickets. Based on a true story, the film follows the unlikely friendship of two men, Philippe (François Cluzet) a wealthy quadriplegic, and Driss (Omar Sy) a Senegalese ex-convict living in the suburbs of Paris, who has no ambition to work. When Driss shows up to an interview, held by Philippe and his assistant Magalie (Audrey Fleurot) who are looking to hire a live-in carer, all he wants is a signature to prove he has been rejected for the position, so that he can receive his welfare benefit. Philippe instead has other ideas, and takes Driss on.
"Both friendship and film alike can be described as endearing, rewarding, and ultimately life-changing"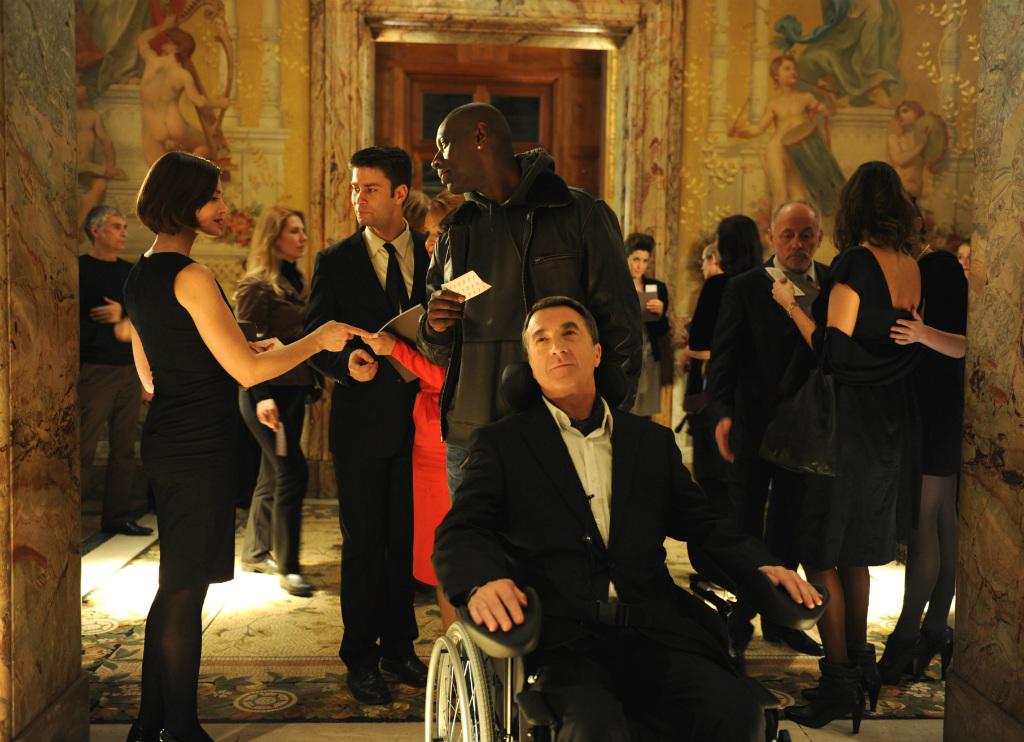 This film is a heartwarming take on the documentary film À la vie, à la mort (2002), detailing the lifelong bond developed between Philippe Pozzo di Borgo and French-Moroccan Abdel Sellou. Perfectly balancing humour and grit, with themes of crime and companionship, Untouchable pays beautiful homage to the story of these two men. It is a raw, yet an undeniably tender presentation of all that they each gain, having come to know each other. In three words, both this friendship and film alike can be described as endearing, rewarding, and ultimately life-changing.
Catrin's Picks
Ponyo (2008)
Of all the Studio Ghibli films, Ponyo is the most heart-warming and essential viewing for a frosty January. In a loose adaptation of The Little Mermaid, the film follows Sōsuke, a young boy who rescues a goldfish that he subsequently names Ponyo. Gradually, Ponyo transforms into an impossibly adorable human girl. Unfortunately, her metamorphosis causes jeopardy for the pair's budding friendship because it catalyses tidal waves that submerge Sōsuke's coastal home under water. The newfound friends embark on a search for Sōsuke's family while escaping Ponyo's possessive creator.
"Following the translations encourages one to never peel their eyes away from the screen, thus becoming absorbed in Ponyo's whimsical visuals"
Ponyo invites an allegorical reading about the climate crisis. However, Hayao Miyazaki infuses his creation with the optimum level of wonder so that this wider theme never becomes oppressive for the viewer. I'd recommend watching the subbed rather than the dubbed version, as following the translations encourages one to never peel their eyes away from the screen, thus becoming absorbed in Ponyo's whimsical visuals.
Hot Fuzz (2007)
Hot Fuzz is the splendid concoction of Edgar Wright's quintessentially fast-paced editing, lovably flawed characters, and goofy humour. Follow PC Nicholas Angel (Simon Pegg) as he is relocated from London's high-stakes crime scene to the seemingly tranquil village of Sandford. With the help of the enthusiastic, yet slightly incompetent, Danny Butterman (Nick Frost), the pair begin to uncover the darker underbelly of Sanford's idyllic exterior.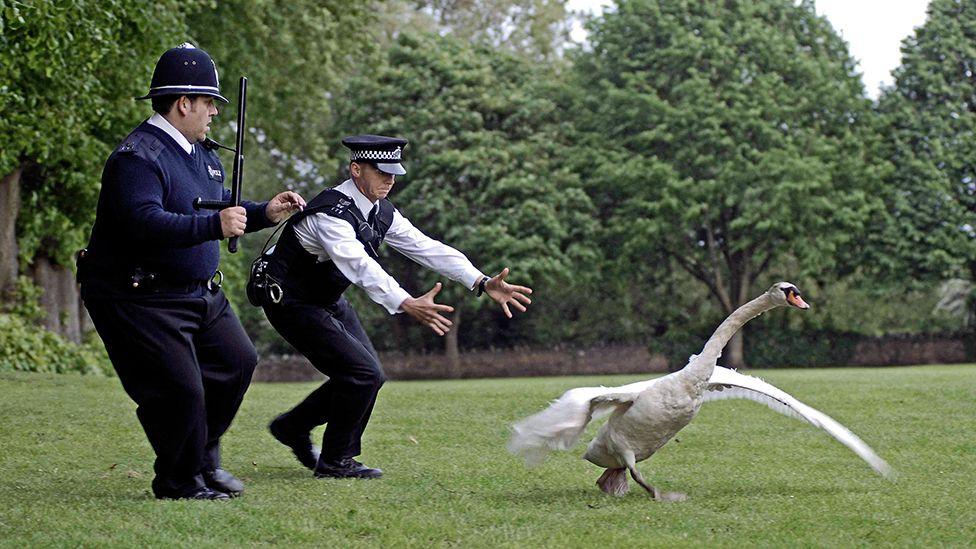 Wright's humour is always the appropriate level of absurd and rarely at the expense of others. On top of this, Hot Fuzz skilfully pays homage to a plethora of action films. As a result, the viewer becomes unexpectedly immersed in crimes revolving around florists, village fetes, geese and garden fences. When life is becoming too heavy, this light comedy is the ideal antidote.
Anika's Picks
Almost Famous (2000)
Almost Famous is one of those rare films that is funny yet meaningful, touching without being cliché or overemotional. In his semi-autobiographical masterpiece, Cameron Crowe presents the story of a sheltered 15-year-old who gets assigned by Rolling Stone magazine to cover a rising rock band on tour.
"Almost Famous transports you to a time of adventure, hedonism and rawness, leaving you feel wistful yet fulfilled."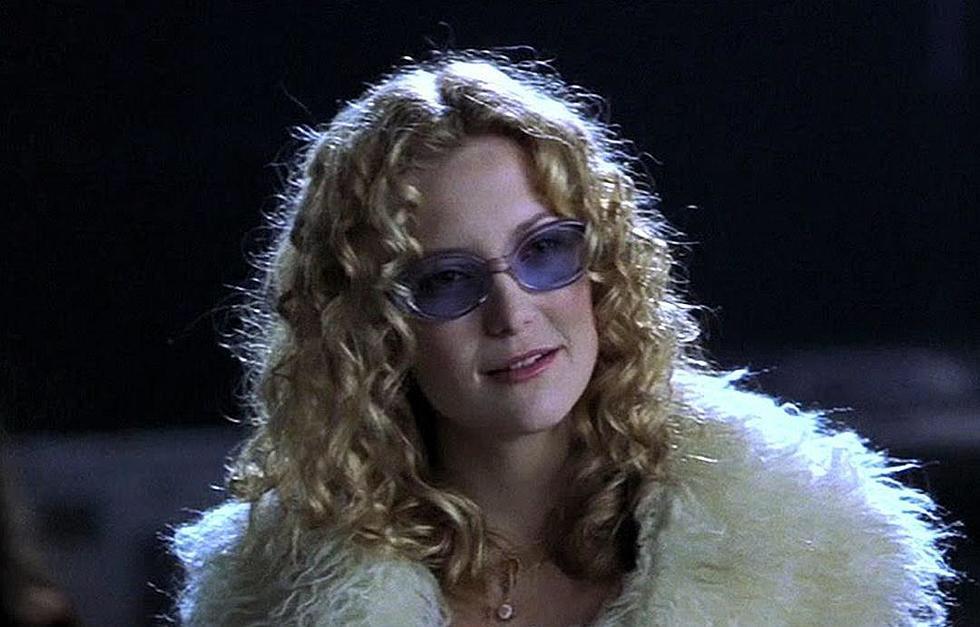 The film is filled with first class performances, most notably Kate Hudson's warm and compelling interpretation of Penny Lane. It is the painfully realistic, achingly humorous and ultimately heart-warming portrayal of the characters and their relationships that elevate this film to its status as one of the best feel-good films around. Accompanied by one of the greatest soundtracks of all time, featuring artists such as Simon & Garfunkel and Led Zeppelin, Almost Famous transports you to a time of adventure, hedonism and rawness, leaving you feeling wistful yet fulfilled.
Columbus (2017)
Kogonada's Columbus details the story of Jin, a renowned architecture scholar who falls suddenly ill during a speaking tour, leaving him stranded in Columbus, Indiana. Here, Jin strikes up a moving friendship with Casey, a young architecture aficionado. The film provides the perfect balance of serene cinematography and a sincerely emotional story, unlike many cinematographically successful films, which often lack narrative substance.
Similar to Before Sunrise (1995) and Lost in Translation (2003), Kogonada presents a dialogue-heavy, gentle, calming film about the passion between two strangers seemingly placed together by fate. A beautifully made, skilfully directed and simply charming film, Columbus hypnotises its viewer with its beauty and comforts them with its tenderness.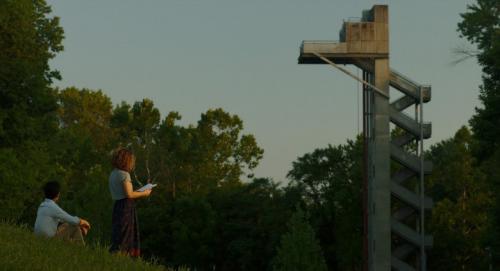 As we look towards a brighter, sunnier 2022, we hope that these films can tide you over until the end of January. And in doing so, that they ease just some of your blues with their wit, warmth and spirit.