Marriage Story is a heartbreaking tale of separation
Baumbach's newest feature is an intimate story about the complexities of love, writes Elisa Halkes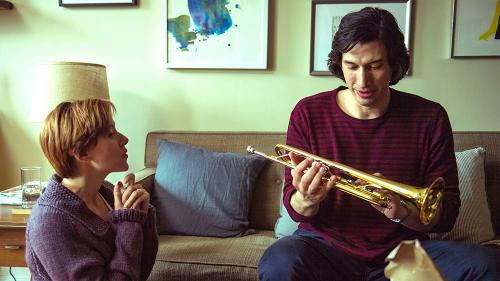 Noah Baumbach's Marriage Story is a poignant depiction of love gone wrong. Through simple, careful shots, and captivating performances, we come to understand the intricacies of a crumbling marriage: Nicole (Scarlett Johansson), and Charlie (Adam Driver), are a pair growing apart. As Nicole's bitterness for a relationship that has stifled her independence becomes ever more visible, and her acting career pulls her back towards her childhood home of Los Angeles and away from the pair's married life in New York, both partners are forced to reconsider how to navigate their new lives.
 "The presentation of the universality of love in all its shapes ensures we are not left behind"
At the heart of this story is consideration of what 'love' is. The film opens with a stream of what one half loves about the other, from small traits - "she's always inexplicably brewing a cup of tea that she doesn't drink", to bigger things: "he loves being a dad". Such an opening lays the groundwork for the intimate tone of this story, a film that often feels as though, as viewers, we are imposing upon a deeply personal narrative. Yet the presentation of the universality of love in all its shapes, be it between lovers, parent and child, or friends, ensures we are not left behind. Indeed, we come to see Henry, the couple's young child, inevitably affected by the ripples of divorce, as his family structure alters. We also come to know, and enjoy, the wider cast of characters in this couple's life: work colleagues, or Nicole's mother and sister.
Whilst nostalgic close ups and dated haircuts might tell us otherwise, this is a decidedly modern retelling of the trials of love. As Nicole and Charlie's marriage falls prey to the ugly world of divorce, we are taken through the multi layered challenges of separation. Laura Dern's performance as Nora, Nicole's powerful divorce lawyer, is a brilliant, humorous portrayal, that serves as a foil to Nicole's very much present emotional turmoil. Such a cautious balance between humour and sadness is struck throughout the film, giving it a delicacy that makes it an interesting watch.
"The film is filled with tender, understated moments of love"
Here we see a nuanced depiction of 21st century love: one inextricably linked to the bureaucratisation of our private lives. Through juxtaposing the warmth of intimate moments of family life with the cool world of the courtroom, Baumbach manages an impressive feat: an engaging tale of a love that has not been destroyed, yet has mutated. The film is filled with tender, understated moments of love: putting a child to bed, or, perhaps most impactful, a heart wrenching apology that comes after a descent into an ugly, cruel argument. Nicole's suggestion that "I think about being married to you, and that woman is a stranger to me" is crucial - this sense of change and development underlines a narrative that switches between recollections of the past, and the realities of the present.
The complexities of these characters are portrayed with depth, care and understanding by established actors Johansson and Driver: it therefore comes as no surprise that Marriage Story has been widely predicted great success in 2020's awards season. Rightly so - this is a well crafted film that provides an incredibly human insight into the events and consequences of separation.
Marriage Story is available on Netflix now.