In memoriam: Aimer la vie avec Michel Legrand
Devastated by the loss of the one of cinema's greatest composers, Lillian Crawford considers the meaning behind the career of Michel Legrand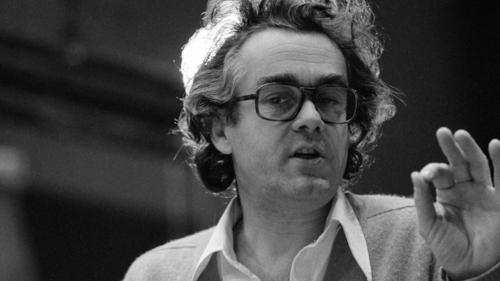 I am standing at a train station when I learn that Michel Legrand has died. Music fills my head, and the words: "Je ne pourrai jamais vivre sans toi, / Je ne pourrai pas, ne pars pas, j'en mourrai." The English version of this song, the melancholic motif of director Jacques Demy's heart-breaking musical, Les parapluies de Cherbourg, does not quite express the overwhelming pain undergone by the central couple. As my train pulls in, to take me away, my mind is set on Geneviève (Catherine Deneuve) reaching out from the platform to her lover, Guy (Nino Castelnuovo) as he departs for war. And so too to Celia Johnson swept away from Trevor Howard by the pangs of Rachmaninov in Brief Encounter, of Moira Shearer being crushed by a locomotive at the end of The Red Shoes. It is too much, and I steady myself in front of the tracks with my own jet-black umbrella.
Sitting at my desk punching these vague thoughts into my typewriter, I look up to see that it is snowing outside my window. Those same words, that same chilling melody flows in once more as I picture Guy and Geneviève meeting again in the wintery landscape of a petrol station, years later, time and life having moved on. At this climax, the hope for rekindling neatly extinguished, the score swells as loud as it dares until one is left quaking with tears. It is a fitting memory to visit upon the death of a man who wrote the most beautiful, perfect music to ever grace the silver screen. Legrand leaves us with a lifetime of bittersweet compositions to revisit and pass on to future generations. While we knew the curtain would one day have to fall on his life and career, our hearts are left in pieces nonetheless, just as they are at the thought that Geneviève will never be with Guy.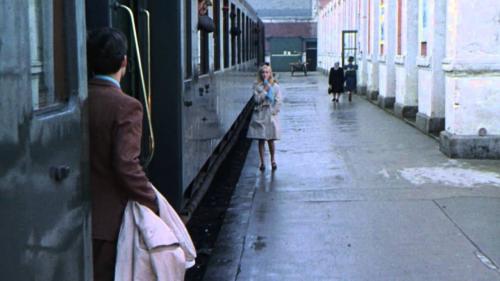 It would be false to dwell too much on the sorrowful airs of Legrand's oeuvre. He was, first and foremost, a master of jazz, the genre that best captures our joie de vivre. Les parapluies bursts to life in the garage where we meet Guy, celebrating the pure feeling of being in love. It is the same rhythm, or rather the promise of that feeling, that tingles in the wind on the transport bridge at the opening of Les demoiselles de Rochefort. Another musical collaboration with Demy, there is a somewhat happier ending this time round, albeit with plenty of exquisitely orchestrated missteps along the way. With all the twin-motivated antics of Shakespearean farce, it is a film that positively fizzes with romance, almost entirely thanks to Legrand's endless string of showstoppers. The following exchange comes around halfway through:
Solange (Françoise Dorléac): Voulez-vous du Mozart?
Delphine (Catherine Deneuve): Voulez-vous du Stravinsky?
Solange: Voulez-vous du Jean-Sébastien Bach?
Delphine: Ou du Bogoslovsky?
Solange: Louis Armstrong? Ellington? Count Basie, ou bien Hampton?
Delphine: Ou préférez-vous entendre du Michel Legrand?
It is a hilarious moment of self-reflexivity, placing Legrand confidently amongst the jazz standards. Indeed, while Western ears have tended to fall upon the American greats, we often overlook the French composer's non-cinematic works. Attending the Conservatoire de Paris from the age of eleven, at the same time that the magnificent Nadia Boulanger was there, Legrand went on to produce over a hundred albums, including Legrand Jazz in 1959. Equally excellent are his classical works, having in recent years embarked on a self-titled "final chapter" consisting of a plethora of concerti and the ballet Liliom, somewhat different from the haunting melody Solange composes in Les demoiselles. It is undoubtedly here that Legrand shone the brightest, combining his music with sumptuous visuals to produce truly holistic works of art. There is nothing pretentious about this lyrical joke.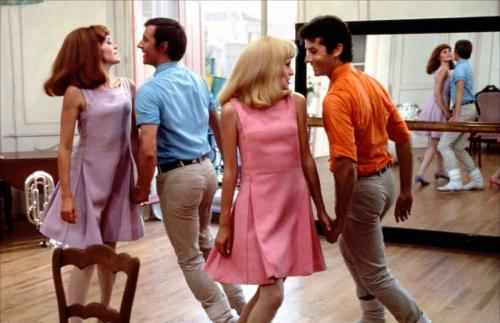 As the trucks ride out, the couples in tow, at the end of Les demoiselles, we exit the cinema satisfied. Like the finale of Les parapluies, the score rises to an almost unbearable level of emotion, although the tears are more jovial for the young girls. As I board my train and put in my earphones, it is their happiness that I select to listen to over Geneviève's tragic loss. My crying is then not only for the fact that Legrand has left us, but more a testament to the gift he gave me, and everyone else who has ever taken something from his music.
The composer himself said something similar of The Other Side of the Wind, the final film of Orson Welles which was released in 2018 after forty years of reconstruction work. Having scored Welles's documentary F for Fake in 1974, the director had requested that Legrand work on his new project, the one he never finished, and so it has proved to be amongst the last scores he wrote. Legrand said that he took it "as a gift from Orson, through the clouds", touching on this notion of legacy and continued enjoyment I have struggled to express so succinctly. It is this devotion that makes the film, and its soundtrack, the most remarkable artwork to emerge in recent memory.
The Other Side of the Wind stars the real film director John Huston as a veiled version of Welles, lugging on enormous black cigars and bearing an unmistakably miserable façade. His assistant, aptly portrayed by Peter Bogdanovich, who was instrumental in the film's completion, panders to his needs and acts as his spokesperson to the torrent of journalists scrounging for attention. Shot by a dozen different types of camera, Huston, and thus Welles, smirks through the chaos. It is, after all, a party, and we are here to have a good time. So too is Legrand, his music always effortlessly cool. It feels like a rejection, or rather a retraction, from his more recent classical inclinations back to the nostalgia of the French New Wave, of his salad days next to Demy, Agnès Varda, and Jean-Luc Godard. We are privileged to go on that journey with him, establishing the bizarre timeless feeling of a film that seems to have influenced every other picture ever made. Few composers could ask for a finer swansong.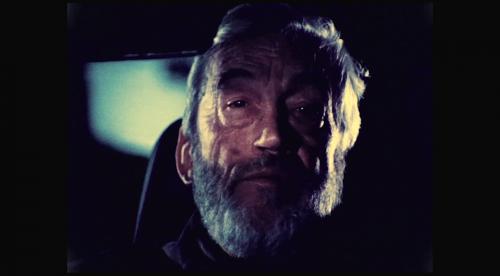 Reading through the obituaries and tributes, most attention seems to have been paid to Legrand's 1968 soundtrack to an American film, The Thomas Crown Affair. This is to be expected, a typical reflection on Western naiveté in response to 'foreign' culture. That's not to say that 'The Windmills of Your Mind' isn't a great song more than worthy of its Oscar – Dusty Springfield's rendering is particularly sublime. But it should not be held up in isolation, for it is a piece within a canon of thoughts and feelings that define Legrand's style. Consider the lyrics: "Why did summer go so quickly? / Was it something that I said? / Lovers walk along the shore / And leave their footprints in the sand." Now the English version of 'Je ne pourrai jamais' from Les parapluies: "If it takes forever, I will wait for you / For a thousand summers, I will wait for you / Till you're back beside me, till I'm holding you / Till I hear you sigh here in my arms." Legrand had a sensitivity, a sensibility which the rest of us can only try to appreciate. Something deeply sad glides underneath that glossy surface of jazz we know too well.
It is only through Legrand's music that we can hope to know him, as a human being as well as an artist. I weep as I listen to his music, and can only assume it is bred of some real experience – that which makes it relatable. He directed a semi-autobiographical film, Cinq jours en juin, in 1989 which might shed some light on his mysterious life, and we can only hope it will be restored in his memory. What we do know is that music brought him out of potential misery during childhood, finding solace in a piano after being left by his father, Raymond, to be raised by his mother, Marcelle. Probably more so in his own battles with love, his first two marriages having ended in divorce before he found comfort in actress Macha Méril. Assumptions are dangerous things, and like the enigmatic lyrics of his songs, these are questions best left unresolved.
"Like a circle in a spiral / Like a wheel within a wheel", I circumlocute without landing upon an answer, something meaningful to say on a true artist. For all the snow, wind, and trains that we must endure in the pursuit of value and love, nothing seems more apposite a soundtrack than the music of Michel Legrand. Perhaps then we should end with his own words, the 'Chanson de Maxence' from Les demoiselles: "Je pourrais vous parler de ses yeux, de ses mains / Je pourrais vous parler d'elle jusqu'à demain / Son amour, c'est ma vie mais à quoi bon rêver? / Je l'ai cherchée partout je ne l'ai pas trouvée."
Varsity is the independent newspaper for the University of Cambridge, established in its current form in 1947. In order to maintain our editorial independence, our newspaper and news website receives no funding from the University of Cambridge or its constituent Colleges.
We are therefore almost entirely reliant on advertising for funding, and during this unprecedented global crisis, we have a tough few weeks and months ahead.
In spite of this situation, we are going to look at inventive ways to look at serving our readership with digital content for the time being.
Therefore we are asking our readers, if they wish, to make a donation from as little as £1, to help with our running cost at least until we hopefully return to print on 2nd October 2020.
Many thanks, all of us here at Varsity would like to wish you, your friends, families and all of your loved ones a safe and healthy few months ahead.
Sponsored links
Partner links