Five rom-coms to stream while you procrastinate revision
Revision getting you down? Sophie Weinmann reminds us of the power of cheesy romance in lifting the exam-trodden spirit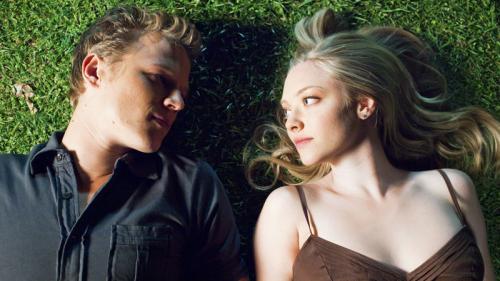 Entering into the final stretch of revision, every second seems to count and it's easy to fall into the habit of only taking breaks to eat or have a cup of tea with your friends while talking about how much work you have. Taking off 40 minutes to watch an episode of TV is considered a luxury – but an entire movie? Spending two hours on something absolutely unrelated to your degree that has no intellectual value may seem unthinkable with exams only a week away. But sometimes that's exactly what you need to give your mind a break – and what better way to do so than with the cheesiest, guilty-pleasure rom-coms you can find on Netflix and Amazon Prime?
Love, Rosie (Netflix)
In need of a good cathartic cry? The film adaption of Cecelia Ahern's bestseller Where Rainbows End is just the right pick! Following two childhood sweethearts, Alex and Rosie, who are torn apart by the circumstances around them, the movie tells a story of friendship, love and the importance of timing. Is it the most high-quality rom-com out there? No. But it will definitely make you forget the stress of revision for a bit – even if it's just to laugh at some of the cringier moments. And at a length of only 99 minutes, you can easily squeeze it into your evening!
Possibly the most unrealistic movie you can find, but so wistfully romantic that you can't help but salute its plot holes and clichés
He's Just Not That Into You (Amazon Prime)
Bradley Cooper, Scarlett Johansson, Jennifer Aniston and more – He's Just Not That Into You boasts a star-studded cast offering plenty of relatable characters. The 2009 film of interconnecting story arcs follows various characters as they try to navigate their love lives. Storylines include Kevin Connolly's Conor attempting to woo Anna (Scarlett Johansson), as well as Ben Affleck and Jennifer Aniston as a couple struggling to take the next step in their relationship. This light-hearted comedy is guaranteed to take your mind off exams, but may even provide some valuable educational insight to be deployed in your own relationships.
Monte Carlo (Netflix)
Starring Selena Gomez, Leighton Meester and Katie Cassidy, Monte Carlo will take you straight back to the early 2010s and allow you to wallow in a bit of nostalgia. It follows three recent high-school graduates vacationing in Paris who end up in Monte Carlo after one of the girls is mistaken for a British heiress. Possibly the most unrealistic and cheesy movie you can find on Netflix, but it's so wistfully romantic that you can't help but salute its abundance of plot holes and clichés.
Letters to Juliet (Amazon Prime)
The 2010 American film follows Sophie (Amanda Seyfried) on her pre-honeymoon to Verona, where she discovers an unanswered 'Letter to Juliet' from the 1950s. She embarks on an adventure with the letter's author who hopes to reconnect with her long-lost love Lorenzo. The absolutely stunning scenery provides a wonderful backdrop for a story about love, loss and hope. Dive into a beautiful new world, and leave the stress of revision behind.
The Edge of Seventeen (Amazon Prime)
Starring Hailee Steinfeld and Woody Harrelson, the American coming-of-age comedy-drama film tells the story of Nadine, a high school student whose day-to-day teenage problems are worsened when she finds out that her best friend has started dating her older brother. The film certainly isn't as light-hearted as some of the other ones on this list, but it may be just the thing if you'd like a melodramatic blast from your high-school past.
In an environment where we're all keen to let everybody else know our edgy sophistication, admitting to enjoying rom-coms will most certainly earn you a bit of side-eye. But sometimes you just need to completely turn off your mind and enjoy two hours of plot holes, over-the-top romance and actors that are on average 10 years older than their characters are supposed to be.