Review: Wonder what they were thinking
Baffled by this mess of a film, Lillian Crawford pays careful attention to the responses of the audience in order to determine who might actually get something out of seeing it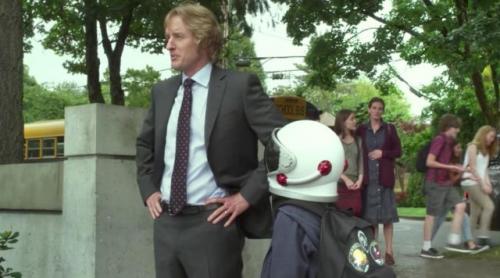 At the start of the preview screening of Wonder, a baby started to whimper. Once the film began, it cried, eventually growing into a blood-curdling howl that persisted throughout the remainder. And yet, despite the distraction, no one said a word, the parents presumably ignoring the tantrum in an effort to watch the film. There could not have been a more perfect mirror between screen and auditorium: both wild, attention-seeking displays that, despite at times becoming excruciating to those subjected to them, continued in their vulgarity and bluster without achieving anything. Even as the credits began to roll, conversation ensued with a stranger, "That was good, wasn't it?", "I thought it was bloody awful." "I was just being polite."
"It is possibly the most intolerant tale of tolerance ever made"
Politeness and etiquette seem to be on the agenda of director Stephen Chbosky, and screenwriter, Jack Thorne, which they pursued to self-defeating lengths. At the heart of the story is a boy named Auggie (which in itself cannot have aided the situation) who is afraid of being bullied, no thanks to his heavy facial disfiguration. However, this in itself appears to have been reduced to not offend audiences too severely, and all the prosthetics do is prevent Jacob Tremblay from giving a performance of the same calibre as that he gave in Room. He is undoubtedly one of the finest child actors working at present, and yet given the menagerie of inanimate and overly-animated co-stars he is thrust in the middle of, even his undoubted skills cannot save the production from inducing cringes.
Thorne is seemingly on a streak of massacring great children's literature, having penned the monstrosity that is the script for Harry Potter and the Cursed Child last year. Chbosky, on the other hand, had instilled a degree of hope, his last film being the cinematic adaptation of his own book, The Perks of Being a Wallflower. Everything that film had, its charming, nostalgic study of the in-between years being deftly touching and heartfelt, is therefore a perfect comparison to recognise all that Wonder is devoid of. While in the former one could delight in mixtapes and Rocky Horror screenings, attempts at pop culture references are made to incongruous and frankly insulting extremes in the latter, such as a swaggering Chewbacca, and a bully that dresses as Darth Sidious to mimic Auggie.
Trailer for WonderYOUTUBE
The 'message' apparently given by the genuinely disturbing bullying is one so obvious that it is alarming the filmmakers felt it needed to be told. An apparent 'twist' in the second act reveals that Auggie's bully is the product of his perfectly narcissistic parents (spoiler alert?), which is followed up by a group of characters previously unmet, some without a single line in the picture, becoming his friends and thus forcing the poor boy to collect a medal for his bravery at the climax. It is a chauvinistic display of white privilege (any minorities represented stick out like the tokenistic sore-thumbs of an afterthought), a round of applause and a pat on the back for just how accepting they all are. God bless America!
Along with the constant reinforcements of heteronormative behaviour casually slipped into the dialogue, it is possibly the most intolerant tale of tolerance ever made. This is hardly aided by its knotted, contrived narrative that uses title cards to introduce its character strands, some of which last a short scene before slipping back into the overarching plot without indication. Owen Wilson gave a more compassionate performance in Marley & Me, and he only asserts his presence here once another dog dies, apparently a beloved family member who pops up out of the blue. His onscreen wife, Julia Roberts, mopes alongside him, neither of them providing the comic relief they give themselves credit for.
Indeed, while the film failed to win a single laugh from the adults in the audience, perhaps some of the children found it amusing, and there might have been something for them to salvage. Leaving the screening, a mother asked a young girl what she thought. "It was stupid," she replied, to which the woman asked, "But it was funny, wasn't it?" "No. It was just stupid." Alack, they do not miss a trick