Review: The sweet serendipity of Dawson City: Frozen Time
Rijk Eric Mollema finds much to be admired in the weaving together of documentary and silent film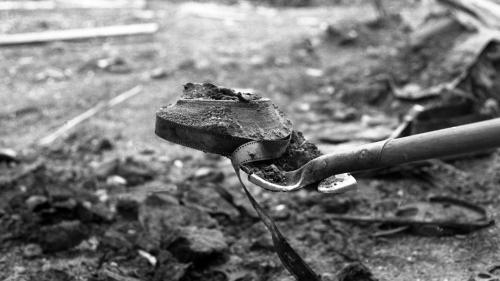 Dawson City, found along the Yukon River in Northwestern Canada, has twice proven to be fertile ground for striking gold. The first instance occurred between 1896 and 1899 in what came to be known as the Klondike Gold Rush. 100,000 prospectors from around the world would attempt to brave the Canadian wild in search of fortune and fame – and many would perish along the way.
"The tone of the film is simultaneously timeless and momentary"
The second, and far less deadly, instance occurred in 1978 with the rediscovery of hundreds of films buried within the Yukon permafrost, thought to have been lost forever. These films, sent to Dawson City in the 1910s and 1920s, now partly restored, are offered along with the story of Dawson City itself, in director Bill Morrison's most recent cinematic triumph, Dawson City: Frozen Time.
The lost films include an array of popular silent films from Hollywood and elsewhere, newsreels from the front line of the First World War and beyond, footage of the early gold rush pioneers, and even a rare reel of the infamous 1919 Baseball World Series. Morrison does not, however, simply present the footage as a montage to the audience. Instead, he is able to weave together the stories of countless frontier individuals into a singular and captivating narrative. Morrison's proven expertise within the genre, with other notable features such as Decasia (2002), is on full display with the nuanced and stylistic storytelling evident throughout the film.
Trailer for Dawson City: Frozen TimeYOUTUBE
The score by Alex Somers is equally mesmerising. Dialogue is almost completely absent from the film, and as such it depends heavily on the musical narrative created by Somers through his expressive, tender, and atmospheric score. The tone of the film is simultaneously timeless and momentary.
Through the imagery of the found footage the audience is able to glimpse into a world that is somewhat familiar but ultimately unreachable. It is noted in the film that tons of silent film reels were dumped into the Yukon River in the 1920s as 'talkies' began to dominate the local cinemas. Consequently, the discovery of these films can only be described as an act of sweet serendipity.
Morrison's ingenuity is able to completely capture the audience over the timespan of two hours without descending into cliché, mimicry, or stagnation. The result is a thoughtful insight into the fragility of the frontier life, and the timelessness of our shared human story. After all, any film that can discover a commonality between Charlie Chaplin, the 1919 World Series, Frederick Trump (Grandfather of Donald Trump), and William Desmond Taylor must be worthwhile