Review: Dramatic liaisons with 'My Cousin Rachel'
Caught in a web of lies, deception, and mystery, Sara Popa makes keen comparisons between this intriguing film and its classic source material.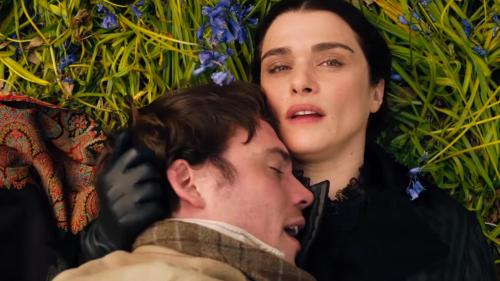 Unveiling the dream-like panorama of verdant cliffs and bluebell forests, Roger Michell manages to reveal the dark intensity of Daphne du Maurier's romantic drama, as the film paints in image what the 1951 novel illustrates in word. Stirring together tenderness with poison, and male vulnerability with "idiosyncratic opinions on women", the film takes on the maddening sentimental confusion and grating power struggle of its literary predecessor. The effect is painfully paradoxical, as viewers witness the ascent from hatred to love, and the murderous descent of love into chaos.
"The dissonance creates a passionate downward spiral in the film, as the audience keeps trying to make sense of Rachel's true character."
In a perfect representation of the wet-nosed puppy, Sam Claflin, with star-and-water eyes, lives up to the endearing naiveté and innocence of Maurier's Philip Ashley as he unwillingly and unwittingly falls in love with the secretive and undecipherable Rachel, the widow of his cousin. Unlike the novel, however, where her presence is almost immediate, working anti-chronologically from her fatal end, Michell delays the apparition of his anti-heroine, allowing the ominous undertones of her unseen character reach a crescendo, in harmony with the melancholic chime of foreboding piano keys. When we see Rachel behind the door of her little blue boudoir, the camera focuses hazily on the vulnerable shaking hands, and a startled, doe-like expression, transporting her miles away from her life in Florence, as well as Ambrose's description of her as "Rachel, my torment" – a murderess, the cause of her dead husband's ruin.
I feel, however, that a great sense of discomfort both with the film and novel alike lies in their often deeply unsettling portrayal of women, and the polar extremities inherent to limited perceptions of femininity: charming, kind, ruinous and deadly all at once, Rachel is both a mother and a witch, interchangeably – her healing cups of tea are wholesome one moment, slowly poisonous the next. Fiery clashes arise between the masculine voice of Philip, tormented by love, jealousy and uncertainty, and the voice of Rachel, that claims she is merely a woman who wishes to make her way in the world. The dissonance creates a passionate downward spiral in the film, as the audience keeps trying to make sense of Rachel's true character, her relationship with Philip, her innocence, and her guilt. Our vision blurred and unclear as the camera unsteadily zooms in through darkness and candlelight, settling on the sometimes sweet, sometimes sinister, dark gaze of Rachel's eyes.
Brilliantly intermingling innocent vulnerability with a fierceness and unpredictability, Rachel Weisz plays her complex role with as much ease and grace as the putting on of her gloves, as we witness the increasingly perplexing notions of 'masculinity' and 'femininity' tip-toe around each other in a dangerous 'danse macabre'.
Yet even when Rachel abandons the masses of black taffeta and unveils her face, the 'did she?' and 'didn't she?' are never resolved. Rachel is a riddle, even in her death, more isolated and ambiguous in film than in novel: unlike du Maurier, who lets Rachel die in Philip's arms, her last word being Ambrose's name, she is found dead and alone, fallen from those picturesque verdant cliffs. Philip's confusion continues to haunt him, and once the credits begin to roll, we are haunted by that same perplexed voice.
Given the gorgeous cinematography and the sensitive, nuanced acting in the pairing of Weisz and Claflin, it is perhaps easier to forgive the old 'murder mystery' clichés of ominous, repetitive piano music and that one (unfortunately) immortal line: "I have been expecting you." The motion picture adaptation of My Cousin Rachel is perhaps a more romanticised version of the novel, but its discourse on the problems of gender, love and fear is as bewildering and darkly hypnotic as the original