East West Fail? The troubled return of the Varsity Rail
Minding the gap between statistics and reality, Naima Clarvis speaks to Cambridge Approaches to map out the case for and against East West Rail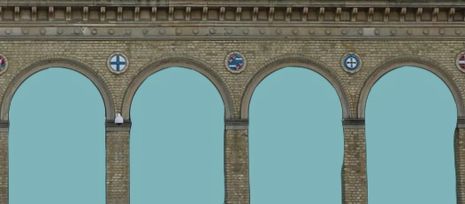 The glorious return of The Varsity Line is upon us. The Varsity Line? Pray let it not be another niche sport to earn a blue in, I hear you cry. Well fear not, this new railway project under the name of East West Rail is a planned revival of connectivity, not varsity competition, between the university cities of Oxford and Cambridge. It has been advertised as 'critical' and 'transformation', but EWR certainly don't show a flair for detail: they can't even outline a business case for the project. Supposedly, the railway is crucial for the country's economy, will provide essential opportunities for young professionals and is a cornerstone for 'creating a sustainable future'. So why does no one want it?
"EWR do claim the support of 71% of local residents, but neglect to mention that those surveyed all lived within 800m of proposed stations"
Dr William Harrold, retired Engineer and co-founder of the anti-EWR campaign group Cambridge Approaches, provided me with more than a few compelling reasons. We initially touched upon East-West Rail's healthy dose of 'optimism bias' in their proposed economic benefits. They currently estimate the project will cost £7.85bn to construct, and £150mil/ year to operate. Although less hefty than the £20bn construction cost for the Elizabeth line, the issue arises in the number of people it would benefit: the Elizabeth line carries half a million a day; EWR would assist just 2090 daily commuters. The optimism? Firstly, their model includes all commuters, those using the rail as well as other modes of transport. Secondly, they include people who don't yet live in the surrounding areas – these numbers are reliant on an entirely separate new housing project. Cambridge Approaches estimate there to be more like 470 commuters. EWR do claim the support of 71% of local residents, but neglect to mention that those surveyed all lived within 800m of proposed stations. For a gamble with such an eye-watering cost, one might feel justified in expecting accurate statistics.
But perhaps it would still be worth it. Neil Sachdev, the Chair of EWR predicted that the 'railway alongside the work that everyone else…is going to do will create £110bn GVA (gross value added) in the region'. Alarmed by the phrase 'alongside the work [of] everyone else', William had a closer inspection of the monetary benefits that commuters specifically using the rail would bring. The average Cambridge job brings roughly £50,000 GVA to the economy. Multiply that by 2,090 (or 470 depending on your levels of leniency) and you're closer to £0.1bn a year, with nearly £4mil/ commuter initially spent to enable this. As William put it 'I'm sure [those workers] would rather have that in an envelope through the door', minus the £300 that every UK taxpayer will be contributing. EWR seem to be inflating their numbers by adding the GVA of the separate housing project, as well as the hypothetical scientific breakthroughs that would arise. Despite the 'support of 50 companies' touted by EWR, it seems none of them are quite supportive enough to actually fund the project. The famed 'Triple Helix' leaders, Astra Zeneca, Oxford's Jenner Institute, and the government managed to collaborate quite happily back in 2020, working between three cities on the COVID vaccine. You might say it went well – and without the help of an £8bn transport system.
Financially then, EWR's detractors do not see it as a worthy project. Environmentally, it's disappointingly worse. It's true that the railway would get freight-lorries off the road: Network Rail have said it will take up to 50 freight trains on EWR to sufficiently relieve other overloaded routes. East West Rail have compromised at 4. Not great for freight. As touched upon, EWR are rather reliant on the accompanying, although separate, plan to build houses for 213,000 people. The combined CO2 emissions of housing, transport and construction, at 10 mil. tonnes, are creeping into competition with what was the UK's largest coal-fired power station. The proposed route will also cut through 23 protected wildlife sites, demolish 60 homes, seriously threaten Cambridge's already scarce water supply and destroy some of the best farmland in the UK. Considering the rising urgency of food security due to climate change, many would not view destroying some of our most fruitful land the wisest move.
"Unless you're looking through a pair of hot-pink tinted spectacles, it's hard to see the case for this project"
In light of all this, who on earth could be driving forward such a project? There seem to be two forces behind the project, said William. The government's desire to develop the life sciences would be satisfied by increasing connectivity between 'Triple-helix sites'. These are places where government, academia and the private sector collaborate, such as Addenbrooke's, The Jenner Institute, The Cambridge Biomedical Campus. Is this rail really the way to level up these sites? Addenbrooke's themselves are struggling under a £100 mil maintenance backlog, and issues with water infrastructure (which would be made worse by the railway) are delaying the plans for their newest Cancer hospital. Anyone that's been to Addenbrookes can attest to William's point that 'staff are so overworked that collaboration with private sectors is already a diminishing priority'. It's not hard to see why some would suggest the £7.85bn may be put to better use in funding our countries' collapsing public healthcare service. 
The biggest force, however, comes from the fact that EWR seems inextricably linked to the housing project for 213,000. Greater Cambridge's head of planning, Stephen Kelly, predicts that only 66,000 jobs are needed for sustainable growth, all already provided for by council plans. This new housing development, then, risks overwhelming a system that is already functioning well enough. And in the face of the one million empty houses up North, as well as the recent cancellation of the HS2 – Manchester line, it seems yet another slap in the face for the North. Calculations by The Financial Times show the GDP per capita of the UK excluding London is equivalent to that of the poorest US State, Mississippi. Might it be time to shift our focus away from the South, levelling out the country instead of 'levelling up'? 
Unless you're looking through a pair of hot-pink tinted spectacles, it does seem hard to see the case for this project. William notes that funding that will no doubt exceed £7.75bn, money that could be put to developing light railway routes, busways, electrical cars. It could provide the desperately- needed boost to our country's public services. Although it might seem an issue far away from our student-bubble, do we want to be seen supporting yet another archetypal infrastructure project that hyper-fixates on the south, destroys our environment, and spends more money where it's not needed? In its early days, with intentions of economic growth, even an electric rail line, the project may have been somewhat promising. But as more protests and issues arise, an investigation by the National Audit Office has been put in motion. William's insistence that it's 'completely pants' may soon be officially verified.
If you're keen to show your support for Cambridge Approaches or to closely study some of the statistical fallacies, check out Cambridge Approaches Website.
Varsity is the independent newspaper for the University of Cambridge, established in its current form in 1947. In order to maintain our editorial independence, our print newspaper and news website receives no funding from the University of Cambridge or its constituent Colleges.
We are therefore almost entirely reliant on advertising for funding and we expect to have a tough few months and years ahead.
In spite of this situation, we are going to look at inventive ways to look at serving our readership with digital content and of course in print too!
Therefore we are asking our readers, if they wish, to make a donation from as little as £1, to help with our running costs. Many thanks, we hope you can help!
Sponsored Links
Partner Links