Double lives and difficult questions while studying abroad
Eva Schalbroeck reflects on the duality of her Cambridge experience and the sensation of being trapped between the two worlds of 'home' and 'abroad'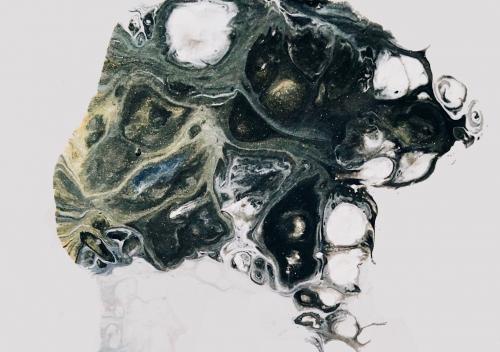 I vividly remember Skyping the "home front" four years ago with good news from my room in Newnham: I had just gotten the green light for a PhD at Cambridge after my MPhil here. I would not take up my offer in Leuven in my home country Belgium. My dad was happy, my mother upset. "You're not coming home then.", she stated, rather than enquired. It suddenly dawned upon her that her "lost daughter" would not duly return home, find a normal job and a sweet guy. I stood my ground and jumped into the challenge with both feet. Little did I know how four more years studying abroad would truly transform my self-image, relationship with friends and family and future.
I have experienced the sensation that inhabiting the liminal space between two worlds is intensely rewarding
Staying meant further developing the "new Eva" who had burst onto the scene when I first set foot in Cambridge. On a steady diet of discussion with fellow historians and Newnhamites and adventures, such as theatre and writing, my creative and argumentative side got free reign. I did research in the Vatican Archives and tried new things "old Eva" never would have dared. Moving abroad coincided with living on my own for the first time, replacing the weekly commute home typical to Belgian student life. I enjoyed having the freedom to do whatever I want without having to explain myself or family unexpectedly checking in. I never had a strong sense of Belgian identity and been to the UK before, so I did not miss my home country or suffer from culture shock. After a while, I even began to think in English rather than my mother tongue. I only gave away my Belgian roots when I swore in Dutch or French…
Initially, I was not too concerned about those I left behind. Home is just three train rides and a message away. I saw myself effortlessly juggling old and new friends and family, slipping from one world into the other. Reality quickly caught up with me. Staying in contact with people scattered around the globe requires time and commitment. I struggled with conveying my enthusiasm for a place unknown to most friends and family and punctured clichés about feasting in Harry Potter-like halls. Among some, I sensed a jealously that I had made it from little Belgium to the high and mighty Cambridge. Long distance is not why relationships go wrong, but I have experienced that love unravels rapidly if it is not stitched up tightly. I have also painfully learnt that for some long distance is a reason to nip something in the bud.
Missing family, friends and above all my cat (in the latter's case, the feeling was sadly not mutual) struck hard upon realising that I could not just go home for the weekend. Missing is often accompanied by its twin, guilt. I felt like a bad sister, friend and daughter for not being around for important moments.
After a few years in Cambridge, I did not have a new life built upon an old one, but two separate ones. Some days felt like having the best of two worlds. On other days, I feared I missed out on both, forever suspended between them. I have to vote in a country I have not lived in for five years and have no say in the one kicking me out. Most painful was the remark from people back home that I was losing "my old self".
It is only now towards the end of my PhD that I am striking a better balance between my two worlds and lives. I Skype family on a set day and I make a conscious effort to send postcards to grandparents who might slip away when I'm looking elsewhere. I switch my brain into Dutch and (temporarily) tone down my argumentative side when the Eurostar arrives in Brussels. I even find myself looking more fondly upon "little Belgium", especially in comparison to the prize worthy political drama that Brexit Britain has become. To cure all my ills, I ensure I take enough chocolate with me when I board the Eurostar again, ready to go into Cambridge mode again.
During a recent trip home, everyone asked me "When are you coming back home for good?" Apparently, friends and family are expecting me back on their doorstep as soon as I walk out of that infamous red door. My dad will be proud, my mum glad to have her "chick" if not back in the nest at least closer to it. The past months, I have been internally grappling with this apparently simple question. Contrary to my expectations, I am not flooded by relief that the end of this soul-stretching straddle is near. It has been replaced with the desire to stay abroad; a predictable by-product of my five-year stay in Cambridge.
Yet, I can't help but wonder if this is a guilty temptation in which I should not indulge. I feel greedy for seemingly willingly sacrificing more quality time at home to chase my ambitions abroad. On a basic and human level, I am fearful of disappointing friends and family. Yet, during the past five years, I've come to believe that inhabiting the liminal space between two worlds is intensely rewarding. At this point in my life, I am not ready to give that up just yet. I hope I can muster the courage to stand my ground again and make my own decision. It might just be the most important thing Cambridge has taught me.