The Battle for Cambridge is a battle for access
This week, columnist Daniella Adeluwoye illustrates the distance between her working class background and Cambridge elitism through a Harry Potter analogy between the muggle and wizarding world.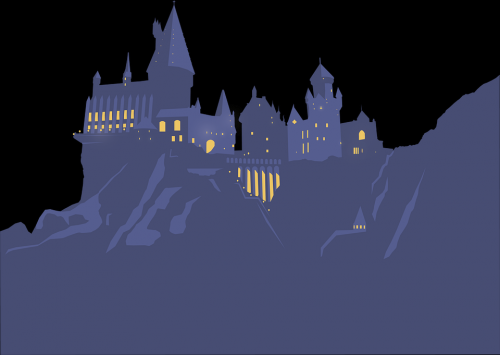 Much to my disappointment, my acceptance letter from Cambridge was not delivered by a tawny owl. Instead, it popped up in my emails on a January afternoon. Opening the email, my hands trembling, I saw my college's coat of arms: a griffin (and a leopard). I had basically been accepted into Gryffindor! But like Harry – for the closest thing that I could compare Cambridge to was Hogwarts  – a sense of confusion welled up inside of me. Surely there had been a mistake; why would they let a muggle like me in? Yet here it was, an offer, addressed so plainly that there could be no mistake.
Though I have been admitted to the secret society of Cambridge, I don't feel ever able to integrate into this wizarding society because of my financial position
But once inside Ryder & Amies, I quickly forgot about my worries of not fitting in. Whilst trying on my academic gown, I realised it was probably the closest I would get to living out my secret dream of trying out wands at Ollivanders. Surrounded by a sea of robed peers looking at the High Table, listening attentively to speeches at our first Formal dinner, I half expected an announcement about our new Defence Against the Dark Arts teacher.
However, it soon dawned on me that unlike Harry, I did not have access to an overflowing Gringotts account to alleviate my financial pressures.
One of the charms of the wizarding world is the little talk of finances during term. Some of my favourite scenes are set in Hogwarts' Great Hall, with thousands of candles floating in mid-air and a bewitched ceiling which resembles the starry night sky, admirably paralleling many of Cambridge's own halls. But unlike Harry, Hermione and Ron, who freely take in the majestic Great Hall, galleons just won't pay for these expensive formals. The fantasy world of Hogwarts is just that, a fantasy. Cambridge is not a fantasy – it is my present reality, one that requires a great amount of finances that I and my family do not have.
Perhaps naively, I thought that an offer to a muggle like me meant that I was now playing on an equal field with the old-money Draco Malfoys of the world, those for whom there is little surprise of an acceptance to Cambridge. I thought I was selected by meritocracy, chosen from the ordinary ranks of life and ushered into lecture halls with the brightest minds of tomorrow and the most renowned academics of the world. I thought my being sorted – admittedly not by the Sorting Hat, but to one of Cambridge's 31 colleges – secured my place in this society.
The reality is that the conversation on access is broken. It is repetitive. It is archaic.
Goodbye purebloods – Etonians, Harrovians and Westminsters, and hello muggles – us ethnic minorities and state-school educated students, it seemed. But no sooner had students like me on Results Day announced that they had secured their Cambridge offers on Twitter, was the university greeted by applause for its increased diversity. Sure, the gradual increase of students from minority backgrounds suggests egalitarian progress in the hallowed halls of Cambridge, but the conversation shouldn't stop there.
The conversation shouldn't stop at admittance because I am not a statistic. So please humanise those ticks on diversity checklists. Black students at Cambridge are less likely to acquire first class degrees and are more likely to face mental health issues, likely because of a strong sense of cultural alienation from this institution. As hard as our battle to even access Cambridge is, our difficulties are only exacerbated by the need to make it through the three years of our degree. For as long as tradition is prized as the centre of Cambridge, the institution will remain a remnant of a socially exclusive age, a society full of pure-blood Slytherins and entitled Death Eaters.
I had thought that Harry and Hermione's relatively smooth and successful transition from the muggle world to the wizarding world meant that it would be easy for me to move from my 'normal life' to Cambridge. Unfortunately, I realised shortly after fresher's week that the wizarding world is a fantasy and that the romanticising of Cambridge's tradition was in fact, hugely alienating. It is this sense of alienation that is further exacerbated by a sense of imposter syndrome – a voice in the back of our heads, albeit not Professor Quirrell's, reminding us working class, minority students that we really don't deserve to be here.
Unlike Harry, I did not have access to an overflowing Gringotts account to alleviate my financial pressures.
Many individuals are oblivious about just how far-removed Cambridge is from the muggle reality and are therefore unable to understand the need of pushing the conversation on access. I doubt I would be at Cambridge without the help of outreach work, but that outreach work did not make me feel any less overwhelmed and lost upon arrival. Whilst FLY, the BME Campaign and ACS help students like me make sense of this institution, they do not alleviate my financial worries over the next three years. The new CUSU Class Act might help with this, but it is far too early to tell. For though I have been admitted to the secret society of Cambridge, in many ways, I don't feel ever able to integrate into this peculiar wizarding society particularly because of my financial position.
The arcane traditions of Cambridge demand that, in order to fit in, one has to conform to its culture of wealth. Balls are not exclusive to Cambridge, but it is singular in its assumption that all students can afford it. A similar comment was recently made about Varsity Ski trip. This pressure to fit in found me applying to work long and tiring hours at the Fitzwilliam Winter Ball just so I could enjoy half of it for free. I didn't want to be the only friend missing from the photos on Facebook!
Cambridge is not a fantasy – it is my present reality, one that requires finances that I do not have.
What is saddening is that the exclusivity surrounding the nature of Cambridge's tradition is very much encouraged by its own students. I was delighted to hear upon arrival that the Weasley Twins would speak at the Union, immediately marking myself as 'interested' on Facebook. But I didn't realise that attending the talk also came with a hefty price tag. For students like me who are on the Full Cambridge Bursary, the Union happily advertised that the membership was only £99. Pardon, only? What frustrates me is that this creates a preservation of knowledge by employing financial barriers to access renowned speakers. As someone who cannot afford to throw money at the Union, it only reinforces the power differential prevalent within the university.
The Battle for Cambridge – er, excuse the never-ending Potter references – is a battle for access. The reality is that the conversation on access is broken. It is repetitive. It is archaic.
While the existing access work is laudable and the societies I attend and friends I meet there keep me sane, I am beginning to see past Cambridge's internationally recognisable brand- enchantment that hypnotised me into believing that we are all on an equal playing field. I'm sorry to disappoint, but Cambridge's idiosyncrasies are still very alienating. Insofar as the university continues to actively ignore problems perpetuated by elitist pure-blood attitudes, it will remain complicit in making it harder for muggle-borns like myself, students from disadvantaged socio-economic backgrounds, to thrive within the institution.