Love in the age of Crushbridge
Crushbridge might be a perennial favourite among Cambridge, but how many of us are finding love?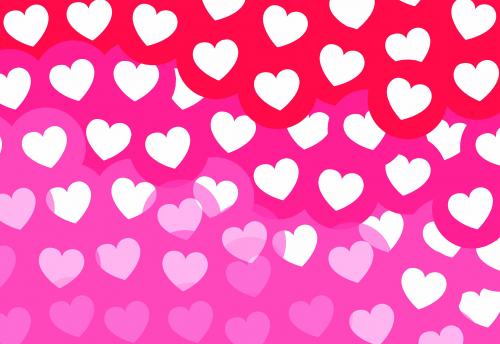 Since bursting onto the scene in early 2016, Crushbridge has filled Facebook feeds and fuelled daydreams aplenty. The page's mission statement is: "Making Cambridge less awkward, one declaration of love at a time." But with the sheer number of tags below each post, many being jokes but some sweetly hopeful, we are left to ask – is Crushbridge really helping us find love?
Varsity's quest to find star-crossed lovers united by Crushbridge was less than fruitful. This was in no doubt influenced by what I'm lacking in investigative abilities, but can also be attributed in no small part to the conclusion that very few real-life Cambridge couples meet on Crushbridge. The admins themselves struggled to find couples in their own search, gleaning little beyond a couple whose Crushbridge romance was all too short-lived.
The unlikelihood of a Crushbridge author and subject really hitting it off can stem from the fact that dedicating one to a stranger gives you little chance to gauge in advance how they are likely to respond to unsolicited compliments. Painfully wholesome Crushbridges sent out to people who know each other well already – like the now infamous AI "Take me back" – aren't providing romantic introductions.
Does Crushbridge's less than stellar matchmaking record make it useless?
I spoke to one Maths student who told me that she became aware of a Crushbridge intended for them when a friend mentioned that it "specified the location we generally sit in during lectures." Generic Crushbridges are dangerous in that the subject might never realise it is aimed at them. After all, "hot girl in the BGM library," posted on the 13th of April, might never be identified by her Facebook prince.
Our mathmo did not pay much attention to the post, until the author messaged her and they agreed to meet for coffee. She admitted that "it felt exciting to be admired," although there were no romantic feelings on her part, and she found it "slightly awkward when I arrived at the intended pre-date meeting place since I had no idea what the Crushbridge-writer looked like (stalking his Facebook had failed to provide satisfactory up-to-date photographs)." While they "chatted happily for an hour or so," she found that "it was a strange way to meet someone, given the unbalanced weight of expectations, so I ended up inventing a tutor meeting so as to slip away in the least awkward way possible."
Crushbridge is undeniably fun, both to read and to write for, even if it just lets us flirt
Reflecting on her brief experience dating through Crushbridge, she told me that she now feels that they would only use Crushbridge "as an outlet" for things she might not feel comfortable sharing publicly, and "not as a way to reach someone I genuinely plan to attempt to date."
Speaking to another student, she said she "knew for certain" that she was "the girl with the enchanting voice walking down Sidgwick Avenue," having been the only person in that particular location at that a particular time. However, in an unfortunate twist of fate, she was never able to make contact with the author, as "a few other people got tagged and I think the person who wrote it got confused, and wasn't sure which of us it was."
Still, does Crushbridge's less than stellar matchmaking record make it useless? Of course not. Crushbridge is undeniably fun, both to read and to write for, even if it just lets us flirt with the idea of something we might never pursue.
Some even manage to make friends via Crushbridge. The student I spoke to most happy with his Crushbridge experience said that a Crushbridge containing his initials first caught his eye in November. He guessed it referred to his college through "If the power of Christ compels you to, then… coffee?" He was then tagged in the comments by the author,  someone they had met recently, perhaps removing some of the mystery involved. In a reply Crushbridge, the author complained "that I was being too obvious and bemoaning the poor quality of my post's poetry."
This exchange continued on a fittingly pleasant track: "Three months and a few pub meets later, we're close friends. Not lovers, for sure, but it was a pleasant surprise and a suitably 'happy ending'."
The original subject of the Crushbridge then remarked to Varsity that "it's a strange form of entertainment, in a way. The ambiguity of the messages is often calculated to apply to as many people as possible, which makes direct identification very difficult.  But, then again, as Wilde said: "The very essence of romance is uncertainty!"
They have not used Crushbridge since. "I've not got anybody to write about!"