Switchboard Episode 3: 'Facing Conflict'
From student-soldiers to a paratrooper-porter, this week's interviewees know what combat really means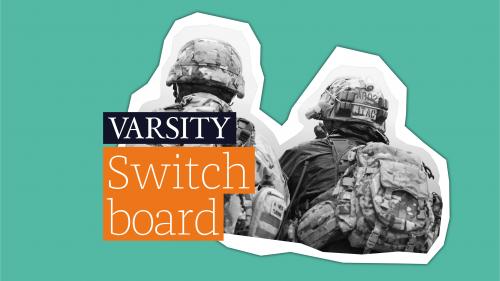 What is Switchboard?
Switchboard is our flagship radio show on CamFM. Every Sunday, from 12:30pm to 1:00pm, we speak to people in Cambridge whose insightful stories and heartfelt tales might otherwise remain unheard.
In Episode 3 (11th Feb) we heard from a porter who spent 13 years as a paratrooper in the British Army, four international students who have served in their countries' armies, and a daring student who is defying his father by boxing for the University.
If you missed last Sunday's show, you can listen back to it as a podcast here: 
http://www.camfm.co.uk/player/29837
Nigel joined the British Army straight from school. Searching for a greater challenge after ten years in a tank regiment, he served for 13 years as a paratrooper, being deployed to 11 countries and jumping from a plane over 60 times. Now settled down in Cambridge with a mortgage, and working as a porter at Queens' College, how does he reflect on his experience in one of the British Army's most elite units?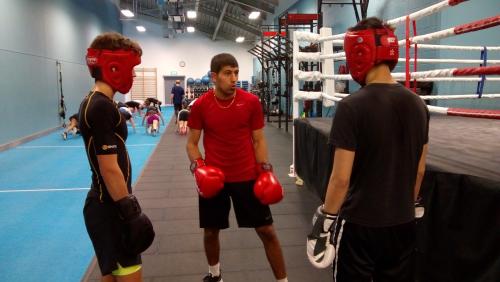 Live in the studio this week we are joined by four international students, who all did military service before coming to Cambridge. Some felt their time in the army was a meaningless burden, others voluntarily signed themselves up and really enjoyed it. Andreas was an officer in the Cypriot army, Kimron served in the Israeli army, Jonathan for the Singaporean army and Linnea trained as an interpreter for the Swedish army.
Finally, we pay a visit to the University Sports Centre where the Blues Boxing Squad is gearing up to face Oxford next month. James, one of the team's young stars, James, tells us why he gave up classical music to box at such a high level, and coach Kev ponders what it takes to step into the ring.
If you have a story that you think Cambridge needs to hear, email us at switchboard@varsity.co.uk, or find us on Facebook here. You can also tune in to all past episodes on SoundCloud.