Switchboard Episode 2: 'Living with Languages'
Languages loom large in the lives of our four interviewees on the show this week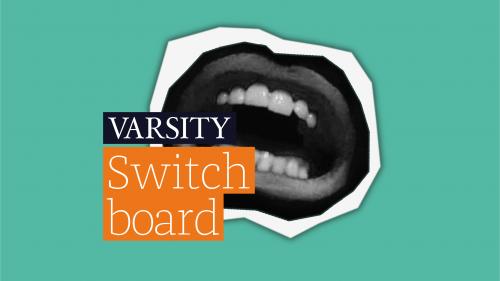 What is Switchboard?
Switchboard is our flagship radio show on CamFM. Every Sunday, from 12:30pm to 1:00pm, we speak to people in Cambridge whose insightful stories and heartfelt tales might otherwise remain unheard.
Our second episode (4th Feb) was called 'Living with Languages' and includes stories from a young Welsh poet, two gifted polyglots, and a group of students who are learning to speak Latin.
If you missed last Sunday's show, you can listen back to it as a podcast here:
Dr Jana Howlett teaches History and Modern Languages at Jesus College. Born in Prague to an English-Swiss mother and a Polish-Czech father, she moved to China aged 12 where she made Spanish-speaking friends at a Russian school. As a child she did not realise her language skills were a gift, but how does she reflect on it now?
In our second story, we find out what it is like to be a polyglot. Oscar is a Linguistics student who is conversational in over 10 languages. He tells us what it takes to maintain his skills and takes us back to his school days, when he first realised languages came easily to him.
Why are thirty people a week learning how to speak a dead language? We join a class of teachers and pupils at the Latin Reading Group to find out what is motivating the Cantabrigian Renaissance.
For our final story of the week, we meet Gywnfor, a second-year student who, as the Bard of Eisteddfod, holds one of the most prestigious positions in Welsh poetry. He tells us about his relationship with the Welsh language and reads us his poem 'Catalonia'.
If you have a story that you think Cambridge needs to hear, email us at switchboard@varsity.co.uk, or find us on Facebook here.