Shots, stress, and suspicious supervisors
Binge culture taints Cambridge's academic and alcoholic culture to a dangerous extent, writes Amy Borrett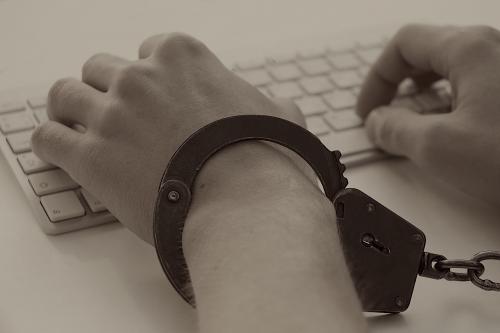 Cambridge culture conflates two distinct forms of addiction: alcoholism and workaholism. The normalisation of these practices throughout the student body leaves many vulnerable to obsessive behavioural patterns. When left unchallenged this can have devastating consequences for those that are affected, fresh-eyed first years or hardened finalists alike.
I am sure that I am one of many that are hoping that the New Year will bring about a new them. If only we could actually be enthused by the idea of a 9am or exercise a slightly better sense of judgement on a Sunday night, then all would be well, but as we have all already come to realise, this is not to be the case. Instead our lives at Cambridge will be characterised by obsessive work habits interrupted infrequently by periods of binge drinking.
"Almost-constant drinking does not seem as foreign as it should"
But while many of us will have suffered at the hands of addictive work habits and a poor relationship with alcohol at some point during our time here, unhealthy habits often go unacknowledged, as their ubiquity means that they have become normalised within this system of regular formals and daily deadlines. My Director of Studies had few helpful words when it came to the insurmountable workload facing me this term, assuring me that "soon you won't understand what's going on". While unhelpful his comment did acknowledge the impossibility of staying on top of your work and in doing so did alluded to an important problem. With so many of us overworked and spread so thinly between our many commitments the appeal of unhealthy obsessions becomes the norm. Certainly alcohol, a central theme to most university experiences, has often gotten the better of me.
The drinking society culture at Cambridge coupled with the short terms mean that a week of almost constant drinking does not seem as foreign as it should. Even for those less enamoured with the idea of drinking away their problems the importance of alcohol in so many key aspects of college life, from formals to sports team socials, means that a casual drink with friends can soon escalate into an unhealthy addiction. While I'd be hesitant to call my attitude to alcohol addictive, I've woken countless times with a sense of regret about how much I have had to drink and that's without taking into consideration the crippling hangover I'm bound to suffer after a night out.
"The need to strive for perfection has driven many of my friends to mental health issues"
The blame should not be placed solely on the culture of the university, however, as I think that it is true that while most people are prone to addictive behaviour at times, Cambridge students are more susceptible than most. For those who found studying easy before they came here the sudden onslaught of work can often provoke unhealthy addictive behaviour as work begins to spiral outside of their control. With addiction often manifesting itself as a need to exert some kind of power over your life, where else could you need to do this more than at a university where you are often made to feel inadequate?
Similarly, others may experience compulsive behaviours that have been intrinsically tied to their academic success for many years prior to their arrival at Cambridge. The need to strive for perfection has driven many of my friends into the arms of mental health issues like anorexia. For the people that experience this, entering the Cambridge bubble makes it seem more daunting than ever to overcome their problems and this is why it is so critically important to provide the necessary support that students need and to publicise its availability so that students are never left to face their problems alone.
Having said this there is certainly a balance to be struck. Often the addictions that develop can be productive habits if experienced in a more moderate way. An occasional drink with friends will not cost you your degree and may help to take the edge off the inevitable stress of studying here, but refocusing addictive behaviours towards more productive things like exercise may actually help you to function more effectively in all aspects of your life.
I'm not sure I will be going teetotal any time soon, but being here has made me realise how easy it is to slip into unhealthy habits. We've just got to remember that while addictive behaviour will probably affect all of us at some point while we're here, it's important to not let it stick