What the death of the first celebrity chef tells us about what we eat
Eoghan McKenna says 'merci' to the man who changed the way we think about food, Paul Bocuse, who passed away this week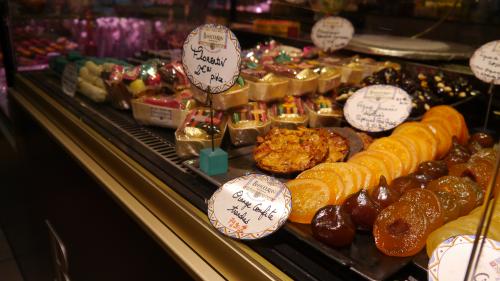 Can food be art? I, for one, come down very hard on the affirmative side. Every art form has its defining figures: Picasso, Leonardo, Mozart. It was the advent of nouvelle Cuisine that made food art. It succeeded the heavy, calorific cuisine classique as the style of cooking, and it continues to do so to this day – being assimilated into mainstream cooking. When food began to please both the eye and the palate, this was when food became art.
While the passing of the French Chef de Géant, Paul Bocuse, aged 91, on 20 January may go unnoticed by some, his legacy is one from which we all benefit. He pioneered the nouvelle cuisine style of cooking during the 1960s and 1970s. It put a new stress on freshness of ingredients, lightness of flavour, regionalism, and a new understanding of the dietary needs of guests.
"Bocuse was the Messiah of modern cooking, and his legacy has resulted in changing the way we eat, understand, and appreciate food"
Although he somewhat distanced himself from the style, it nonetheless became the new standard of cooking. But what does this mean in a wider context? Food is not only a means of sustenance, but a cultural expression. The culinary world is a trickle-down domain. The new stress of lighter, healthier, and fresher food fell into commonplace diets. The world of quinoa, broccoli, and steamed chicken would never have gained ground had Bocuse not made it fashionable among the trend-setters of the eating world. Quite simply, Paul Bocuse changed the way we eat forever. Everyday meals before him were fuel; as calorific as possible. Today they are healthy, striving to be as delicious as possible.
The cuisine that Bocuse developed trickled down to the mainstream not only through the writing of the heavyweight food critic Henri Gault, but notably through television. The new refined style of cooking bred a whole new generation of young chefs striving to learn this style. One need only read the menu of the first three-Michelin starred restaurant in Britain, Le Gavroche (which also trained Gordon Ramsay), and compare it to a pre-Bocuse era menu to see his salience. And what this new generation of young chefs produced was a contemporary treasure: the celebrity chef.
Although Bocuse himself was not a common sight on televisions, his style of cooking is responsible for their rise. Without him, days of procrastination – watching every available clip of the beloved Gordon Ramsay curse profusely at inane chefs – would not be the same. It is unfortunately true that Bocuse had a "phallocratic" nature; a French phrase which roughly translates to 'male chauvinist pig'. Despite being trained by Eugénie Brazier, he believed 'women are good cooks; but they are not good chefs'. Yet, ironically, his culinary style and legacy has proved him very wrong, paving the way for female chefs to be viewed as equals. It ushered in a new era of female celebrity chefs such as Angela Hartnett and Monica Galetti (who now permanently features on Masterchef). Furthermore, what the celebrity chef culture has chiefly achieved is the democratisation of food. Never before had lessons on cooking real food been so accessible, and as a result our understanding of food has increased dramatically.
Bocuse's legacy of the celebrity chef also produced Jamie Oliver, who has strived to make good, healthy, wholesome food available in every home, every day. His excellent Jamie's Dream School, in which he showed young people what is really in a chicken nugget (a word that ought never be paired with something consumable), and his TED talk on the imperatives of children understanding what food is, had a dramatic effect on young people. Oliver, along with Ramsay, are only two among many celebrity chefs that benefitted from Bocuse and we have thus, in terms of culture, entertainment, and health, benefitted immensely also.
Bocuse's cultural influence did not stop here, he also especially emphasised regionalism in cooking. This allowed the culinary hegemony of the metropole to be abandoned. Hitherto, Paris was the culinary capital of the world. But Bocuse's innovation and adaptation of Lyonnaise cooking resulted in a new world of regional cuisines being appreciated. He transformed Lyon, for instance, into one of the culinary capitals of the world.
Paul Bocuse was the Messiah of modern cooking, and his legacy has resulted in changing the way we eat, understand, and appreciate food. The simple 'Merci' with which chefs are acknowledging Bocuse's life on Instagram is the perfect message for the man who helped give birth to the 'foodie' generation of today