And a Partridge in a Pear… Salad
Christmas and meat-eating are closely tied by tradition, yet festive veganism is not as hard as it might seem, writes Anna Hollingsworth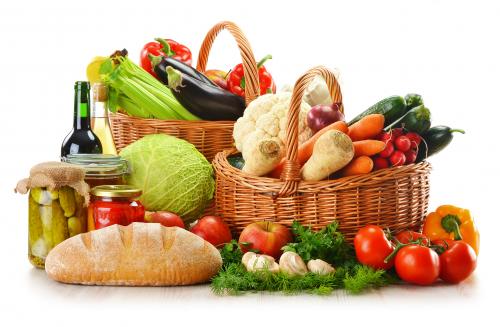 In the run up to Christmas, our otherwise not-so-fleshy fridge has taken on a more abattoir-like look. A chunk of turkey, a hefty slab of ham, several packets of sausages and another couple of bacon are now making it look like a meat lover's wet dream. But I won't be having any of the meat feast. In fact, I won't be having any egg in my Christmas pudding, either, nor butter in my mince pie pastry case, nor dairy in my truffle, nor wool in my socks, nor E120 in my marmalades… You get the picture. I'm the one bringing falafel to the Christmas table and putting almond milk into rice pudding. I'm our Christmas's token vegan.
For narrative purposes, I'd love to tell how as a dedicated animal rights activist my ethical choices are not appreciated by neither family nor friends, and that I'm typing this up in a stranger's stable, waiting for three wise food bloggers to bring me avocado, quinoa and kale – not because I'm committed to an immersive Nativity experience but because I believe that the donkeys are the only ones to truly understand me. The truth is much more boring. No one is opposed to my veganism, I'm not force-fed pigs in blankets, steaks are an exceedingly rare occurrence at home, and I can't remember the last time chicken breast graced the table.
"What is puzzling is how many people say they don't actually like the traditional set-up"
Yet, at Christmas, meat makes an appearance big time, and we're not alone. Statistics from 2015 show that two-thirds of UK households sit down to a meal of turkey on Christmas Day, the next most popular options being all variations on the red meat and poultry theme. That adds up to 83% of the UK carving out some form of meat – and that's excluding fish. In Iceland, reindeer makes an appearance in places other than pulling Santa's sleigh, going to KFC is central to Japan's take on Christmas, and in Finland, fresh ham stocks running low in shops made national news, with newspapers offering advice on how to turn a last-minute frozen specimen into a dinner table centrepiece as a Christmas miracle.
What is puzzling is how many people say they don't actually like the traditional set-up that much, and go for it just because they did it the year before, and the year before that. Meat-heavy meals are a Christmas tradition, and just as with tinsel, Wham! and Love Actually, people stick to tradition even if the turkey is always a bit dry, the umpteenth re-watch still isn't convincing you of Keira Knightley's acting skills, and hearing Last Christmas one more time with actually break your head.  Because who would want to break with tradition?
"The alternatives are there for anyone wanting to take a step away from tradition"
More people than I'd thought, it turns out. Even if the UK eats twice as much meat as the world average (and America twice as much as the UK), and most countries are witnessing increasing meat consumption, veganism has tripled or quadrupled in the past decade in the UK. One in ten are vegetarians, and a quarter or a third are flexitarian (a fancy label for trying to decrease your meat intake). It's not just a numbers game either, as the veggie trend is reflected on supermarket shelves, and I'm not talking just Planet Organic here. Tesco has taken on American chef and self-proclaimed plant pusher Derek Sarno – of Whole Foods Market fame – to carve out their new plant-based ranges. This has resulted in the chain's biggest ever vegan and vegetarian Christmas selection. No, it's not just lettuce and nut roast, either: one of the mains options is a turmeric-spiced cauliflower. M&S, in turn, is offering more no-meat Christmas main courses than meaty ones, and Asda has claimed the honour of producing the first Vegan Society approved mince pies – although by far not the only vegan versions; Café Nero only did a vegan version of their mince pie, for example.
The alternatives are there for anyone wanting to take a step away from tradition. I won't spray your house with 'meat is murder' in letters outshining the neighbourhood's Christmas lights if you don't. All I'm saying is that I won't be starving as a vegan – I have two family-sized and one smaller vegan Christmas pudding waiting to be eaten over the next couple of days. Plus, even the most tradition-loving Christmas roasters might not be as meat-loving as everyone likes to think. Last year, Asda revealed that UK's no.1 Christmas meal item is not turkey – only taking bronze – nor pigs in blankets, but the humble roast potato. And yes, vegans are allowed potatoes.
Better people than me will point out that perhaps we shouldn't even be making such a big fuss about whether we have turkey or tofu for Christmas and highlight other aspects of the festive season, such as enjoying time spent with loved ones and spreading peace and goodwill. Oh, and marking the birthday of a baby saving all humankind from eternal damnation. That's all well and good, but I firmly believe that if you want to do all that, you'll need quite a bit of energy. I also firmly believe that I can get that energy from an all-vegan Christmas menu. Whether I'll recover from my food coma to spread any goodwill is another matter, though