This article is my way of saying #MeToo
Rosie Costello reveals the sense of solidarity given by the #MeToo campaign to sexual assault victims. But this also comes with its own pressures and difficulties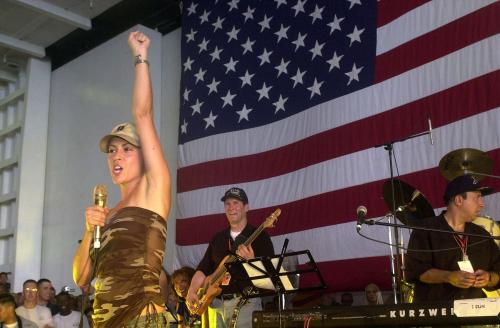 Within the first three weeks of this term, I had been sexually harassed on three separate occasions. It has happened countless times in my life, to varying degrees of severity, and when I've told friends about some of these experiences, almost every single one has said 'me too'.
The University recently began an initiative that seeks to tackle sexual misconduct and harassment in the institution, called 'Breaking the Silence'. It has garnered a lot of attention in the news, with even alumna Emma Thompson making a video in support of the scheme. This has come about in a wave of victims speaking up about sexual harassment and assault – with allegations against Harvey Weinstein, Kevin Spacey, and new accusations against Roman Polanski. As well as these very public, widespread voices, there have been conversations taking place and statements emerging in our personal spheres. Most of you will have noticed a recurring phrase popping up in your newsfeed recently – '#MeToo'. Facebook has been inundated with people posting the hashtag, bravely stating that they too have experienced sexual harassment or assault, often along with a short account of it.
"I felt a pressure to join in, to add my voice to the many"
The phrase was first used by social activist Tarana Burke in 2006, but became popularised this year, when actress Alyssa Milano tweeted the hashtag on 15th October, asking others to come forward. By the next day, the BBC reported that it had been used "more than 200,000 times". People across the world have been breaking their own silence on social media, exposing the sheer magnitude of sexual abuse. The movement has been prominent and effective, and I hope that it has alerted people who perhaps weren't very aware, to just how common these issues are. Seeing the words written by such a significant number of strangers, from varied backgrounds, establishes a sense of solidarity with people we have never met. Equally, posts from friends and family open a dialogue in our social circles, and mean that these important conversations are being had with the people closest to us.
Seeing the hashtag flood my newsfeed was encouraging, of course, but it was also difficult, as I'm sure it was for others. A close friend's friend was violently raped as a fresher at another university. I wondered how she felt, confronted by stories of sexual abuse every time she checked Facebook or Twitter. Would it be too painful a reminder? Would she feel like the experiences of others just weren't as serious as hers? Would she post a '#MeToo'? I felt a pressure to join in, to add my voice to the many.
When I returned home after the third instance of sexual harassment in the first three weeks of term, I felt shaken and extremely frustrated. I opened a Word document and started to type, drafting a #metoo post explaining what had happened. And yet, I did not post it. There was something holding me back, and several friends I spoke to felt the same way. Perhaps it's because I dislike Facebook and don't ever post myself, except to share photos occasionally. Perhaps it's because I worried about what people would say, or if they would say anything at all. Or maybe it's because I didn't know how much to share, or how to say it. I think that social media is not really a medium I am comfortable with, especially for sharing something so personal. That is why I'm writing this article. Although I don't feel that I can detail my experiences online, at least I'm saying something. This is my way of saying 'me too'