High, low and everything in between
In a powerful new series, Nandini Mitra delves into the violence and turbulence of Summer 2016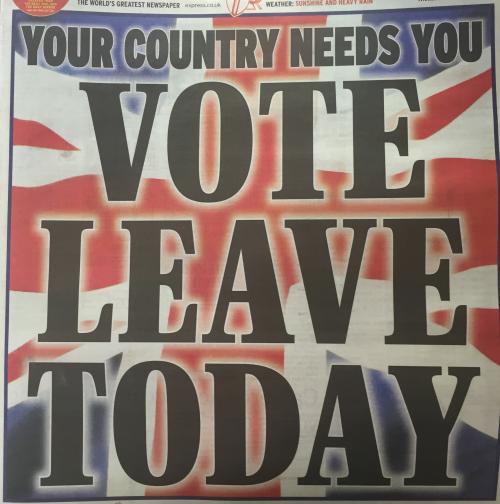 At some point in everyone's experience of writing, they will most likely have been given that age old, sage advice: avoid clichés like the plague. So here I am opening the first article of my column with an example of that very thing: Summer 2016 will go down in history. This phrasing, tired as it might be, isn't an exaggeration. Here's why.
Let's recap back to April and May 2016: although the weather may have suggested otherwise – in typically British fashion – the London Mayoral election was the first flag signposting the beginning of a summer which would see the cementation of violent ethno-nationalist sentiment squarely centre in the party political spectrum. Though anger towards immigration is hardly a novelty on the British political landscape, the Mayoral election saw the Conservative campaign institutionalise – and thus legitimise – the anger and scapegoating of the far right, and make it acceptable in the conduct of mainstream party politics. Labour candidate Sadiq Khan was subjected to a campaign based on racism and Islamophobia made palatable by his Westminster opponents, which included claims made by the former Prime Minister David Cameron of Khan's colluding with IS extremists. It was later revealed that the man in question had supported the Conservative election campaign of 2015, but accusations of terrorist activity are yet to be made against the Tories. Despite these virulent claims, Khan emerged victorious. However, the institutionalisation of hate within party political conduct was already set.
On 15th June, former UKIP leader Nigel Farage unveiled his infamous 'Breaking Point' poster, which was quickly likened to the heinous ones produced in Nazi Germany. Anti-immigrant sentiment became an easy target for Brexiters and the like to pin blame on for the real issues they face. The desire of the elite to shed their accountability for the failings of neoliberalism and austerity led to scapegoating the visible vulnerable for these issues instead: immigrants and refugees. Depressed real wages, zero-hour contracts, rocketing house prices and a gasping NHS? Blame it on the immigrants and refugees.
The next day, Labour MP and refugee humanitarian Jo Cox was assassinated in her constituency of Batley and Spen. Her killer, Thomas Mair, gave his name as "death to traitors, freedom for Britain" during his sentencing. Although some of the commentary portrayed Mair as a deranged lone wolf, this depiction is wholly disingenuous. It alienates those with mental health issues, whom are already marginalised to the fringes of society, and assumes that Mair operated within a political vacuum – an impossible feat. His mental health manifested itself in conditions set by the anti-immigrant sentiment founded in Miliband's 'control immigration mug', in Cameron's charges, and in Farage's fabrication of Britain reaching "breaking point" – conditions which falsely posits the problems arising from austerity as the result of the immigrants and refugees whom Cox saw as integral to British society. I'm not arguing that these politicians are directly responsible for Cox's murder. But we cannot ignore the significance of nationalist rhetoric in high political concerns, and how it is internalised at rank-and-file level through its presentation as negatively effecting 'low' politics – social and economic issues – which directly impact the ordinary people.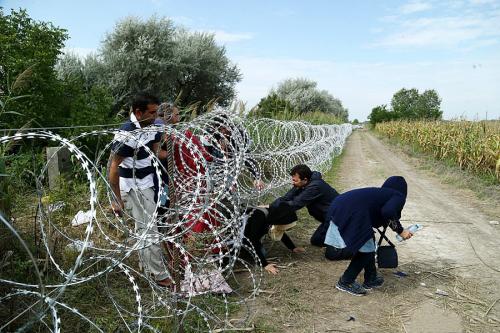 The effects of such toxic rhetoric did not end with Cox's murder, despite the recognition afterwards in the Commons of Jo's belief that it "had consequences". Brexit, a campaign based on this anti-intellectual fear of the 'other' won a slim majority in the EU referendum on 23rd June. Within two weeks, there was a 42 per cent increase in hate crimes which shows no sign of stopping: on 15th September, Bartosz Milewski, a student, was stabbed in the neck for speaking Polish in Donnington, just weeks after the murder of Arkadiusz Jóźwik in Harlow. These events illustrate why this summer will go down in history: the violence of the last few months is the result of interactions between virulent political conduct in Westminster and the rank-and-file.
This summer also saw the management of such politics, both high and low, substantively discussed in relation to the politics of identity, specifically the identity of immigrants in relation to the nation state as a whole. Since Brexit, newspapers and politicians have barely stopped asking "what does it mean to be British?" The implementation of the 'burkini ban' in various French towns provides another example of such discussion – but largely, these different types of politics are rarely presented together. This perpetuates a false belief that the politics of the state and the politics of identity are diametrically opposed to each other.
When Republican presidential candidate Donald Trump announced plans to build a wall along the border with Mexico, he was rightly derided. However, this derision failed to include our own complicity in the othering of Latina people, made visible only when confronted with bare-faced hate – BME discourse, which should provide recognition of the Latina community, has a tendency to forget them.
Over the next eight weeks, I'll be discussing topics such as these as I aim to draw the connections between these different types of politics: high, low, and identity. Recognition of such connections allows for full appreciation of the impact of the politics of the state on the entire rank-and-file, including the historically marginalised. Only when approaching such politics holistically can we aim toward a more progressive, inclusive society – and leave the political mood of this summer behind in the pages of history.