Wonderful Things at the V&A: Tim Walker's Fashion Fantasy
In light of the exhibition "Wonderful Things" at the V&A, Isabella Martin explores the allure of the fantastical in Walker's marvellously chaotic vision of fashion.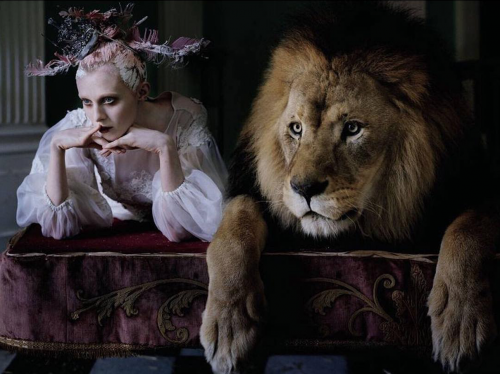 Wonderful Things, the new exhibition at the Victoria and Albert Museum London invites us to "Experience the extraordinary creative process of one of the world's most inventive photographers through his pictures, films, photographic sets, and special installations – including ten new series of photographs influenced by the V&A's collections."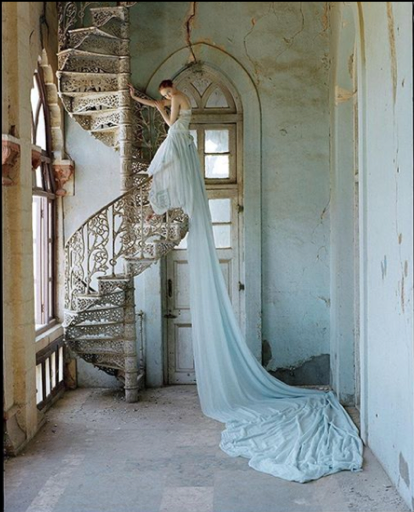 Tim Walker, one of England's most celebrated fashion photographers, has graced the pages of Vogue with wild and wonderful images for 15 years. The length of his residency has anything but dulled his charm; his photographic eye still remains one of the most exciting and unpredictable in fashion.
England born and bred, Walker whetted his appetite for photography as an intern at the Condé Nast library in London where he worked on the Cecil Beaton archive. Qualifying with a BA honours degree in Photography at Exeter College of Art, Walker then relocated to New York to work for Richard Avedon.
Once back in the UK, Walker's work was largely focused on portrait and documentary work for newspapers. At the age of 25, he shot his first story for Vogue, and since then for British, Italian and American editions, as well as W magazine, and LOVE magazine.
"When I assisted Avedon, he told me 'Subject first. Technical last. Don't over-complicate." 
Within fashion photography, Walker found his fantastical genius. 'Fashion photography is the dream department of photography,' Walker says, searching for the sublime in his everyday reality. Whilst the fantastical nature of Fashion can sometimes be its fatality, Walker releases this idealistic pressure: his pursuit of the fantastical is more of a means to realise his dream reality and to share it with the spectator. His images don't seek to distance themselves from the spectator or set a tone of superiority or alienation. Instead, they enchant and entice, drawing us closer into belief of his dream world.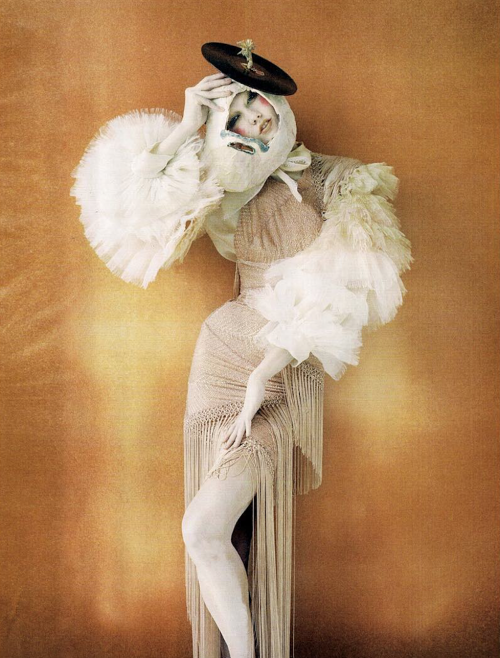 Vogue has fostered Walker's presence in fashion photography. His early shots for the magazine are tender and honest, beautifully composed images of Rhea Durham or Annie Morton in the 90s; often neglecting the usual model glare with a laugh or smile at the camera. Later, Walker moved further away from the fashion photography mainstream, developing his distinctive fairy-tale and supernatural style. Walker winds his vision for a photoshoot with highly intricate narratives behind every shoot; a plot, a protagonist, and a fairy-tale location. These otherworldly narratives work harmoniously with designers such as Stella McCartney and Alexander McQueen, whose clothes slip effortlessly into his extraordinary aesthetic. Coco Rocha, leaning gracefully into a swirling cloud of smoke, dressed in McQueen, springs to mind. Ahead of the Savage Beauty exhibition in 2015 at London's V&A Museum, Walker photographed models wearing pieces from the Alexander McQueen archives.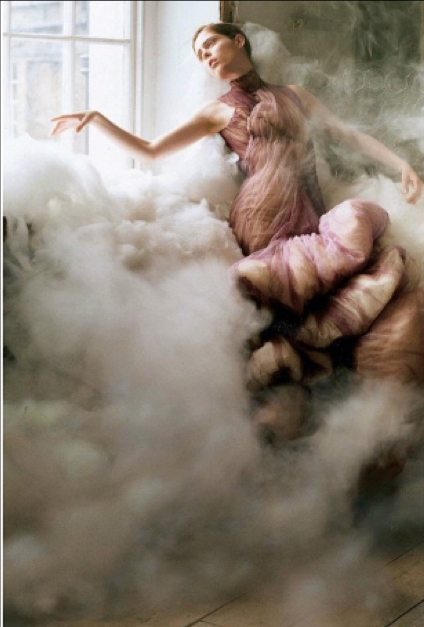 The model is a vital component of the final photograph as they embody the 'mood' of the image, as he puts it. The model has the power to take on the character that he has created, and suddenly they are living and breathing in front of the camera. He tends towards the suitably striking features of Lily Cole, Erin O'Connor, and Karen Elson. One such image of Lily Cole perched on a spiral staircase, draping the lengths of a Stella McCartney gown to the floor, offers unusual elegance and gravitas to a previously inanimate garment. The clothes become an intrinsic part of the image, as they form the fabric of the identity of the character behind the camera. And that is Walker's power; the power to breathe clothes into life. 
Walker's seemingly symbiotic relationship with the camera defies the production of any hyper-controlled or constructed images, where such dramatic clothing might seem out of place. His photographs seem to be produced on the spur of the moment, as he says, "It's chaos that makes them," making us forget that the fantasy that they represent is truly surreal.
"When you're a fashion photographer, everything is an illusion from the start. Nothing is real." 
After delving into the V&A's immense archive, Walker produced ten new series of photographs in light of artefacts or objects he had encountered.  One such shoot is centred around an 18th century lacquered viennoiserie snuff box that Tim was shown at the V&A. Tim's endless imagination immediately conjured a storyline, "I visualised an empress walking her pet dragon at night and picking a flower that only blooms at full moon." The final images sing with fluorescence; Walker's dragon dream is now a UV-lit reality.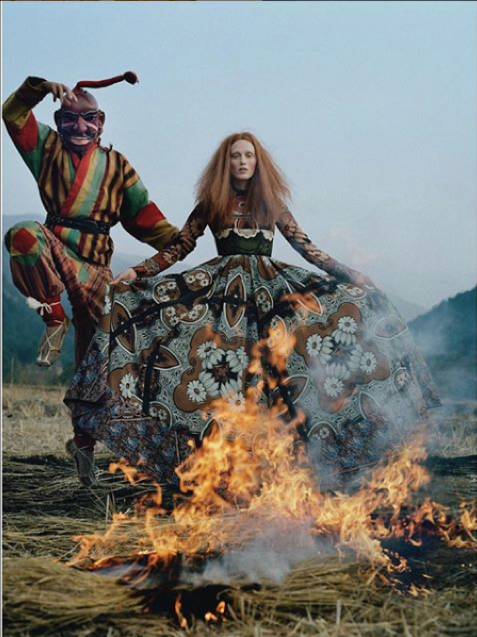 Walker believes that any object has the power to overwhelm you with their physical presence and conjure an emotional response within you. When translating this to photography, he channels this immense energy and euphoria, this "supernova of emotions…through one viewpoint to the camera." Walker's ability to spring ten wildly imaginative shoots from the historical and cultural artefacts in the V&A exhibition lends hope to our reality: there must exist an element of sublime, fantasy and magic in any inanimate object, and in everyday life.
His insatiable appetite for new definitions of beauty, in human and object form, makes him one of the most exciting photographers of our time: the opportunities are never-ending, "It's like an infinite conversation on beauty." This is the magic of Walker; the man who holds the vision and power to turn the mundane into the marvellous.