The Vulture Guide To May Week Dressing
Finding a May Week outfit can prove challenging, but these students' past looks provide some great sources of inspiration…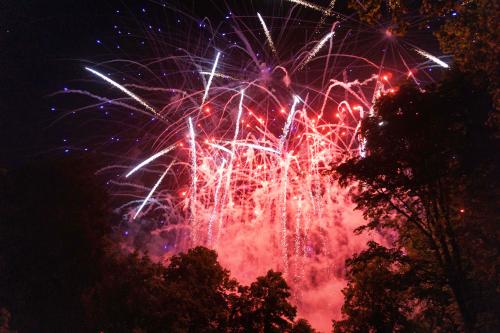 The weeks of mounting anticipation are finally over, because May Week has arrived! After the painful stretch of essay-ing or exam-ing, the opportunity to enjoy a stress-free week in Cambridge seems long overdue. When it comes to the Balls, there are long-standing traditions that can't be overlooked: the oftentimes archaic 'black/white tie' dress code can feel slightly claustrophobic. You may feel as though you want to shun the floor-length gown or the standard monochromatic tuxedo for something more current, diverse and nonconformist. It can also feel indulgent, spending (sometimes considerable) amounts of money on outfits that you will wear once, maybe twice a year (or just the once). Exhibited below are examples of both: a desire to embrace Cambridge tradition, and also to head in a new direction and craft a unique May Ball aesthetic, that won't necessarily break the bank!
Taking inspiration from the Dior corset dresses, Valentine crafted her own dress, which is both highly creative and also a perfect example of a sustainable approach to May Week! Featuring a sheer overlay, this dress blends elements of the classic with elements of the unique, allowing for both longevity and experimentation. Knowing that you're undoubtedly going to be the only one wearing your bespoke dress is surely a comforting thought when attempting to find something unique on the highstreet: of course, dress making isn't for everyone, but even altering your dress in slight ways (whether shortening the hem or removing the sleeves) will create something completely individual!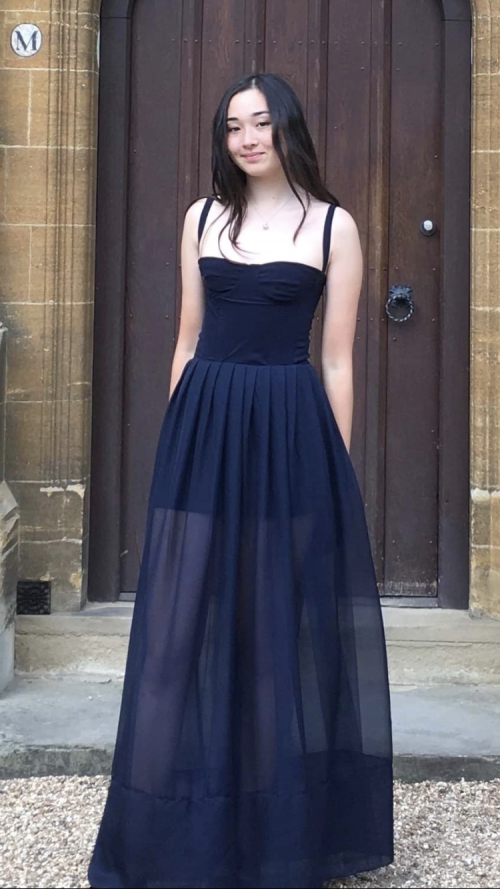 Elizabeth found this dress on Ebay, which is another perfect example of how to navigate May Week shopping sustainably: try sourcing things second hand from places like Ebay or Depop! Another classic and attention-garnering colour to wear is red, and the classic silhouette of this dress allows for a sense of timelessness. Red is perfect both for summer and winter balls, so investing in this colour is a sure way to command attention and have a key piece in your wardrobe!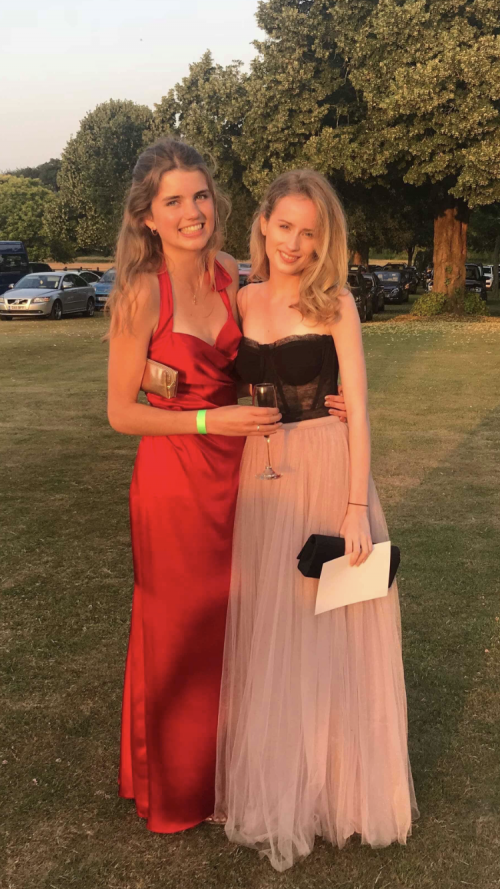 Green has been a central colour on runways this season (especially with the emergence of the neon trend), therefore opting for a striking green like this is a way to ensure a fashion-forward approach to May Week outfits! The backless silhouette of Alayo's dress makes it even more elegant, with the tiny straps and cowl neckline paying homage to the 90s slip dress.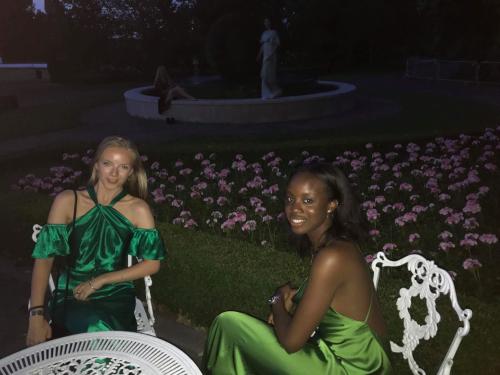 Shopping from charity shops like Oxfam is another perfect way to ensure a sustainable approach to May Week, and shopping in general. The detailing on this dress is beautiful: the eye-grabbing mesh flowers on the bodice makes the dress distinctive, and so does its electric blue colour. Pairing a dress like this with a slicked-back bun allows the strapless neckline to really stand out, allowing the dress to have the moment it deserves!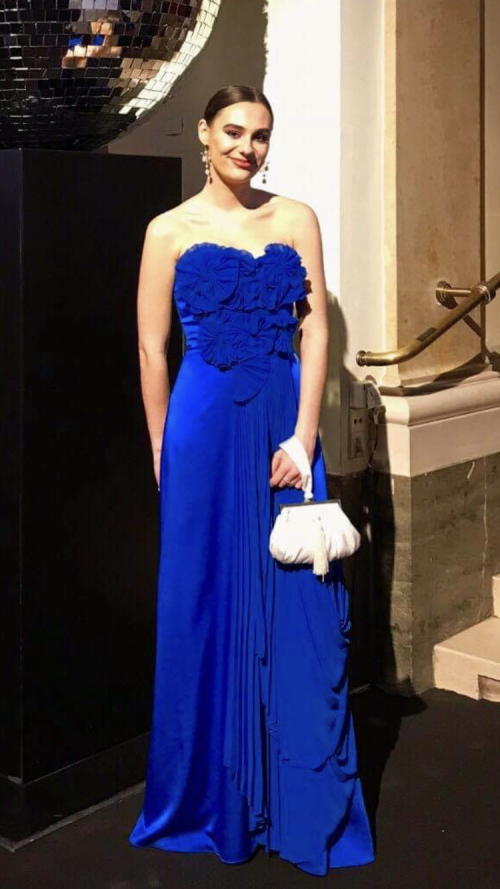 This dress is another amazing approach to sustainable shopping: bought from Reformation (a sustainable store), this dress has been produced ethically. What's more, Alex and her friends are doing a dress swap, which is a great way to make your spending worthwhile, and to prevent excessive consumerism! This classic red silhouette is timeless and elegant, so if you opt for a dress like this, you will be left with a wardrobe staple that will undoubtedly last the test of time!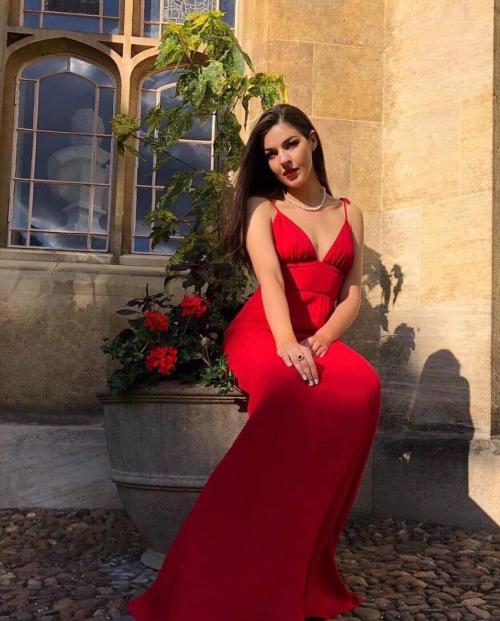 This dress was custom-made, which (if within your budget) is a great way to feel your most confident: after all, you can choose to accentuate whatever you want to, and play up your favourite features! The simplicity of the bodice is contrasted by the intricately-crafted and eye-catching skirt, composed of hundreds of flowers, which creates something that you could easily encounter on any runway! Something that's bespoke is always a way to make your May Ball outfit that much more special and sentimental.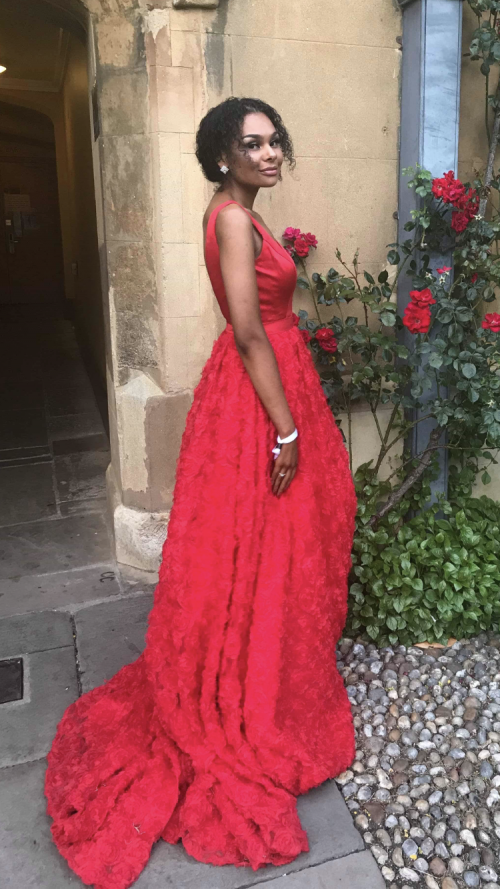 The 90s-style slip dress has recently reemerged, and is a great choice to go for when buying May Ball dresses, due to their sheer versatility. When paired with heels and delicate jewelry, they are the perfect evening dress: simple and refined. Yet, this could easily be worn over a white t-shirt and with trainers, to create a perfect summer outfit. Opting for something that can be reworked into your daily wardrobe is a great way to make the most of your spending!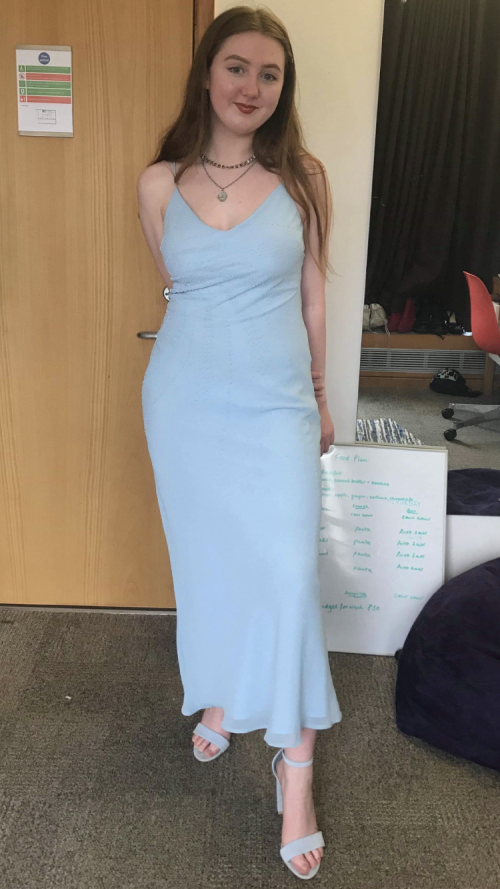 Navigating May Week is undeniably challenging, and creating the perfect outfit can feel like finding a needle in a haystack! But, as seen by the outfits above, there is no prescription for crafting a great look that is both classic and unique: go for the colour that you feel your best in, or emphasise the part of your body that makes you feel the most confident. Whether a jacquard, metallic suit, or something you've found at a local charity shop, the possibilities are endless. Perhaps the most important thing to remember is that, whilst there is an almost overwhelming sense of pressure to find something perfect, wearing whatever it is that you want to wear is the best way forward.