Six fashion rules Céline Dion has taught me
Helena Baron pays tribute to an unlikely but surprisingly inspirational style icon
Perhaps not the most obvious style icon, Céline Dion has nonetheless had something of a fashion renaissance over the past few years. The fifty years-young Canadian singer best known for her dramatic ballad, My Heart Will Go On, has recently been catching people's attention for her extravagant, daring and striking fashion choices, sharing her unabashed love for everything beautifully fashion (she physically shed tears on the front row of the Valentino couture show this week, in case you weren't yet convinced). Her Instagram account is truly a treasure trove; if the January blues are lingering, your winter neutrals are starting to look a little mundane, or if you simply need a little shiny je ne sais quoi in your life, these outfits are here to help.
1 - Snakeskin is a neutral, right?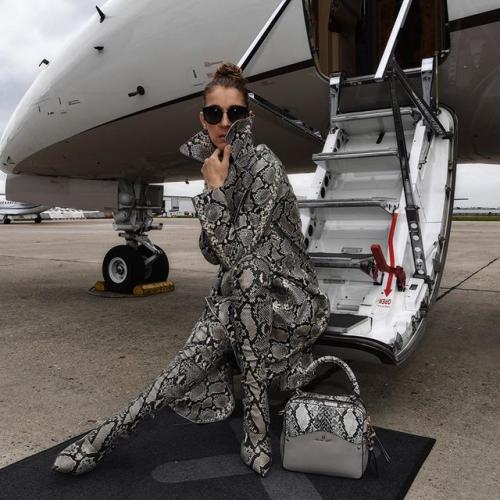 Absolutely. At least, if you're a multi-millionaire, private jet-taking icon it is. There may not be anything overly neutral, low-key or wearable about this look at first glance, but we can all take a note from Céline's IDGAF approach to fashion 'taboos'. Next time you feel like pairing your leopard print bag with some leopard print boots, why not also slip into a leopard print coat? Channel Céline as your spirit animal (literally).
2 - Couture was made for hot dogs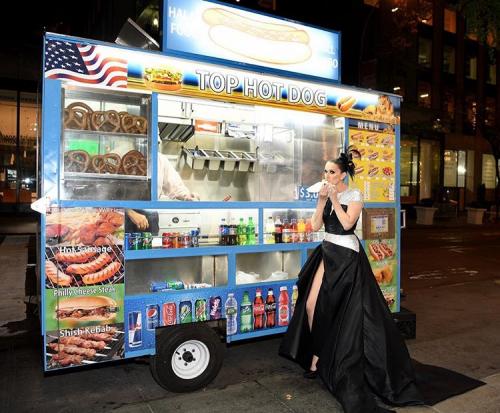 Where to even begin with this look? Versace haute couture gown? Check. Sparkly shoulder pads? Check. Headdress a peacock would be jealous of? Check. Hot dog? CHECK. For anyone who is stuck as to whether a May Ball or Van of Life is a better way to spend an evening, Céline's Met Gala 2018 aesthetic is your one-stop destination for inspiration.
3 - Dress brighter than your future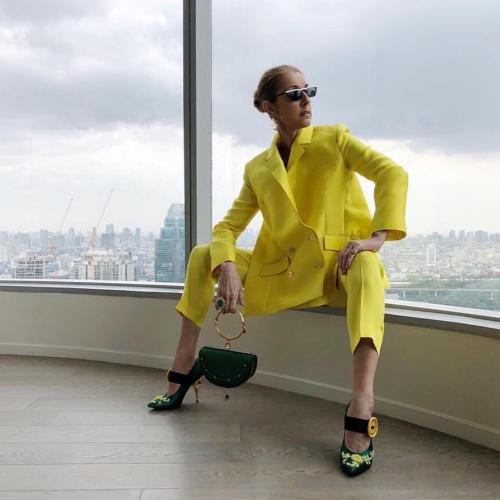 It's easy to feel as though you may be lacking in the prospects department at university. All your friends are getting contracts signed, internships under their belt, and cashing in on all their networks to set them up with a bright future. Then, there are those of us who don't have a clue what to do, never mind how. Cue Céline's monochrome banana-yellow power suit (or her neon-pink alternative), coupled, of course, with a power pout and a power stance. Who needs a grad job when you have bright yellow buttons as buckles?
4 - 'Dressing your age' is for the weak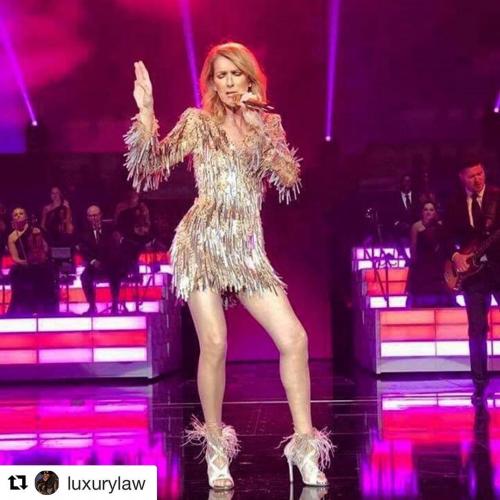 A fifty year-old woman in sparkly stilettos and an even sparklier, body-hugging mini has never looked so right. I'm a strong believer that dressing for your age is one of the industry's more judgmental, fear-mongering 'rules', and one made to be broken. Long live Céline's celebration of herself, at any age!
5 - Why have one frill when you can have ten?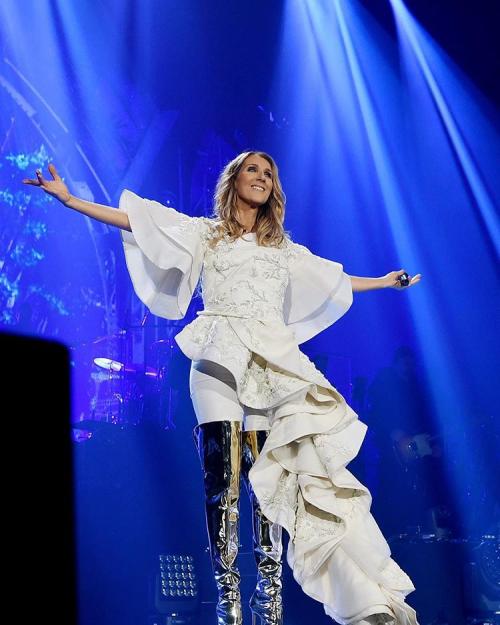 There's not that much more to say. And whilst you're here, throw on a pair of high-shine thigh-high boots. When you wear it with a healthy dose of Céline Dion trademark confidence, extra is never enough. So next time you catch yourself shying away from doubling up the 'wow' factor, just think - WhatWouldCélineDo?
6 - Clouds are underrated style icons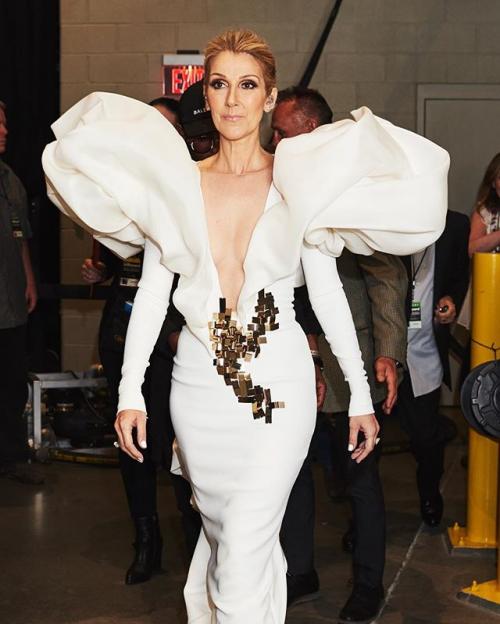 We might spend our days looking down at our phones, scrolling through Instagram and scouring vogue.com for the latest trends, but not Céline. Her inspiration quite literally comes from the heavens, and is sure to make any follower look divine. A simple, understated poof won't come close to channeling her airy inspiration: go big or go home.