The secret to happiness
We all have our bad days, but whenever you're feeling down, never underestimate the power of the pick-me-up purchase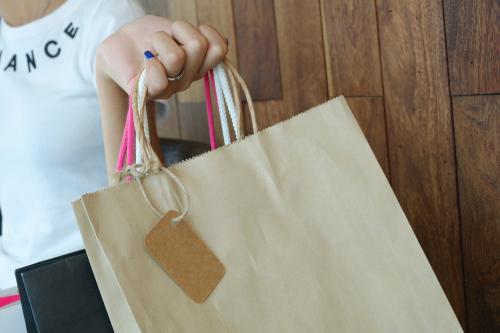 It is time to voice a peculiar opinion. I do miss Tripos a bit. Now that exams are over I have the headspace to panic and stress about all the un-Tripossy things that cause one stress, such as May Week outfits, the checkouts at Aldi, and the recent ominous silence of Jeremy Corbyn.
Anyway, the burdens of the world settled upon my shoulders yesterday morning and, like in an Emily Brontë novel (there is actually only one), it did begin to drizzle. The horrid kind that makes my hair look like candyfloss. Once I had sent some self-pitying Snapchats about pathetic fallacy, I sat and moped some more. And then I received an email. It was from the porters, saying that a package had arrived for me, and I must collect it ASAP. 'Could it be?' I thought to myself. I had received no shipping confirmation, so surely not. And yet…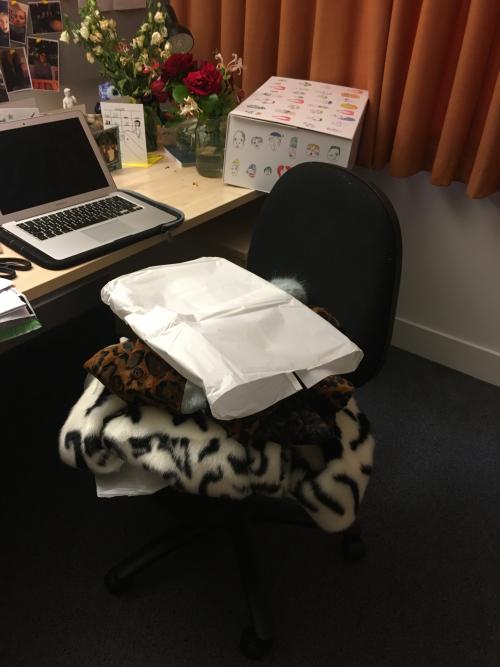 Clad in my dressing gown, loafers, and a lavender neck wrap (we carry most of our tension in our necks: get a wheat wrap for £12.95 from John Lewis) I scuttled to the plodge. And there it was. A 6kg parcel full of coats. I am no longer moping.
My card got declined during the purchase of these faux-fur friends, because I usually just buy yoghurt, but I prevailed in the face of adversity, and now I am the delighted owner of two new coats. They are so me, and I will not be sad when summer ends. (But I do want nice weather for May Week—this is not an invitation for rain. These coats are not waterproof.)
Such is the power of a positive pick-me-up purchase. These can be anything, depending on the magnitude of the pick-me-up needed. Sometimes a really great Braeburn apple will do it. Sometimes a haircut. Sometimes, it's a two new coats situation.
Although money can't buy happiness, it can buy a lot of things that won't make you unhappy
I know that coats are transient, happiness is found in the eternal, yadda yadda, but that is not necessarily where style and warmth are found, and they are more than found in these bad boys.
The thing is, you can't put a price on how you feel. You can quantify the cost of the things that help you feel that way, but when you fall in the Slough of Despond anything that removes you from it is worth it. Whether it be endorphin-releasing exercise, a phone call, tea with friends, or some new togs that make you feel good.
Frankly, yeah, you could just wear the ugliest and most functional items that tick the box of warmth or waterproofness or foot-protection, but you could also enjoy it a bit. Want dry feet? Get some funky ankle wellies. Want to be warm? I doubt Cruella de Vil ever got cold, and she wore a slip dress in the snow under that coat, in an open top car. She was a visionary. If a little unorthodox. So, if a new lipstick will perk you up, or a moisturiser, or a new item of clothing, or a Twinings herbal tea instead of a Sainsburys Infusion, then just do it. We are all in a fair bit of debt anyway. Money is a social construct.
May Week is around the corner and now is the perfect time to buy something new, in the sale, perhaps, or not. Bags, shoes, jewellery…these are essentials that your stressed brain may well have overlooked. Or new makeup, because you'll be using the same face as you did last year, so you've saved money there. Alternatively, look to the glorious winter, and snap up some cosy knitwear or a new coat; or intern in style with some chic office-appropriate pieces.
But whatever you do, try to find ways, material or otherwise, to consolidate your confidence and sense of self in the face of whatever behemoth assails you, be it stress, anxiety or anything that gets you down. It's so important to find things that make you feel good, and while these 'perking' things might be material, ultimate happiness is within. Even the Buddha had a signature outfit formula. So, although money can't buy happiness, it can buy a lot of things that won't make you unhappy. The end.