More dash than stash
The ins and outs of stash-wearing, and how to look like you're extremely accomplished at sports when in reality, you've never eventouched a hockey stick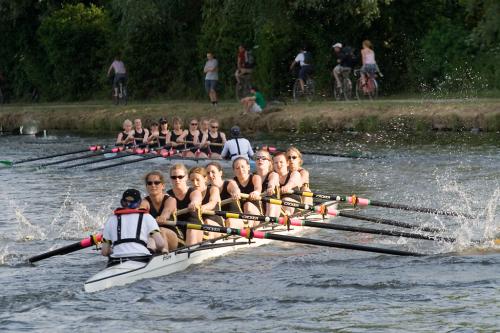 Many, many people in Cambridge have transcended fashion through their sporting prowess. You see them rocking monogrammed fleeces and tracksuits proclaiming participation in some Varsity squabble, or hats with the ominous, illuminati-summoning acronym, 'GDBO'. These owners of stash are the bane of my life, firstly as I have no stash, and secondly because I love monograms. I hanker after some stash, but unfortunately I am not the sportiest of students, and respect myself far too much to row.
In unrelated news, I was rather chilly (read: feeling insecure about my lack of stash), and invited my father to send me a jumper from home. I strongly hinted that he choose my 2013 South Africa Sports Tour hoodie. It is monogrammed. From a distance, in the rain, it could pass for stash. No one needs to know that I didn't get selected for sporting ability, I just wanted to go to South Africa, and we didn't even score a single goal.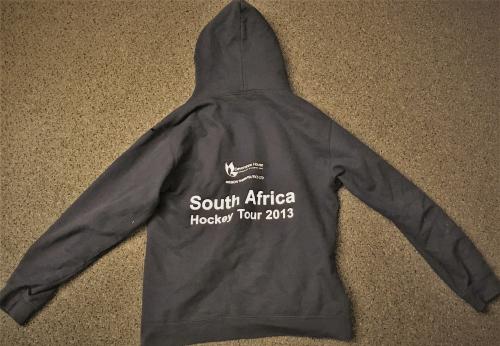 But to all the stash-wearers. Firstly, congratulations. Secondly, how do I please buy some, and thirdly, why do you feel the need to wear your stash constantly? Is it like armour, is it ludicrously comfy, or was it just really expensive? The other issue with the prevalence of tracksuit-clad blue-mongers is that any other clothing looks really try-hard in comparison. Stash under a gown at formal would be really cool. Stash day to day says 'Yah I'm busy defending the reputation of the university, possibly for England next year, but I do Tripos just like you'. It's like when Kate Middleton shops at Tesco.
Sometimes I want to wear something that makes my having a fashion column seem credible, but everyone else wears either jeans or a tracksuit, or jeans with a stash jumper, or a tracksuit with a denim jacket… Do you see why Tuesday's floor-length wrap dress looked a bit out of place?
So if, like me, you feel it would be opportune to invest in some sporty clothing, I have the following tips. While Sweaty Betty is extremely expensive, they do a 20% student discount, and the quality is excellent – I have had a pair of their leggings for exactly four years (it's nearly my birthday), and they still look like new. They have seen some hardcore exercise, I'll have you know, and I also usually wear them for their comfort factor, which is high. They are frequently complimented, and go an absolute treat with knitwear – the ultimate rainy Saturday outfit.
Primark and New Look, on the other end of the spectrum, do an extremely decent sports section. If you are looking for leggings for every day, I'd recommend buying a plain pair of their yoga leggings. They are made of thicker, and therefore less see-through and flimsy, material than civilian leggings.
I adore Nike's RN trainers; they seem to go with everything. A particularly chic combo I saw the other day was with leggings and a leather biker jacket. And one can never go wrong with a pair of Adidas' Stan Smiths.
To go on top, I have a zip-up Regatta fleece, which I bought in their closing down sale, and I cannot sing its praises highly enough – it's so warm, and folds up to be tiny, so you can stuff it in your bag just in case. If you buy the right colour it will look like stash, and you can even ask your granny to embroider your initials and some rifles onto it, and a random bunch of Roman numerals. And if your initials happen to be 'JW', just pop by Jack Wills, and you literally have a store full of personalized stash (although they have irritatingly started writing 'Jack Wills' rather than 'JW' in the majority of cases). If you are a Masters' or Postdoc student you could get away with the 'Evie' sweatshirt, which professes JW to have represented GBR in 1999.
Other ways to seem sporty are to use sports equipment for non-sporty things- this week in my accommodation lacrosse sticks have been used to dislodge insurgent squirrels. If you still have any school uniform sports kit that fits and isn't too heinous, do your Sainsbury's run in that. Alternatively, you could join a society, develop a skill, and make friends while you're at it!
I'll see you in Jack Wills.