The Royal Women exhibition is a testament to their lasting fashion legacy
With the Fashion Museum's Royal Women exhibition in full swing, Julia Davies reflects on the position of the Windsors' wardrobes in the popular imagination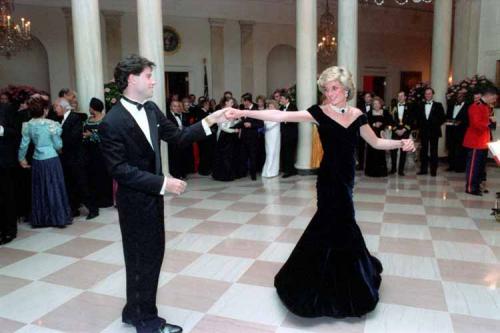 Obsessing over royal wardrobes is something that defines this country's relationship with the Royal Family. Websites crashing every time Kate Middleton wears something new, thousands of blogs documenting what the royals are wearing and how we can replicate the look, and the existence of 'the Kate effect' (where companies see their fortunes turn thanks to Kate Middleton wearing their clothes) all attest to this, not to mention the less than flattering memes that arose from Beatrice and Eugenie's headgear at the 2011 Royal Wedding.
A new exhibition at Bath's Fashion Museum is testament to the phenomenon's refusal to wane. The 2011 Royal Wedding Dresses exhibition sent journalists into paroxysms as we learnt that Kate Middleton's feet are a size 5.5. Dresses worn by Princess Diana have garnered nicknames such as the 'Revenge' dress and the 'Elvis' dress, and feature in exhibitions that aren't focused exclusively on royal fashion. People flock to such exhibitions for a number of reasons: some rubberneck, or seek revelations into the royals; others are genuinely enthused by royal fashion.
The clothes our royals wear have a deep significance for us – a society which raises its young on Disney films where the beautiful dresses often have a role in helping the princess achieve her potential, perhaps through transforming her. Many feel that in emulating the way royals dress they can emulate their lives, which seems even more the case when the clothing in question is from the high street.
Kate Middleton and Meghan Markle adeptly balance high-end and designer in an aspirational yet not utterly unattainable way. The modernisation of the Royal Family has made it more approachable; wearing brands such as Zara and Marks and Spencer helps to cement this. Moreover, the royals are in this way better able to be unofficial street style icons – they may not have a blog or officially propagate their style, but the proliferation of photos of them and the blogs that spring up in devotion help to perpetuate this, and help people to take inspiration from their style.
Most people experience the royals through photographs, and in these the clothing choices are especially prominent. For many there is even the belief that the royals try to 'say' something with their clothes: Kate Middleton wore some pumps called 'Malone' to an Easter engagement, and 'Malone' also being the name of a daffodil sent tabloids wild. Prince Harry's bracelets receive a lot of attention, and heaven forbid that Meghan Markle should wear anything loose in the coming months, as pregnancy rumours would certainly abound.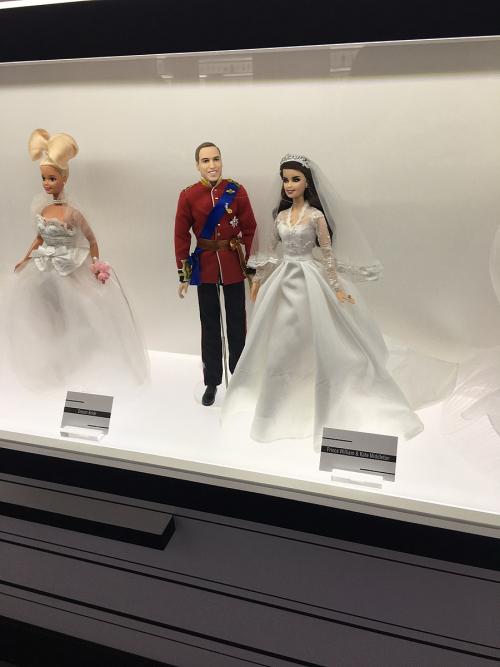 I used to be obsessed with Kate Middleton's style; I even have a book on it. I thought she was the most chic, original dresser I had ever seen. I was about 13, and at an age where I was trying to define my look. Demure, classic, but oh-so-stylish, she was the perfect role model. I no longer care, if I'm honest, but is this perhaps because there is less publicity, or she dresses less well? I would say that the latter is true, but it did not contribute to my eventual disinterest. In some ways the publicity seems to fuel itself, with the story of the Queen telling Kate Middleton to wear longer skirts, and her seeming obedience to this as her hemlines became noticeably lower.
There is also the role of hair and makeup. The vogue for tumbling brunette curls has only one source, and the way Diana used eyeliner in the 1995 Panorama interview underscored her transformation from 19-year-old ingénue to fashion icon. Her hair got shorter and her wardrobe more daring as she explored her independence and rebelled against the constraints of royal life. The standout moment of her dancing with John Travolta at the White House was not the fact she was dancing with a man who was not her husband, but the stunning dress she wore, which photographed exquisitely.
Royal wardrobes have long been a source of fascination to the public, and the effect that they have had on the economy and fashion trends is undeniable. This latest exhibition is a statement of the legitimacy of interest in royal wardrobes