The creator of a 'modern icon', Phoebe Philo says goodbye to Céline
After a decade at the forefront of a celebrated fashion house, the creative director is moving on, leaving a profound legacy behind her, writes Ffion Edwards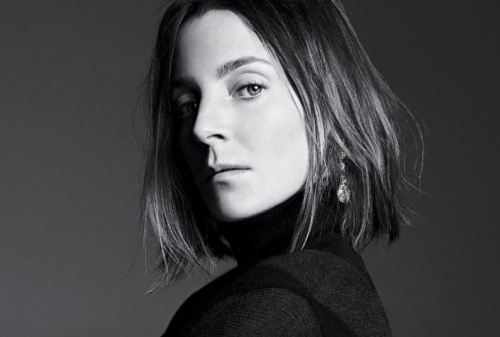 Phoebe Philo once noted that "what I found attractive (about Céline) was that it wasn't an iconic brand, it didn't have a very strong silhouette or a very famous historical designer", enabling her the freedom to create as she wished. Between 2008 and 2017, she increased Céline's annual revenue from £235 million to £800 million, a rise that mirrors the way the once mediocre French brand has skyrocketed to relevance under her direction. Her resignation from the post after a decade is thus particularly significant, because she made Céline into a modern icon; she is synonymous with the brand.
"That's what she brought – that women's clothes should be for comfort, and pleasure, and activity"
It is a strong identity constructed through a series of iconic looks, beginning with the flippy midi skirts that appeared alongside her slouchy tailoring in 2011. An item that adheres to everything that Philo is as a designer, the models were covered but not hidden and it was mature but fun. I'm forever grateful that my millions of calf length skirts are considered cooler for her stamp of approval. My personal favourite of these 'moments' was Spring/Summer 2016 with the introduction of the lacy slip dresses and cowboy boots. 
It was the perfect blend of sex and stomp, and presented a simultaneous vulnerability and practicality that caught a lot of attention. Her influence has perhaps never amused me more, however, than following her 2017 show which prompted more think pieces and mood boards centred around pearls than I can properly comprehend. It speaks to the boundless influence of Céline under Philo that an item I associate largely with my grandmother briefly became a token of modernity.
Philo's importance has not only been in her ability to fetishise particular items within a single brand, though; her broader influence on style and attitudes towards the way that women dress has been vast. The way that her work has explored volume and structure genuinely changed the industry's direction post-early 2000s frippery, offering a sleeker and more assertive wardrobe. It is an aesthetic influence that reveals itself through the high-street where Cos, Zara and Mango all profit massively from the trends that Philo's Céline have created.
Well known for her aversion to the sexualisation of women in fashion, Philo has instead used her reign at Céline to focus on dressing women to present their strength and power. Leather boots and flowing suiting are now a part of the fashion vernacular in a manner unheard of a decade ago.
It is a powerful focus that was evident from the beginning. Her Autumn/Winter 2010 collection was entitled 'Strong. Powerful. Reduced', a statement mirrored through her use of 79-year-old writer Joan Didion as a campaign model, an example of the type of woman Philo views as aspirational and interesting.
Céline Spring/Summer 2018 Bayoucool2
Her philosophy of actually making clothes for women to live in carries through to her strong relationship with comfort. She led the resurrection of the much-beloved Stan Smith and began the arguably questionable furkenstock trend, clearly placing enjoyment of the clothing she creates on a par with their visual appeal.
In 2014, she said in a rare interview backstage, that "a woman should have choices and women should feel good in what they wear". In my opinion that is what she's brought to the industry – that women's clothes should be for comfort, and pleasure, and activity; a battle that was being fought 100 years ago by Coco Chanel and has in recent years been spear-headed by Philo.
---
Saying goodbye to Burberry's Christopher Bailey
It's that clear direction that I'll miss the most when she leaves – watching a collection clearly made to be lived in is a breath of fresh air. It's also the reason why her departure, despite her current success, is probably the right choice. Looking back at her time at Chloé before Céline, it's clear that she won't struggle to move forwards after her departure.
Philo is forever toeing the fashion front line and will undoubtedly continue to. General talk suggests that she will take a break now as she did after leaving Chloé, though I'm gunning for her instalment in Christopher Bailey's old chair at Burberry before the year's up