Is Chanel's Métiers d'Art collection all for show?
Robyn Schaffer looks at Karl Lagerfeld's latest collection for Chanel, hosted in Hamburg, and asks whether it's more than clothes that we now come to see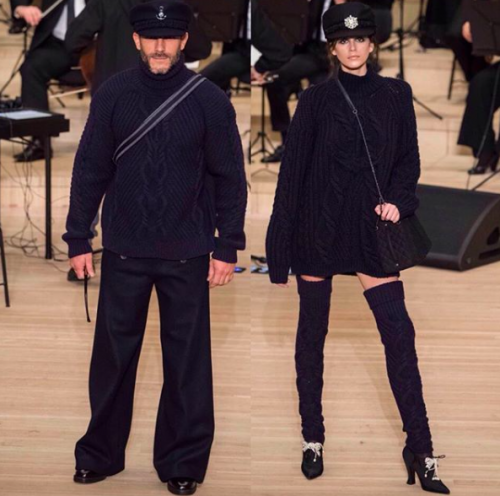 This December, Karl Lagerfeld took us back to his homeland of Germany for his Chanel Métiers d'Art show. Held in Hamburg's Elbphilharmonie, the show was set to be another example of one of Lagerfeld's grand spectacles for the iconic French fashion house. However, the designer, who claims never to be influenced by nostalgia or feelings for the past, insists that he was inspired by the sea and the port of Hamburg, which he says is "one of the biggest harbours in Europe, which has changed the mood and the view completely."
"From Seoul to Cuba, Salzburg to Dallas, Lagerfeld has transported us across continents to showcase his latest designs for Chanel"
But, despite these apparent connections to his surroundings and settings of choice for these mid-season shows, I always find myself wondering if a large part of these spectacles is simply that: a spectacle. From Seoul to Cuba, Salzburg to Dallas, Lagerfeld has transported us across continents to showcase his latest designs for Chanel and, to me, to varied success. Yet, this season things seemed to take a turn for the positive, with Lagerfeld appearing to breathe new life into a brand which can at times feel out-dated.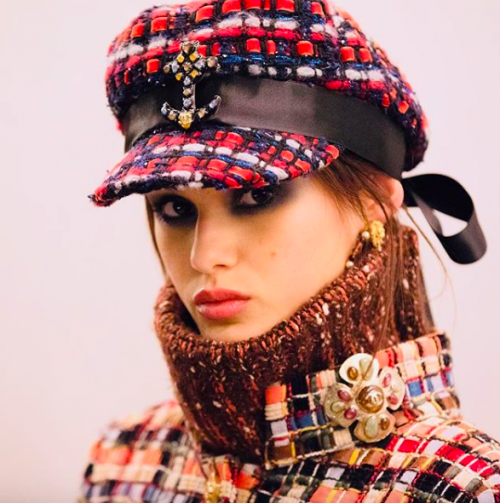 The collection had nautical strains running throughout, from the navy blue knits in the forms of oversized sweaters and thigh-high leg warmers, to white two-piece skirt suits and sailor style hats. Despite what Lagerfeld claims about never being one to look to the past, I'm not so convinced. Even if there are not particularly explicit references to previous collections and notions of history, Chanel, especially under the creative direction of Karl Lagerfeld, is a brand steeped in tradition. Naturally, in this collection, as there have been in many past, were the classic shapes, fabrics and themes of Chanel collections; tweeds, pearls and the boyish silhouettes which Coco Chanel herself loved were all present.
But there was something lighter and fresher about this collection. Brighter colours, warmer colours, shorter hemlines and sheer materials gave an overall more youthful feel, and it seemed that there were pieces that could appeal to a wider range of women in contrast to previous collections which at times seem to be tailored to a particular, narrow demographic. Leather trousers and all-black ensembles created an edgier feel than perhaps we are used to in Chanel collections, but it seems that Lagerfeld has realised that his designs must move with the times.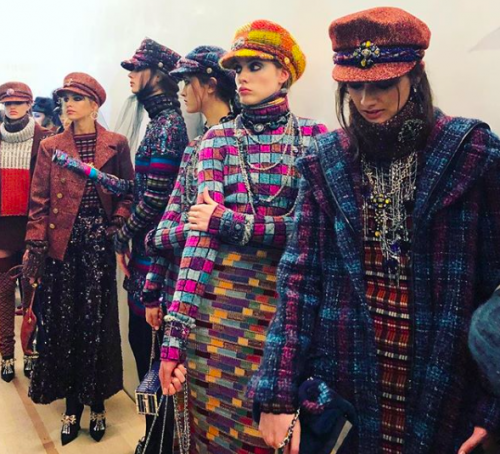 Often, my favourite part of Chanel shows is seeing the dresses at the end of the show, the more 'show-stopper' pieces meant for red carpet events. This season, Karl brought us feathers and tulle in dark hues of midnight blue and black, while the finale dress contrasted black with white, perhaps leaving us with a reminder of what this collection brought to light: there was the contrast of old and new with classic Chanel elements and fresher ones, the contrast of masculine and feminine in the boxy suits and elegant silhouettes and contrasting colours, with dark blues and black placed against injections of white and intermittent bursts of colour.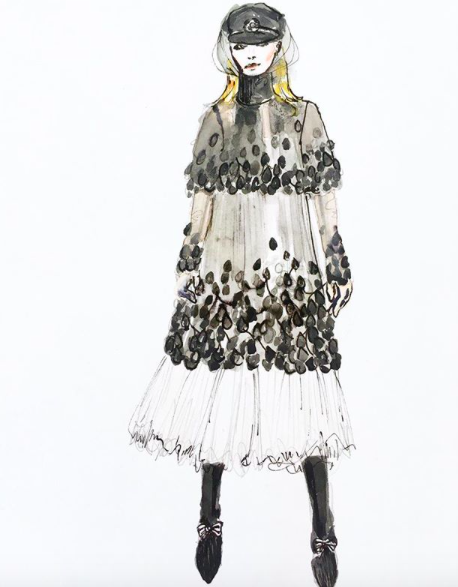 So the collection was great. Sure. But could this have been done without having to make people travel trans-Atlantic? The show was accompanied by an orchestra, of course, and Lagerfeld's lucky charm, 9-year-old Hudson Kroenig, walked the runway along with the rest of the models, including model du jour Kaia Gerber (daughter of Cindy Crawford), ticking all the necessary the boxes to make it another successful mid-season show.
---
Vulture's Top 10 red carpet looks of 2017
For a moment, we are launched at full pelt into the world of Lagerfeld's Chanel. Each collection, but particularly the Métiers d'Art, gives us a taste of the glamour and luxury of Chanel and throws us headfirst into the mix, not knowing where to look first. And after a brief 20 minutes it is all over, leaving us waiting yet another few months before we are to experience the next part of Karl's world