Standard sizing is unfathomable. The industry has to change
Holly Mackinlay on her experience of being on the end of the fashion industry's standard sizing issue, for which one size certainly does not fit all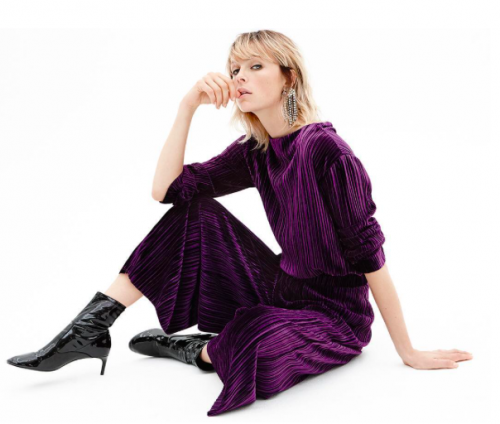 Last week I skipped out of a supervision and off to town for some retail therapy. It had been a difficult week of Not Working, and my supervisor had been very forgiving of my lack of an essay, so I was ready for a treat.
I headed into the rarely-visited Zara - I like fashion, but I don't like paying lots for fashion, and Zara usually means paying lots. Immediately, I saw a dress I loved; it was black and looked like the perfect shape to show off my waist without being clingy. I was sold. But, it was half-term, the store was packed, and the queue for the changing rooms was unacceptably long and full of loud mums and teenage girls holding armfuls of clothes. It was going to be a long wait.
"Zara was going to determine whether their clothes would fit me based on my BMI."
The "S/M/L/XL" system employed by stores likes Zara is so poorly standardised that I had few options available to me. Rather than wasting time which could otherwise be valuably spent at the NYX counter in Boots, I went online to find the Zara size guide, and what I saw genuinely shocked me. Instead of the usual inches/centimetres, or standard UK size comparison tables I'm familiar with, there was a mobile tool which asked for my height and my weight, which would then be used to calculate my size. Zara was going to determine whether their clothes would fit me based on my BMI.
I was horrified, and I hadn't even typed in my measurements. I couldn't believe that, using only my height and weight, this brand was going to determine whether their clothes would fit me. I resigned myself to the inevitable.
In the loosest possible sense, I am a UK 14, and as such I am classed in most fashion circles as "plus size". However, I say loosely because my body very rarely fits the standard clothing sizes of the plus size or mainstream fashion industries. My mum failed to give me the Good-Boob-Genes, but I have plenty of hip and a small waist. This often means that clothes that fit my top-half do not fit my bottom-half, and the universal issue of "tight-jeans-but-baggy-waist" plagues me wherever I shop.
Walking into formal the other day, I discovered that I could fit two whole bottles of wine into the not-elasticated waistband of my skirt. Useful as this trick may be (don't tell the Dean), it just goes to show that I have to try, perhaps harder than most, to select clothes that fit well. Taking none of this into account, and regardless of my proportions, was Zara really going to determine the suitability of their clothes for me based solely on a simple calculation?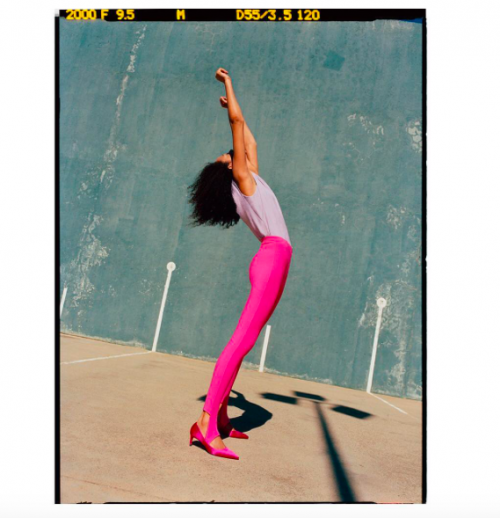 I did some investigating and the more I looked, the angrier I became. It turns out that using my measurements the Zara calculator comes up blank. They have no clothes for me. There is a threshold, above which the calculator just cuts off and says "unfortunately, the appropriate size is not available." If you reduce the weight used in the calculation below the threshold, the programme gives you the option to specify your body shape and type. But there is no option for me; I am just "too heavy".
The logic behind this is almost unfathomable. Regardless of the fact that height and weight in conjunction give very little indication of overall size, it applies absolute criteria to variable and indefinite factors. I've since been back to Zara, on a quieter day, and tried on the dress. It fits. I did not buy it.
I think this is so indicative that the fashion world still has a habit of excluding women that do not fit a "regular" or 'standardised' system of clothing. I'm not just an "angry fat girl" screaming at an industry that doesn't make room for me, this is a problem that applies to all women whose unique shapes do not always fit what some retailers see as "appropriate".
It has been suggested that it's naïve to be shocked by this, considering the shortcomings of the fashion industry are well known. But, at a time when Ashley Graham can walk for Michael Kors, cover Vogue and Sports Illustrated, and judge for America's Next Top Model, are we really still this narrow-minded? When women like Barbie Ferreira, Tara Lynn, Nadia Aboulhosn, Philomena Kwao and many more are changing fashion irreversibly, we're still excusing this kind of thing.
---
Why is female body hair still revolutionary?
I'm not discounting the great efforts of several brands to become more open to all kinds of women (and men) with all kinds of bodies, but I think we still need to demand more if we want things to change. Even Trinny and Susannah's "What Not to Wear", or Gok Wan's "How To Look Good Naked", encouraged women in the everyday fashion world to dress "for their shape", be that apple, pear, hourglass, parabola or starfish - there was at least a recognition of individuality. And these were programmes with numerous flaws and negative practices.
Women fundamentally do not come in a "one shape" fits all model, and we need to stop assuming they do