Photoshoot: autumn's best trends
Vivienne Hopley-Jones dissects the biggest autumnal trends both from the catwalk and our very own students in Cambridge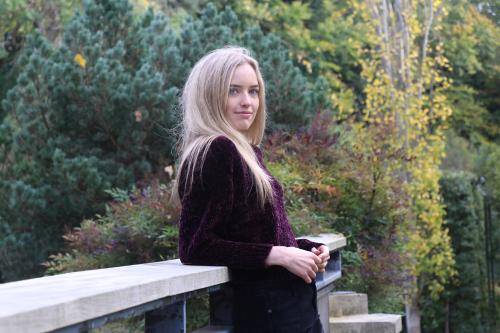 The quarterly change in British seasons, marked primarily by a slight change in rain density and a minor shift in the exact grey hue of the ever-present clouds, is mitigated somewhat by a much more vibrant aspect: a new season of style. Autumn is perhaps the most rich season of all; cocoa browns, velvety maroons, silky honey-hues, the colours of the season are rooted in the changing natural environment of a British autumn.
"Red is undoubtedly the colour of the season"
Diversity in depth and colour is rivalled only by the wide array of fabrics and materials, making autumn the season to layer textures and fabrics to your heart's content. Incorporating both the well-loved seasonal classics with a creative flare derived fresh from the runway, four fashion conscious Cambridge students share with Varsity their own personal takes on this season's styling.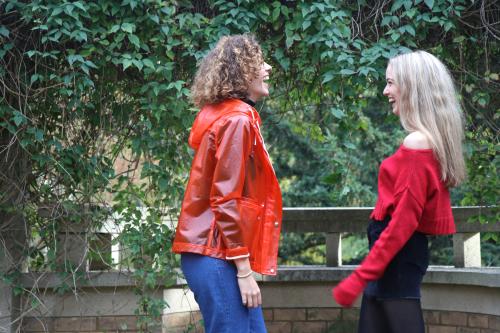 Red is undoubtedly the colour of the season, and if you're not brave enough for fully colour-blocking, there is definitely still room to incorporate this universally flattering colour into your wardrobe.
Olivia Miller: "The raincoat is a necessity in England. To brighten up a rainy day I like to go with a bright red; I think it really goes with anything!"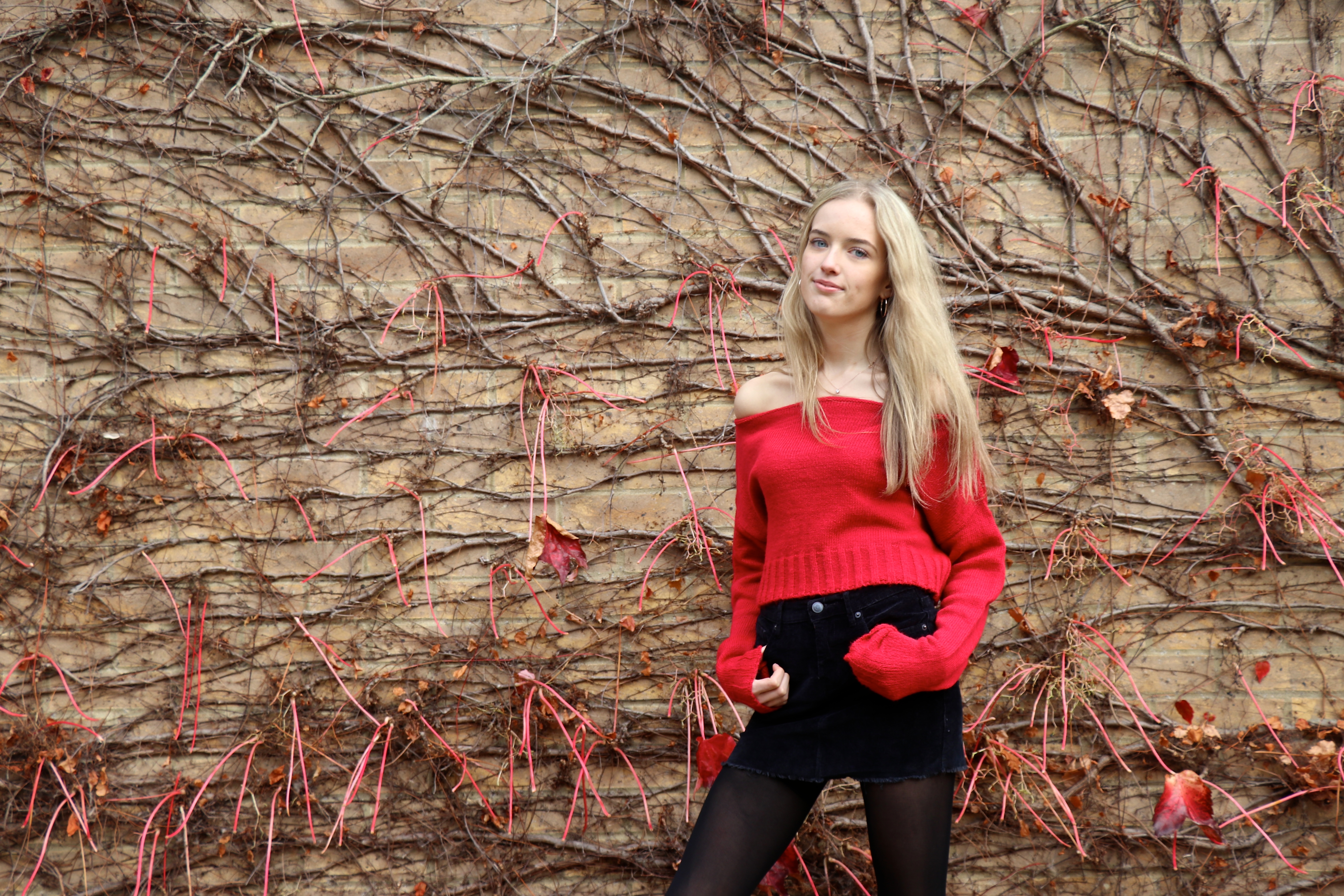 Olivia Sewell also channels this season's essential colour in a red off-the-shoulder jumper, "a bright colour" can turn a "low effort look" into something more dynamic and on-trend. Bringing the off-the-shoulder trend which defined runway looks for SS17 into Autumn illustrates the diversity of transitional styling.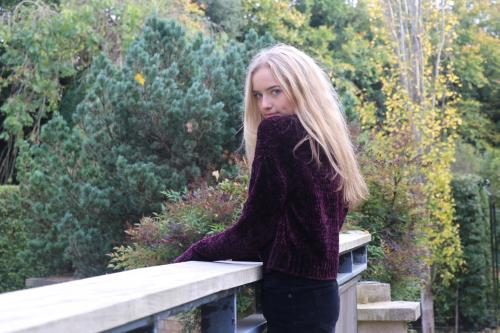 Colour-blocking is not just limited to the array of red-hued pieces from designers throughout fashion month. Olivia M cites "colour coordination" as an effective way to create complimentary outfits and achieve a "city-sophistication" inspired look. Colour blocking is also easily achievable with an all-black ensemble.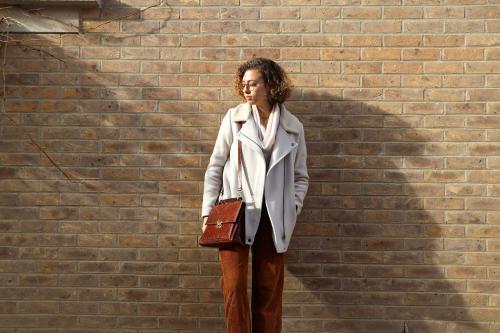 Layering is a must in autumnal fashion; building texture by pulling in rich fabrics and on-trend pieces to create a natural, chic and effortless style.
Corduroy was unavoidable on the catwalk for AW17. An array of cord-centred pieces were prominent throughout fashion month, from Marc Jacobs to Maragaret Howell. The layering of corduroy with other chunky fabrics and the combination of the fabric with other key season trends such as the suit was beautifully displayed in the Prada collection, and this look is easily transferable to street style. Olivia M's rusty wide-leg cords are reminiscent of the Mulberry looks this season, a subtle take on English Heritage, while Olivia S shows how diverse the fabric can be: a black corduroy skirt is ideal for a stylish yet casual look, a "staple" at this time of year. Sewell pairs it with a classic pair of black boots, which are "perfect" for the student in a rush.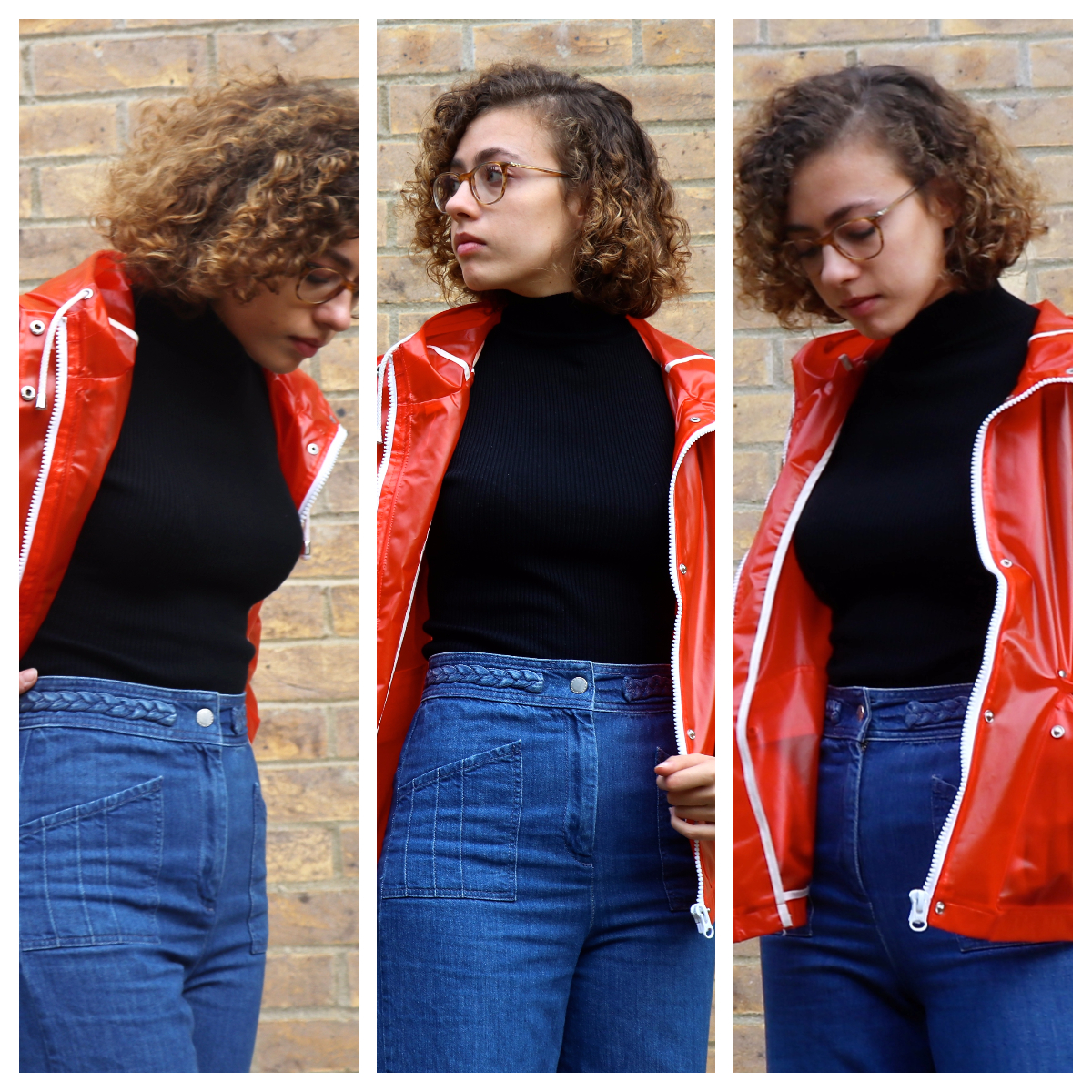 Combining the best of old and new is an influence on Eleanor Swire's look which has a vintage and eclectic feel to it; the shearling coat is thrifted and she values the "functional" feel of her boots. Functionality, with a militaristic edge, has been a key trend on the runway for Autumn in recent years and AW17 is no different. From the tailored suits and jackets, to Miu Miu's defined broad shouldered figures in Milan, substantiality is integral to the season's styling.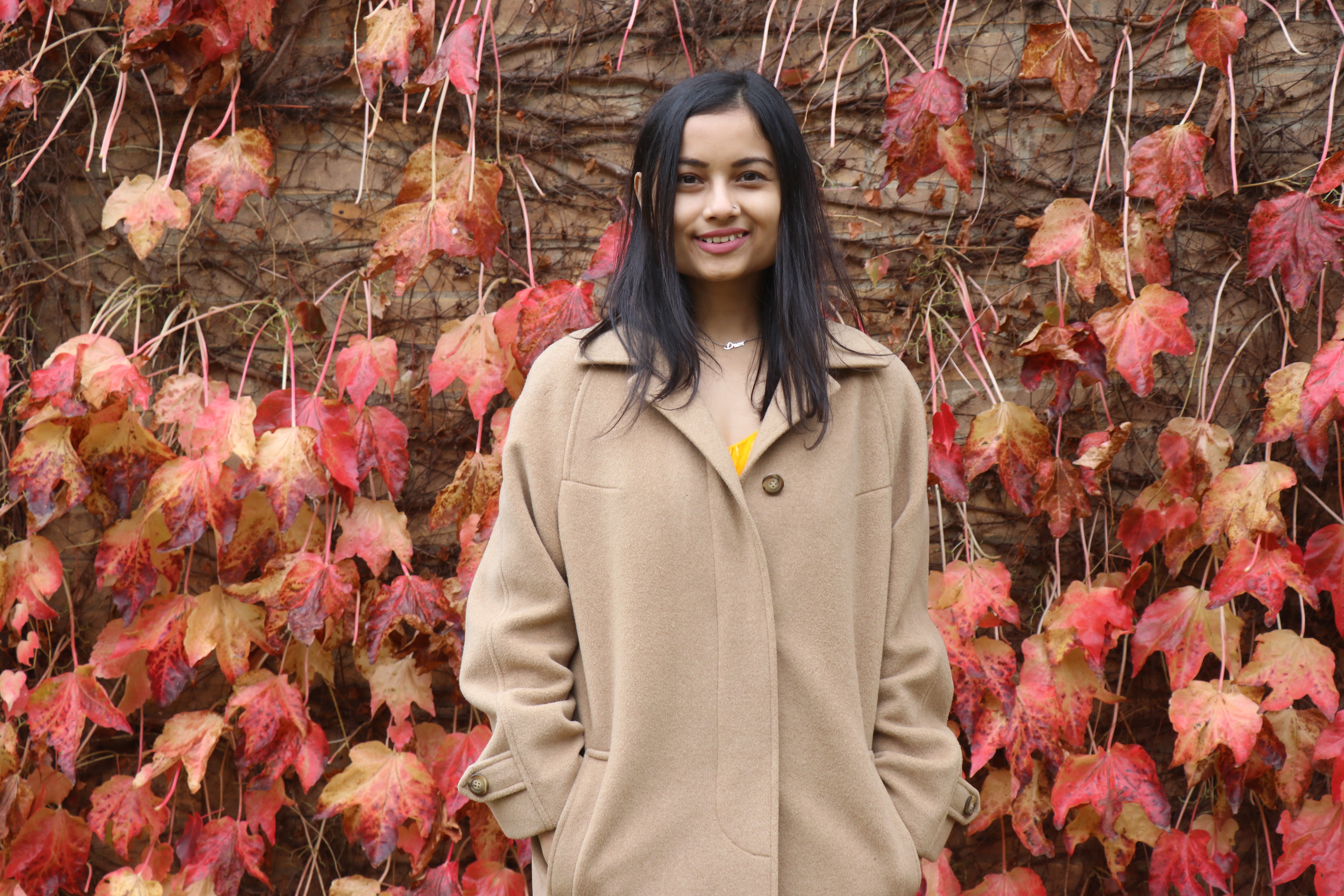 The typical binary notion about fashion, epitomised by the text-book Buzzfeed quiz question, 'style or comfort?', is shown by these Cambridge students to be a complete delusion. The four models emphasise the importance of "comfort" in their wardrobes, without sacrificing style: feeling confident is key. University is a time to embrace new styles and wear clothes that reflect your identity, and these students show how even within the busy environment of university life, style doesn't have to be sacrificed, especially in the richest season which is full of opportunities for creativity and expression through fashion.
Photographer: Emma Cavell
Models: Olivia Miller, Seema Nath, Olivia Sewell, Eleanor Swire
Clothes: all models' own
For more Varsity Fashion, check out our new Instagram account @varsityfashionuk