Suit up: the revival of tailoring
Columnist Vivienne Hopley-Jones comments on the suit trend which has returned to the runways in full force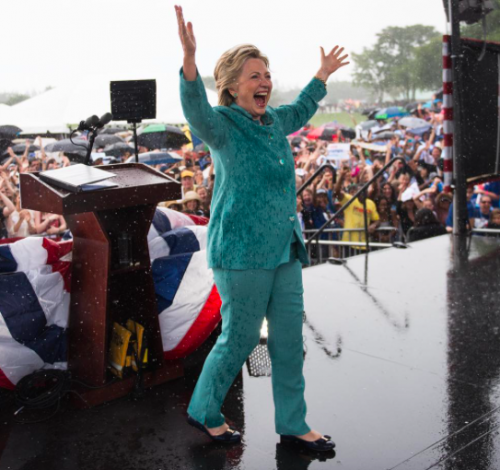 If you think the loungewear trend that has dominated the fashion world from street style to runway in recent years has saved you by allowing you to wear semi-pyjama pants in the middle of the day and call it high fashion, then think again. Autumn/Winter '17 saw the return of the suit in women's fashion: from Paris to Milan the Autumn/Winter runways were flooded with slouchy masculine tailoring. However, comfort lovers, don't start panicking just yet, because these suits aren't the large-shouldered work-wear of the past, but instead are updated and modern. The look is paired back, classic, and oh-so-cool.
"These are men's clothes for women's figures, without a hint of being sexualised"
Think Katharine Hepburn meets a female James Dean with a dash of Coco Chanel thrown in for good measure. Designers subtly balance boxy masculinity with a tailored chicness, avoiding both the restrictive attire of 80s 'power dressing' and the reductive temptation to simply put women in men's clothing. These are men's clothes for women's figures, without a hint of being sexualised.
The modern suit was initially created as the attire for parliamentarians in the 17th century, a time long before women could even comprehend wearing such clothes, never mind standing for Parliament themselves. Women in suits have in the past caused controversy and perhaps this latest revival on the runway can be linked somewhat to Hillary Clinton's high profile in America last year throughout the Presidential Race. Clinton herself is an ironically self-proclaimed member of the "sisterhood of the traveling pantsuits".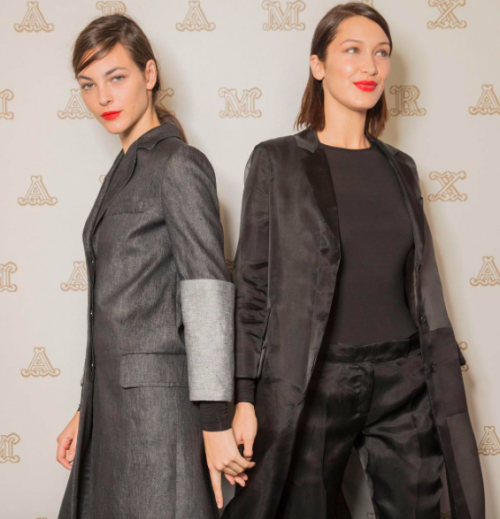 But the suits of the runway are much less 'work wear' than Clinton's collection. This trend is unafraid to borrow from other current runway looks: you'll be seeing a lot of English heritage in the tailored suits, and chequered and tweed fabrics are unavoidable. And don't think colour blocking hasn't found its way in here either. For Fall 2017, the Max Mara runway was filled with slouchy men's-inspired attire. Dusty beiges and granite greys, the looks all centred on the pinnacle of a masculine-inspired look. Notably, Trussardi's collection combined the trend for suits with the textures du jour: deep velvety high-waisted trousers and a matching blazer were a stand-alone look. The vintage furs, deep rusty colours, and slouchy tailoring all create an empowering yet effortless chic in womenswear.
However, is the suit really as empowering item as we presume it to be? Something which always strikes me when masculine tailoring and a more androgynous aesthetic enters women's fashion is the lack of an equivalent for men. While men's high fashion runway shows may at times question gender through the creativity of artistic directors as seen in JW Anderson's Spring collection from 2014, this fluidity in stereotypical notions of gender does not typically translate to high-street.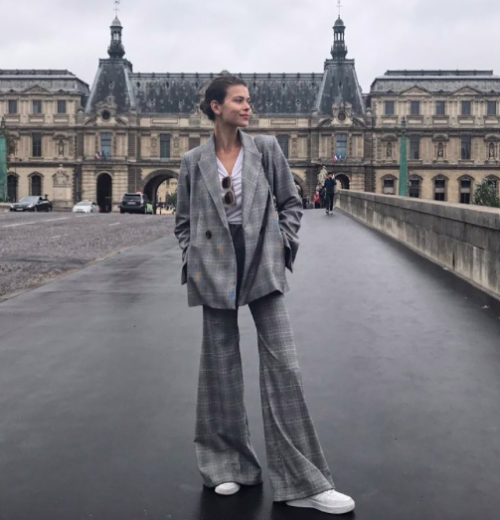 With an increase in masculine styled or inspired clothing on the runway, it is ever more common to see girls styling wide legged trousers or boxy blazers on the street. However David Beckham's beach sarong is about the closest we seem to get to seeing a man in a skirt. Interestingly, it seems gender is only acceptably bent in one direction where masculinity is the positive, the aspiration.
---
High fashion isn't 'political'. It's exclusive
Women can adopt or take from traditionally 'male' clothes (although even this itself is not easily done), but men can't take traditionally 'female' clothes as femininity in most forms is still seen as lesser or weak. Can we freely embrace masculinity in its androgynous sense without accidentally subscribing to a modern version of Freud's penis envy?
I think for true androgyny in fashion to be achieved all clothes must become ungendered – both the suit and the skirt. However, there will always be something interesting about a woman in a suit. It symbolises an expression of liberation, carrying with it the connotations of female emancipation and resistance to gender constraints upon women throughout history. This AW17 suit is reminiscent of Coco Chanel's comfortable and practical suits symbolising the 'modern woman': comfortable, effortless, and powerful