The modern meaning of the shoulder pad
Shoulder pads appear to have made a comeback on the catwalks, Annabel Bolton claims, but what is their relevance?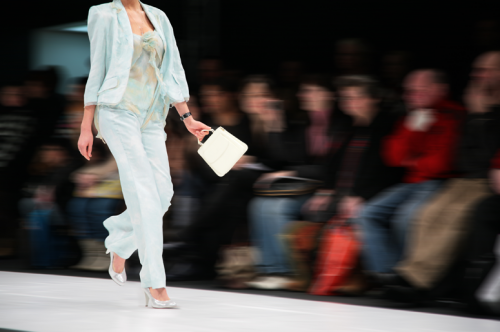 At Milan Fashion Week, the home of Italian fashion, Alessandro Michele took us right back to the 80s with his collection for Gucci. How so? With angular and androgynous tailoring aided by our old friend: the shoulder pad. Tom Ford (Michele's former boss when Ford was Gucci's creative director) and Marc Jacobs had already demonstrated the impact of the statement shoulder in their runway shows in New York; this traditionally masculine aesthetic has since been seen in the Prada show designed by Miuccia Prada herself.
Michele, it seems, isn't the only one to be drawing on this poignant detail in fashion history, despite the fact it perhaps fits in most immediately with his recent 'geek chic' look. But what does the shoulder pad really mean for fashion going into 2018?
"The shoulder pad became a symbol of female strength, of power, command and capability"
1931 saw the emergence of this iconic look, championed by designers such as Elsa Schiaparelli and Marcel Rochas. In 1932, Joan Crawford wore a famously eye-catching gown with floral-like shoulder ruffles, putting the style on the radar in her film Letty Lynton. Then, with the arrival of World War II, and women suddenly fulfilling new roles in society, the shoulder pad became a symbol of female strength, of power, command and capability.
Its presence resurfaced in the 1980s alongside the second wave of feminism, this time with an even more potent message than before. The shoulder-padded power suit of this decade became the definition of how to 'dress for success', as by broadening the shoulder, women were comparing themselves to men, and juxtaposing the sexes in ways never seen before. However, the trend then slightly fizzled out, featuring only every now and then in the 90s and with artists and designers such as Lady Gaga and Victoria Beckham hailing back to its androgyny in early 2000s.
But this time around, so much has changed. Feminism has taken on a new role in society as women's rights have begun to improve; feminism is more commonplace, more mainstream and, now perhaps, the expected norm. That's not to say we have reached the ultimate goal of gender equality, but life was certainly more limiting for women in 1931 than it is today.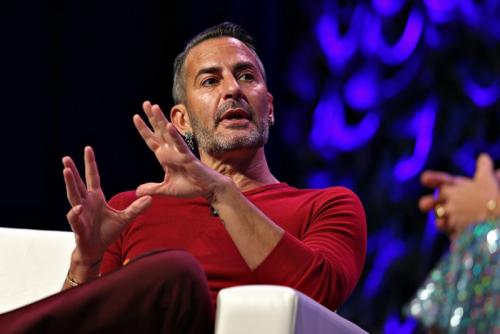 So is the shoulder pad as much a symbolic statement as a fashion statement? I would say not. Rather, that designers are finding ways of pulling the sexes together through fashion, to celebrate an idea that everyone can relate to, regardless of sex, gender, or sexual orientation.
Ultimately, fashion is an art form that both imitates and is dictated by life. Whilst Michele is cladding his models in powerful, masculine armour, he simultaneously leaves them undefined by gender. As Miuccia Prada said about her show: "You could say it was masculine but I don't want to say that. Whenever men describe a strong woman they say that."
---
Millennial pink: an ode to colour
Just as J.W. Anderson's new line caters to both sexes, the current interpretation of the shoulder pad is neither particularly masculine nor feminine. It stands alone and whilst it embodies the past, it represents the future of modern fashion which refuses to be bound by society's archaic traditions. It transcends traditional notions of how to dress according to your biological sex, and allows an unprecedented freedom and fluidity; when a woman wears a shoulder pad, she stands somewhere between the masculine and the feminine. As Miuccia Prada implies, the essence of this fashion trend is that we have evolved from its connotations in the 1980s. To be a strong woman in 2017, you no longer have to 'grow a pair'