TV and Film's Top Costume Accomplishments
Estelle Greenwood takes us through some of film and TV's greatest costume moments and discusses their cultural impact through time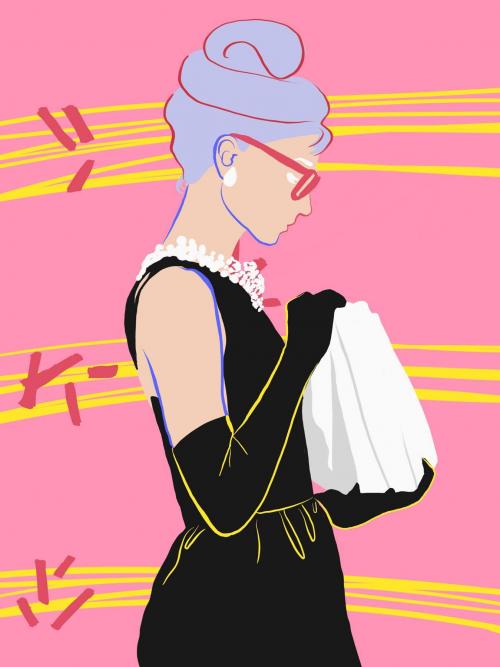 Watch any Hollywood acceptance speech and the winning actor will invariably and exhaustively thank the vast crew behind their cinematic success. It's no secret that many hours of hard work go into crafting any film or TV show, and that there are a number of different production teams working alongside each other to create the finished product. But costume, although a key part of film and television storytelling as a whole, is arguably an artform in its own right.
Fundamentally, costumes allow the viewer to pinpoint geographic and chronological setting; they are an immediate signpost as to where and when the action is taking place. In period drama there is a particular need for detailed costumes, since they constitute an important aspect of the accurate representation of a historical time period. Nowhere is this better typified than in the rich outfits of Mad Men, which evoke the heady excess of the ad world of sixties and seventies America.
"Fundamentally, costumes allow the viewer to pinpoint geographic and chronological setting."
However, as with all film and television costumes, there is still a fantastical and stylised element to the Mad Men costumes. The tailoring of Don Draper's suits is just slightly too razor-sharp, Betty's waists are just slightly too cinched and the colours of Joan's dresses are just slightly too bright and jewel-toned. Where costumes are involved directly in the action on screen, they go beyond contributing to the general atmosphere but can serve to extract a specific reaction from the audience. In the notorious last scene of Bonnie and Clyde, the sight of the pristine white clothing of our titular gangster couple riddled with bullets and stained with blood is as jarring as the continuous sound of automatic gunfire that accompanies the visuals, creating an especially unsettling finale.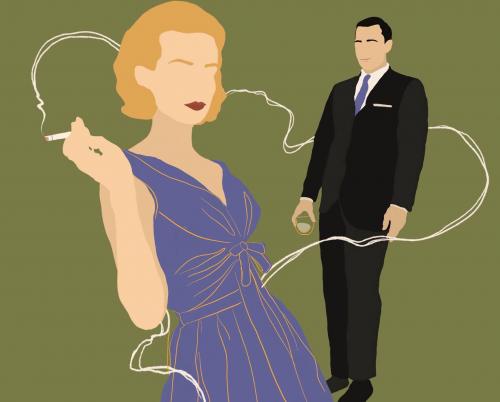 With the longer and more complex story arcs found in television, the significance of costumes as a characterisation device comes to the fore. The transformation of Daenerys Targaryen, the ice-blonde poster girl for HBO fantasy juggernaut Game of Thrones, from manipulated ingénue to manipulative queen, is reflected in the change in her costumes over the course of the seasons. In her first appearance at the start of season one, she is clothed in gauzy, flowing pastels. In the latest season, her armour-like, angular, dark leather robes emphasise her want to be seen as a hardened military operator.
Perhaps the reason why these costumes can have such an impact on our cultural consciousness is that they constitute one of the only places where there is heavy crossover between the screen and real-life. Many costume designers have been trained in the same way as conventional clothing designers and do not limit themselves to working just for the screen.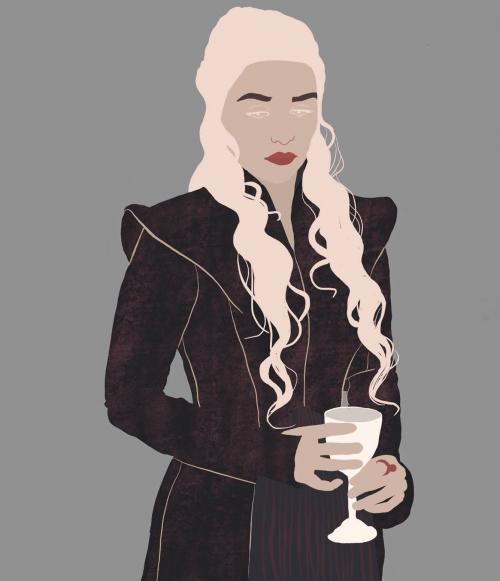 ---
Venice film festival: best style moments
The designer behind Grace Kelly's iconic real-life wedding dress from her marriage to Prince Rainier of Monaco was Helen Rose, who, for the bulk of her career, worked for MGM Studios. Even without an Oscar-winning designer to hand, film and television are so often a source of inspiration for high-street designers that it isn't particularly difficult to take home a little bit of cinema-worthy style. Even in the current Topshop autumn collection, over twenty years after the release of Clueless, there is a cropped checked blazer jacket that looks like it could have been plucked straight from the wardrobe of Cher Horowitz herself.
Film and TV costumes are not just there to be recycled as inspiration for Halloween costumes. They are part of the shaping of film and television, and there can be no iconic character without an iconic costume to match. There is no Darth Vader without his black helmet and cape, no Walter White without his wire-framed glasses and no Holly Golightly without her black Givenchy gown